Juventus general director Giuseppe Marotta says Carlos Tevez is likely to leave this summer, but Alvaro Morata will stay.
Tevez is under contract with the Italian champions for another year but has been linked with former club Boca Juniors while Atletico Madrid are also keen to sign the Argentina international.
When asked about Tevez's future, Marotta told Sport Mediaset: "The possibility that he leaves is quite high but I'm not going to give a percentage.
"It's more likely that he will leave than Andrea Pirlo. Tevez is a professional and we owe him a lot.
"But we cannot prolong Tevez's situation for much longer. We must reach a conclusion as soon as possible."
Tevez, who arrived in Turin from Manchester City in a 10m euro transfer in 2013, was Juve's top scorer this season with 20 league goals.
Atletico coach Diego Simeone said earlier this week that Tevez would be a perfect fit for his team and Marotta claims Juve would be open to negotiate the 31-year-old's potential transfer.
"We have an excellent relationship with Atletico but we haven't spoken to them yet," Marotta said. "Perhaps we will further head (that way), depending on what Tevez decides."
One striker that will remain at Juve for the 2015-16 campaign is Spain international Morata, who scored Juve's equaliser in the Champions League final defeat against Barcelona, and enjoyed an impressive debut season in Serie A, scoring eight goals and setting up five more in 29 league appearances.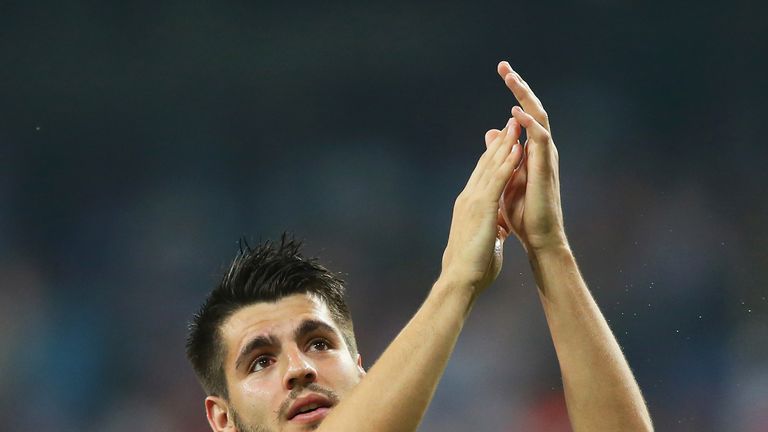 Reports in Spain have linked the 22-year-old striker with a return to former club Real Madrid, but Marotta said: "Alvaro will continue at Juventus until at least 2016 and then we shall see."
The Spaniard was also prolific in the run to the Champions League final, scoring five goals in 12 appearances as Juve reached the final for the first time since 2003.