Carlo Ancelotti has travelled to Napoli's pre-season training camp, while Maurizio Sarri is not with the team.
Napoli have confirmed Sarri will leave the club, however, he is still officially under contract.
The Italian club signed Ancelotti on a three-year deal, but Sarri has yet to start a new job.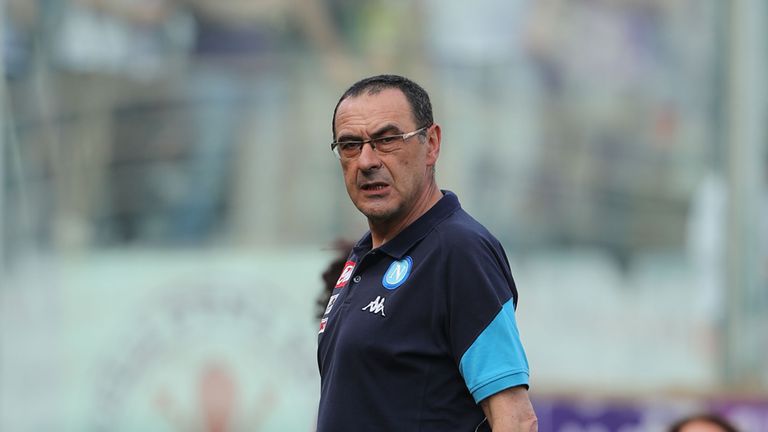 On Monday, Sky Sports News reported that Napoli and Chelsea's talks were at a deadlock over Sarri's appointment as Antonio Conte's potential replacement.
Conte oversaw Chelsea's first full day of pre-season training despite the uncertainty over his future. He has one year remaining on his contract at Stamford Bridge.