Napoli striker Arkadiusz Milik robbed at gunpoint after Champions League win over Liverpool
Last Updated: 04/10/18 5:46pm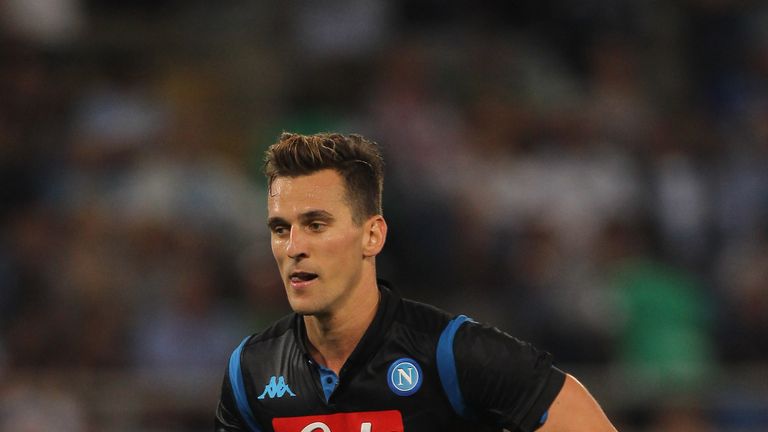 Napoli striker Arkadiusz Milik was robbed at gunpoint on his way home from their Champions League win over Liverpool on Wednesday night, according to Sky in Italy.
The Poland international was approached by two people on a motorcycle and forced to stop before one of them threatened him and pointed a gun to his face.
Milik did not resist and handed them a Rolex watch before the two men escaped in the direction of nearby Licola.
Police are investigating the incident, which took place at around 2am on a street in Varcaturo on the outskirts of Giugliano, near Naples.
In 2016, Lorenzo Insigne - who scored last night's winning goal - was robbed at gunpoint in a similar incident.