Kalidou Koulibaly would not "betray" Napoli by leaving the club for Juventus, according to the defender's agent.
The 27-year-old has been become one of the most coveted centre-backs in world football since joining Napoli in 2014 and has been routinely linked with a move to the Premier League.
Koulibaly recently admitted he is flattered in the reported interest in him, but his agent Bruno Satin insists it is unlikely the Senegal international would ever join Napoli's Serie A rivals.
"Koulibaly at Juventus? He's very close to Napoli, the club and above all to the city," Satin told Radio Kiss Kiss.
"I don't think he would ever betray them to go to Juventus, but let's not forget that they are professional players.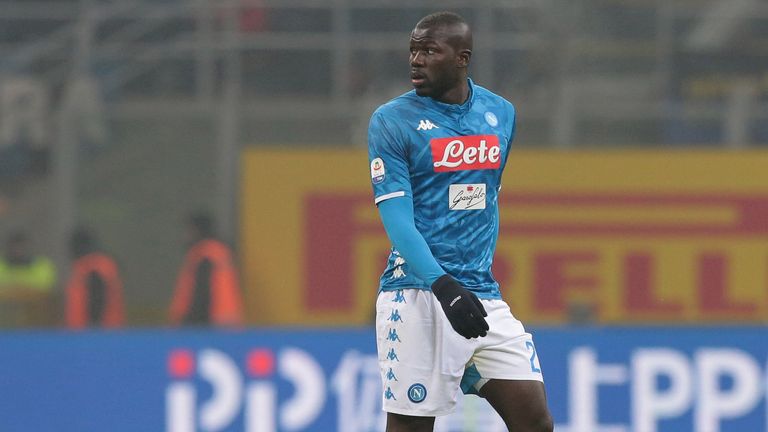 "If you have the chance to play on important stages, you listen, even if I repeat he is very close to Napoli."
Koulibaly, who has over four years remaining on his current contract, has featured 31 times for Napoli in all competitions this season.
Napoli sit second in Serie A, 13 points behind Juventus with 14 matches remaining.