Australia coach Ange Postecoglou quits after leading team to World Cup
By Andrew Dickson
Last Updated: 22/11/17 8:12am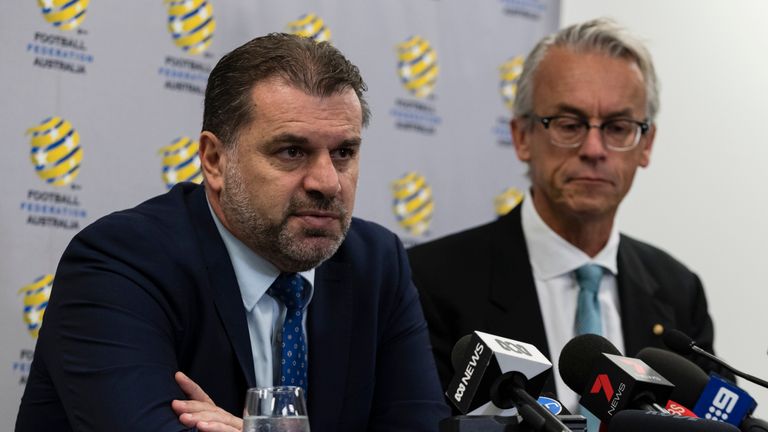 Australia coach Ange Postecoglou has resigned from the position less than a week after leading them to their fourth consecutive World Cup.
The 52-year-old, reportedly linked with the vacant manager's position at Rangers earlier this month, stepped down after weeks of speculation about his future.
Postecoglou had come under pressure for not guiding Australia to the finals in Russia directly before eventually guiding them there via a 3-1 play-off win against Honduras.
He said: "After a great deal of thought and soul-searching, I've decided that the journey for me ends as Socceroos coach.
"As I've said many times, it's been the biggest privilege of my life and probably not the ending I had envisaged when we started.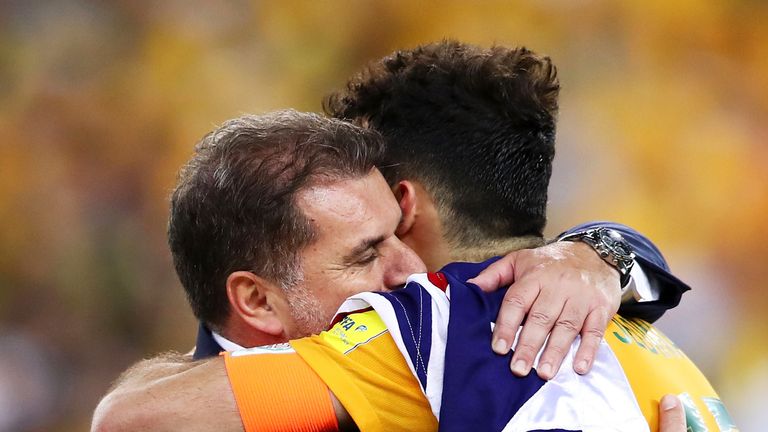 "But at the same time, I know it's the right time for me and the right decision. I'll always have a sense of unfinished business, but that would probably have been the case whenever I left.
"It has been a privilege for me to coach my country's national team, to lead them at the 2014 World Cup, to win the Asian Cup in 2015 and now to have qualified for the World Cup next year.
"I said we would do it and we have done it. All this, however, has taken a toll on me both personally and professionally. It is with a heavy heart that I must now end the journey."