Portugal will get it right in their final group match after wasting a host of chances in a goalless draw with Austria at Euro 2016, says Nani.
Real Madrid star Cristiano Ronaldo was the chief culprit at the Parc des Princes, missing a penalty and a series of other opportunities, as Portugal were held for a second successive Group F match.
With just two points from two games, following Tuesday's draw against minnows Iceland, Portugal will now be under pressure to deliver when they face Hungary in their final group game.
Forward Nani, who hit the post in the first half, told uefa.com: "We had to win, we gave it everything. We did everything right but the ball did not go in, once again.
"What can we say? We cannot excuse ourselves with, 'The ball won't go in' - we had chances. The team played really well.
"Once again we showed that we can play good football. We were superior, we controlled the match against a strong team that also played excellent football, but that's it.
"I think our moment will come, and it's right in the next match. There is no other way, it really has to happen."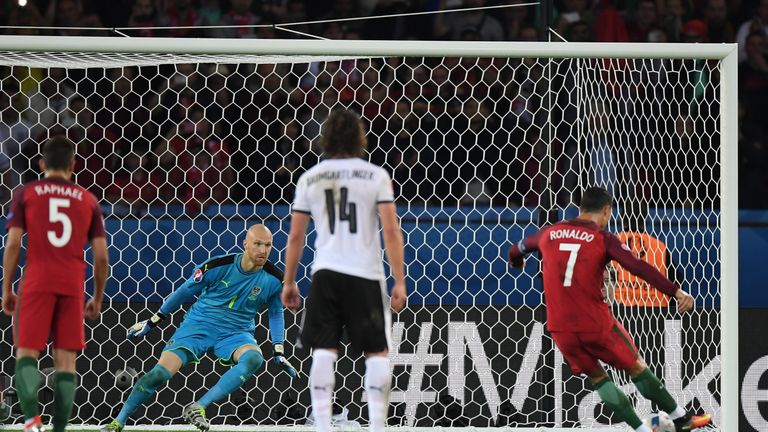 Ronaldo, winning a national record 128th cap, had a night to forget. After putting a gilt-edged chance narrowly wide in the first half, he was then denied twice by brilliant Robert Almer saves early in the second.
His luck seemed to be turning when he won a penalty in the 79th minute but he shot against the post and, to compound matters, he then had a late headed effort disallowed for offside.
In all, Portugal had 23 shots to Austria's three.
Coach Fernando Santos said: "We can't wallow in our own misery. There is a final to play on the 22nd, our first final of these Euros.
"When we talk about the team, we can't concentrate on how many missed chances we had - fair or unfair - this is football.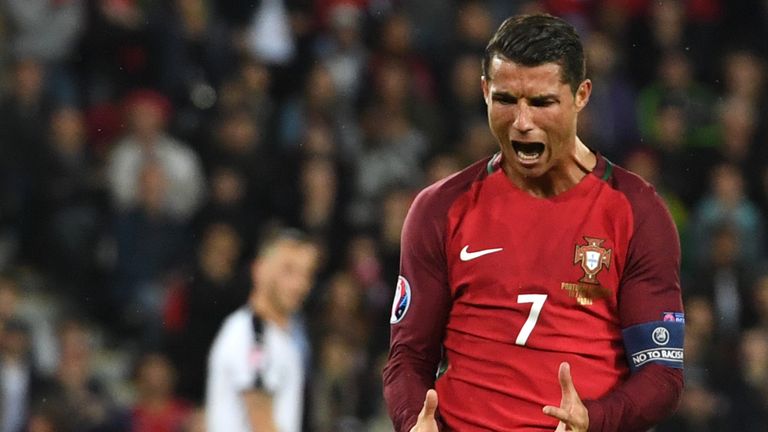 "It's unfair, that's true, but it's useless to discuss it now because the next match is a final for us."
Austria coach Marcel Koller felt his side were better than in their opening loss to Hungary and was happy to take a draw.
Even though the result leaves Austria with just one point from two games, they still have a chance to progress.
Koller said: "We were much better, we changed the system and the players ran a lot. They fought very hard and we definitely had a bit of luck with the penalty.
"In the first half the forward movement was a bit too hectic, but we were better on the ball than the first game. We're still in it with this result and have another final."