Euro 2016: Are Portugal worthy finalists in France or is criticism fair?
By James Walker-Roberts
Last Updated: 10/07/16 1:11pm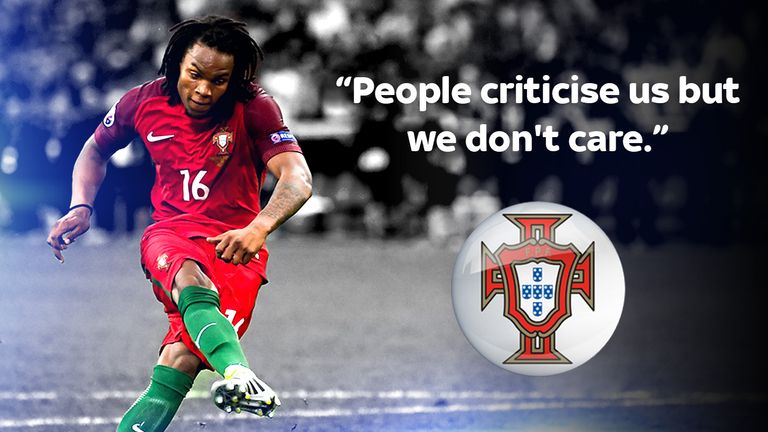 They're boring, they haven't won a game in 90 minutes, they finished third in their group…The barbs had been flying at Portugal from all corners before their Euro 2016 semi-final with Wales.
Even the beaten quarter-finalists chipped in. "Portugal are weaker than Turkey and Czech Republic... we all know we were better," said Croatia defender Vedran Corluka after their 1-0 extra-time defeat.
The 2-0 victory over Wales in the semi-final quietened a few doubters, but still it has been asked if this Portugal side are one of the worst teams to reach a European Championship final.
Does that have any merit? Or do Portugal deserve more credit?
One of the major criticisms of Fernando Santos' team has been their style of football. With Cristiano Ronaldo, Nani and Renato Sanches at their disposal, should Portugal not be more exciting to watch?
Perhaps. But, like so many teams that have prospered at Euro 2016 - Wales and Iceland to name a couple - they have played to their strengths. The same strengths that saw them qualify for the tournament top of their group.
Portugal are unbeaten in their 13 competitive fixtures under Fernando Santos (W9, D4). Eight of those nine wins were decided by a single goal.
After Santos' appointment in September 2014, Portugal played seven qualifiers - four of them they won by a 1-0 scoreline. This is how they play, and it turns out they are quite good at it.
"Portugal always have a game plan, an attacking game plan and a defensive game plan," said Santos after the win over Wales. "We know we aren't the best in the world, but we also know that it will be difficult for anyone to beat us. We have done what we have to do."
It hasn't been spectacular, but it has been effective. Even Cristiano Ronaldo appears to have bought into Santos' style.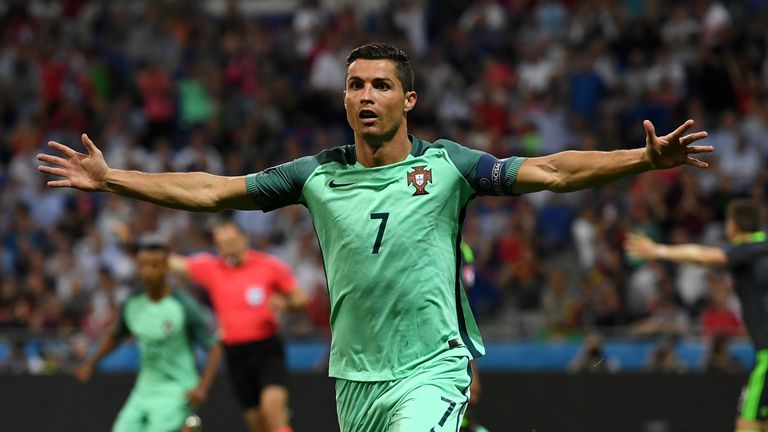 "We should be proud because now we see a team," wrote former Portugal goalkeeper Vitor Baia in Portuguese newspaper Record last week. "We can even see Ronaldo becoming dependent on the others and not the other way."
Ronaldo, of course, has had his moments. The two goals against Hungary which kept Portugal in the tournament and the goal and the assist against Wales which sent them to the final.
But in the last-16 win over Croatia he was anonymous, barely touching the ball as Portugal dug in to grind out victory against one of the most impressive teams in the group stages.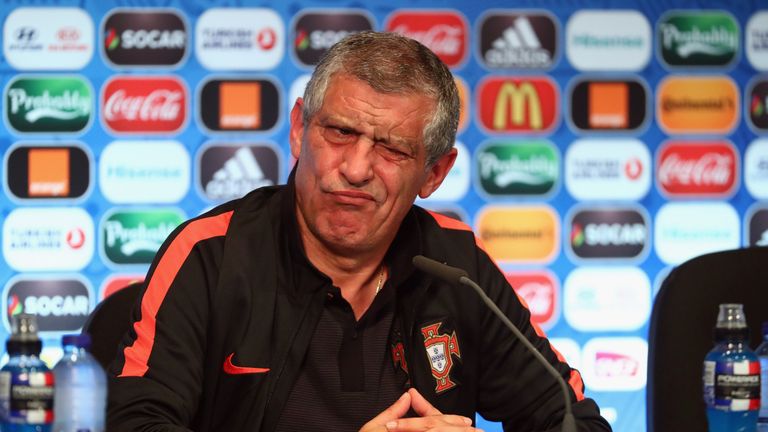 Would I like us to be pretty? Yes. But in between being pretty and being at home, or ugly and being here, I prefer to be ugly.
Fernando Santos
"People criticise us but we don't care, because we are in the semis," said Sanches, one of Portugal's brightest players at the tournament.
Portugal's journey to the final has brought back memories of Euro 2004, when Greece relied on a solid defence to win the tournament. They too were criticised for being dull and boring.
"Would I like us to be pretty? Yes," said Santos after the penalty shoot-out win over Poland in the quarter-finals. "But in between being pretty and being at home, or ugly and being here, I prefer to be ugly."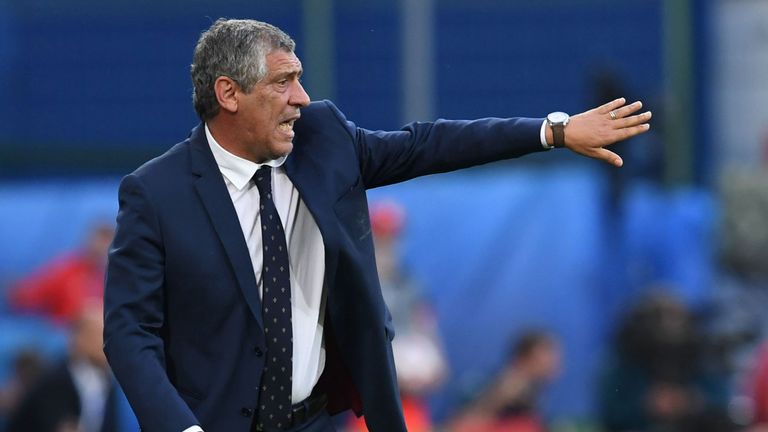 When they reached the final at Euro 2004, Portugal had a young Ronaldo in their team along with Deco, who would join Barcelona that summer, and Luis Figo, then at Real Madrid. The 2016 side is short on super stars.
But Santos has instilled a strong team spirit and deserves much of the credit for taking Portugal to the final. He did the same with Greece in 2012 when they reached the quarter-finals and in 2014 when he took them to the knockout stages of the World Cup for the first time.
During his time with Portugal, the 61-year-old has given opportunities to the likes of Andre Gomes, Joao Mario and William Carvalho, and has not been afraid to change things up at Euro 2016, with every outfield player in the squad involved at some point.
Shots on goal at Euro 2016
| | | |
| --- | --- | --- |
| Team | Shots | Average per game |
| Portugal | 112 | 18.67 |
| Germany | 108 | 18 |
| France | 103 | 17.17 |
After conceding three against Hungary, Santos altered his backline, bringing in Jose Fonte and Cedric Soares for their first starts of the tournament. Adrien Silva also made his first appearance in midfield. In the semi-final, Danilo played in front of the back four and proved influential, especially with Aaron Ramsey not available for Wales.
Sanches was not in the XI for the opening game against Iceland but his energetic and powerful displays from the bench earned him a starting role against Poland, when he scored a fantastic equalising goal, and then Wales.
"Now we can say that the national team is Ronaldo, Renato and nine others," writes columnist Pedro Adao e Silva in Record.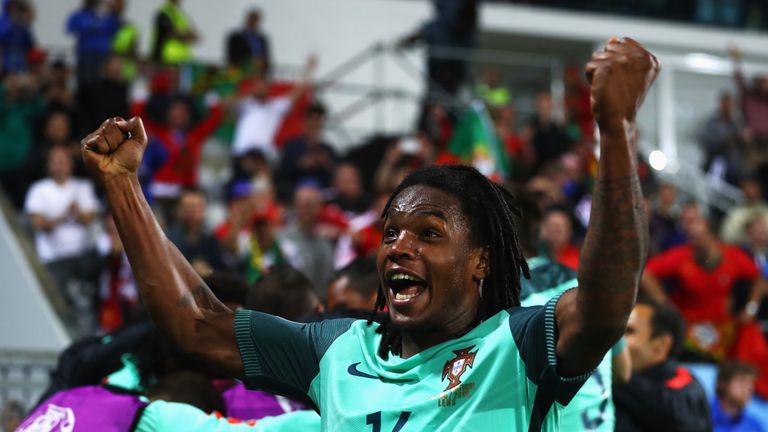 Of those 'nine others' it is the back four and the goalkeeper that have stood out. Excluding their atypical 3-3 draw with Hungary, they have conceded just two goals in five matches. Croatia did not manage a shot on target in 120 minutes, Wales had just three and did not properly test Rui Patricio. 
Nani says they 'cannot be compared to Greece' in 2004, but added: "If we need to sacrifice playing well in order to do get a result, we will do so."
Considering it's got them this far, Portugal are unlikely to abandon their game plan in Sunday's final against France. And while that probably won't win them the support of any more neutrals, they don't care.
"There are always those who think they understand football more," says Ricardo Quaresma. "They think they are more intelligent than others. What can I say? I invite them to come to the final…"
Don't forget to follow our minute-by-minute commentary of the final through our live blog on skysports.com/football, our app for mobile devices and iPad and our Twitter account @skysportsfootball.
By purchasing a Sky Sports Day Pass for £6.99 or Sky Sports Week Pass for £10.99, you can enjoy access to all seven Sky Sports channels and watch on a TV with a NOW TV Box or on a range of devices.