Iran coach Carlos Queiroz launched a blistering attack on FIFA and the use of VAR following his side's World Cup exit.
Iran were held to a 1-1 draw with Portugal on Monday evening, but Queiroz was outraged when Cristiano Ronaldo was not sent off in the final 10 minutes for an off-the-ball elbow on Morteza Pouraliganji.
The incident was reviewed on the pitchside screens by referee Enrique Caceres after a VAR referral, but he decided a yellow card would suffice.
And during a 10-minute rant in English during his post-match press conference, Queiroz said he could not understand the decision.
He said: "The reality is you stop the game for VAR and there is an elbow. An elbow is a red card in the rules. The rules don't say if it is Messi or Ronaldo it's a little bit.
"Going back to the story about my daughter yesterday, I need to know if I am a grandfather or not. I don't want to know if my daughter is 'a little bit' pregnant or there is evidence.
"It is a red card. The question, for me, is not about the referees. It is about the attitude and the bravery and the character.
"The decisions must be clear for everybody, for the people. In my opinion, Mr Infantino and FIFA, VAR is not going well. That is the reality."
He added: "The truth must be respected and we need to know who is refereeing the games. I am not in a good mood, as you can see.
"If you implement VAR then to make mistakes is not human. To make mistakes is when a man alone on the pitch could not see something. We accept that.
"But when you have high-technology, training, thousands of dollars spent on one system and five guys sitting upstairs and they don't see an elbow.
"It's a yellow card? Give me a break."
Portugal took the lead through Ricardo Quaresma's first-half goal and equalised through an injury-time penalty by from Karim Ansarifard, which was awarded with the use of VAR for a handball by Cedric Soares.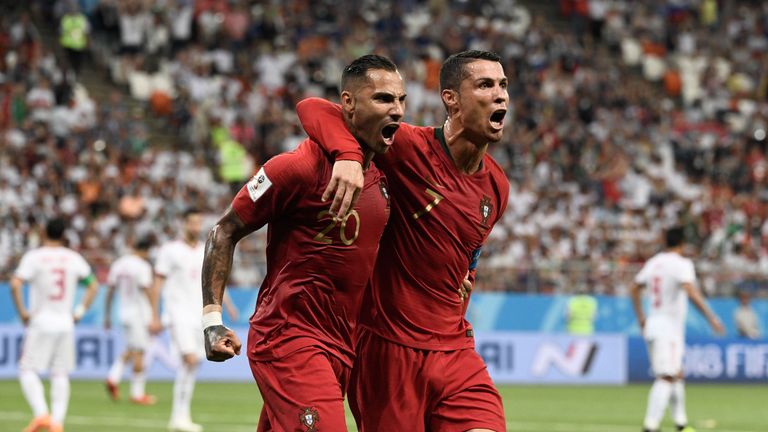 However, Queiroz insisted there was no justice following his side's exit.
"We brought prestige to the World Cup," he said.
"It was a very competitive World Cup game, minute-by-minute, duel-by-duel, playing against one of the best teams in the world.
"But I think Iran, without any doubt in my opinion, with the discipline, with the attitude, with the way we controlled the game, if there was some justice in football - which doesn't exist - only one winner would have come out in this game. And that winner should be Iran.
"They controlled the game and they passed - that's normal - but in terms of managing the game, in terms of competitive attitude, attacking decisions and mentality I think we deserved to win the game."