"One thing is for sure, a World Cup without me is nothing to watch, so it is not worthwhile to wait for the World Cup."
Zlatan Ibrahomivic did not hold back after Sweden's dreams of reaching Brazil were dashed in the play-offs by Cristiano Ronaldo's Portugal two years ago. But fortunately for him, and for us, the Paris Saint-Germain ace will grace Euro 2016 after firing Sweden past Denmark on Tuesday night.
A first-leg play-off penalty from the former Barcelona forward had put Sweden 2-1 up and Ibrahimovic added two more in Copenhagen, including a stunning free-kick, to complete a 4-3 aggregate victory.
Ibrahimovic has always been able to do the talking away from the action, but the sign of a great player is when you can back your words up on the pitch, and he did just that against the Danes.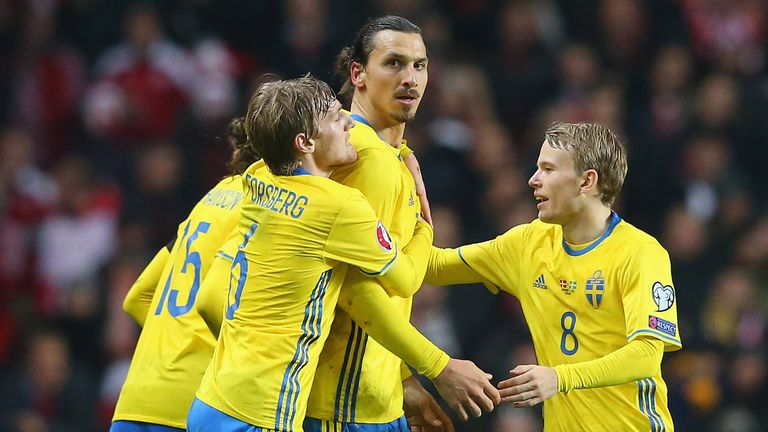 "With the idea that this was supposed to be my retirement, I've pushed their whole country into retirement," declared Ibrahimovic in his own inimitable fashion.
"If I have to finish with a Euros, then that's destiny. Thanks for all the support and see you in France. A lot of people complain that I'm old and weak, but it doesn't look like that.
"It will be big magic for me to be there. It is probably going to be my last tournament with the national team and I am very excited. Now we are very happy and I am satisfied. I let my feet talk. I don't talk in public."
Sweden head coach Erik Hamren then added: "I know he's not one of the family, but I love him."
Ibrahimovic in numbers
Ibrahimovic now has 62 goals in 111 internationals for Sweden, 13 clear of Sven Rydell's 49 (albeit in 43 games from 1923-32) and, perhaps more comparably, 25 more than Henrik Larsson, who mustered 37 goals in 106 caps.
Just 16 players in history have scored more international goals than him, and only five of those are Europeans. He currently sits level on the list with Brazil's Ronaldo and Ahmed Radhi of Iraq. Robbie Keane is the only active player to have scored more, with 67 goals for Republic of Ireland.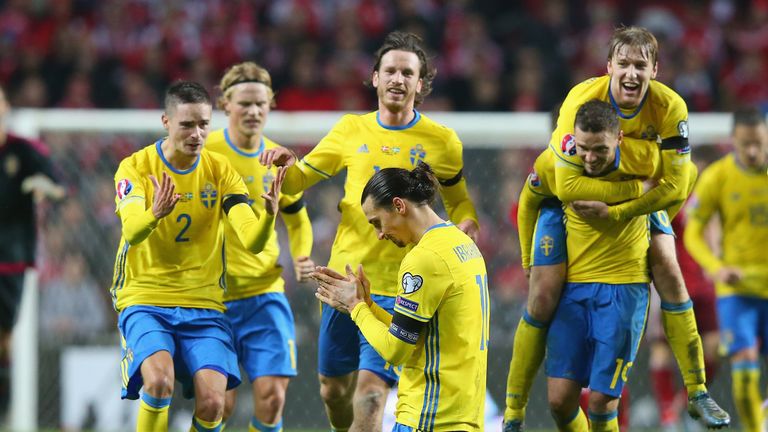 Of his 62 goals for Sweden, 44 have come in competitive fixtures. Eight of those came in their latest qualifying campaign, as he was out-scored only by Robert Lewandowski (13) and Thomas Muller (9).
A World Cup goal has always eluded Ibrahimovic, but his goalscoring record in the European Championship remains impressive.
He scored twice at Euro 2004, including an outrageous backheel scorpion kick to nick a draw in the group stage against Italy, but missed a penalty in the shootout after their goalless quarter-final against Netherlands as Sweden crashed out - a rare blot on Ibrahimovic's largely unblemished record.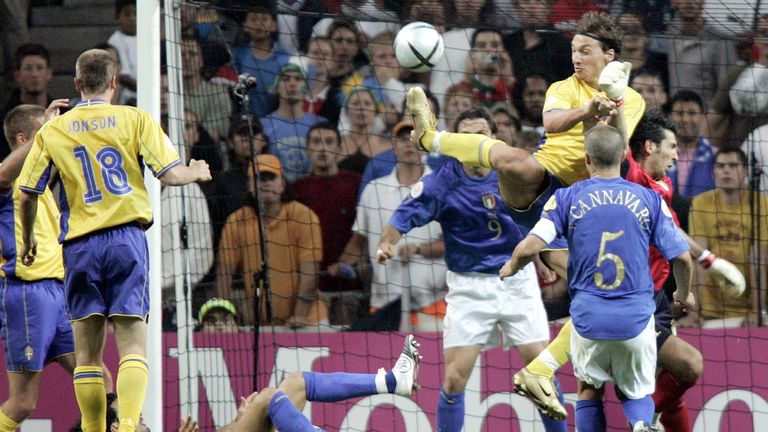 He also netted twice in Euro 2008 and twice more in Euro 2012 - one of which against France in Ukraine was another for his extended highlights reel - but on both occasions, Sweden failed to make it out of the group stage.
Zlatan: Sweden's star
Too often in recent years, the PSG striker has been overburdened at international level. Eleven of Sweden's last 15 goals in qualifying have come from him. If Ibrahimovic struggles, Sweden rarely win.
He played alongside Sweden's last great talisman Larsson until the latter retired from international football in 2009, but realistically even by then it had been a good few years since the former Celtic and Barcelona star was a genuine threat at international level.
Had Ibrahimovic peaked a little earlier, around the time Freddie Ljungberg and a few others were also at the top of their game, Sweden could have made real waves on the international stage.
His first tournament, the 2002 World Cup, was a chance that Sweden let slip. They topped their group ahead of England and Argentina and, thanks to Larsson, led against Senegal in their second-round tie. Ibrahimovic, then 20, was introduced as a second-half substitute, but Sweden eventually crashed out to a golden goal.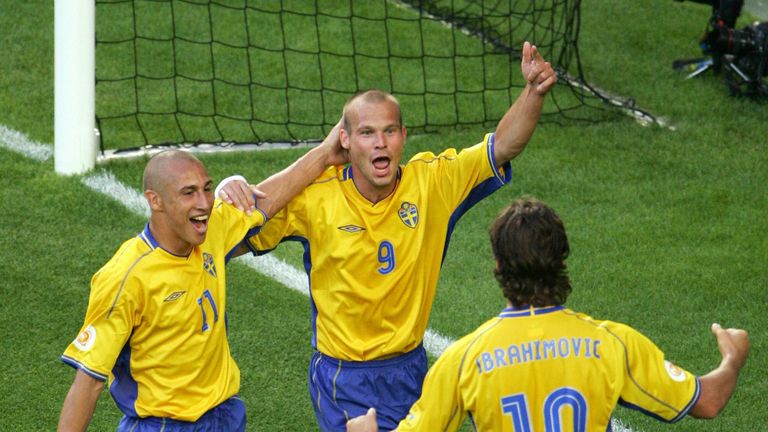 A quarter-final against Turkey would have given the Swedes a real chance at a top-four finish, something that was commonplace in the middle of the 20th century but has now happened only once since 1958.
2006 also saw a second-round exit, this time at the hands of Germany, while they failed to qualify for the last two tournaments in South Africa and Brazil.
Club-level class
At club level, Ibrahimovic's goalscoring record remains extraordinary. In his last four full seasons, he has netted at least 30 times in all competitions, while 2006/07 was the last campaign he managed fewer than 20. Just twice since 2002 has he ended the season without a league title (2003 with Ajax and 2012 with AC Milan).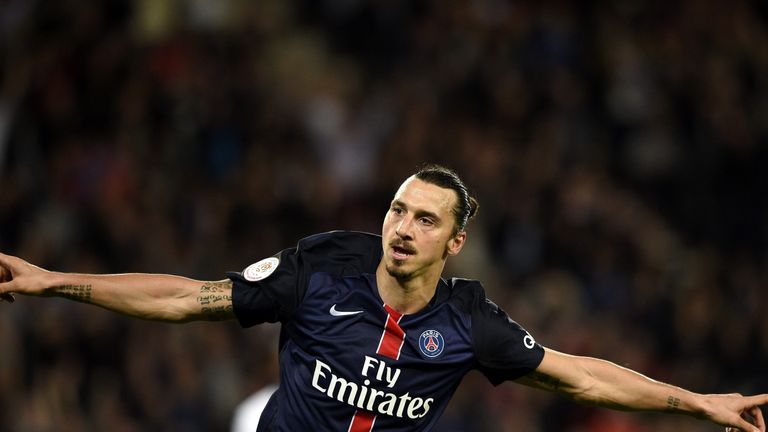 A Champions League title has so far eluded him, but that did not stop Sweden issuing a Zlatan stamp in 2014. In October of this year, he even received a gold record award after his rendition of the Swedish national anthem was streamed three million times in his native country.
For those hoping to still see Ibrahimovic plying his trade in the Premier League one day, the chances are that you will be disappointed.
"I think it is too late to come to England," he said. "I am very happy at PSG."
In Paris or not, his club career still has a couple of years left to run. But should he choose not to continue on the international stage, Ibrahimovic will be getting the swansong he deserves next summer.