Zlatan Ibrahimovic will retire from international football after Euro 2016.
Sweden's record goalscorer will quit this summer at the age of 34, and his last game could come as early as Wednesday night.
The Swedes go into the Nice meeting with Belgium on the verge of elimination having taken just one point from their opening two games.
Ibrahimovic, who is expected to join Manchester United, said: "I will not participate in the Olympics because my last game will be the last game Sweden does in this Euro. So let's hope it goes as long as possible.
"To finish in a disappointment, never. Because I'm very proud to be the captain of Sweden and of what I've achieved.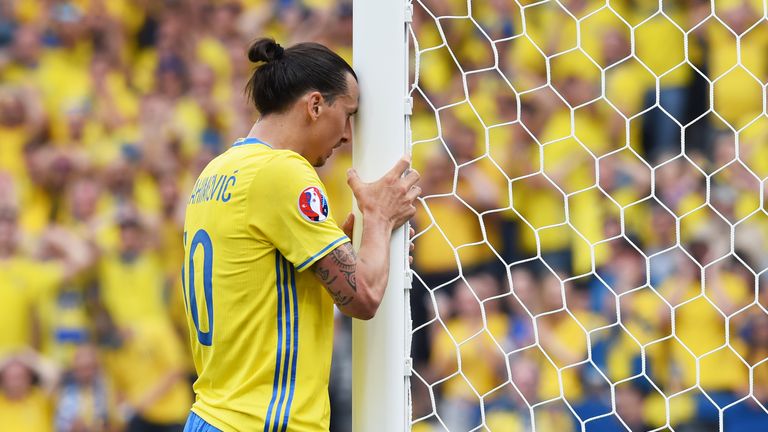 "I want to take this moment and thank all the supporters because they made it possible for me to achieve what I have achieved. Without them it would not have been possible. 
"So wherever I go, wherever I come, I'll allays bring the Swedish flag with me and stand with it. So for me disappointment doesn't exist, only proudness. I'm very thankful. So thank you."
Ibrahimovic has 62 international goals and is aiming to become the first player to score in four European Championship finals tournaments.
He drew a blank as Sweden drew 1-1 with the Republic of Ireland in their first game and lost 1-0 to Italy in their second.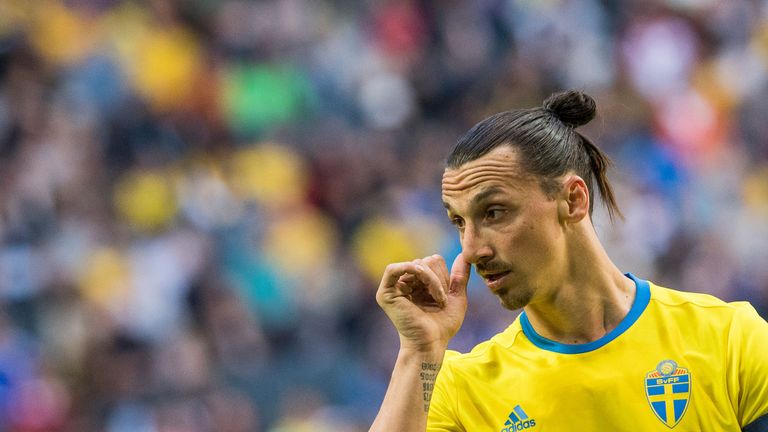 Sweden coach Erik Hamren said: "You need a whole press conference on what I think, but of course he has made a huge contribution to the Swedish national side.
"He has been such an important figure for Swedish football as a whole. He has been fantastic for the national team, for Sweden and I think we can talk about that for hours.
"We have one international player who is at the same level as Cristiano Ronaldo and Lionel Messi and that is Zlatan," he added. "Zlatan is a huge character and he has really helped Swedish football. He is a big loss. He is unique."