Former West Ham and Watford midfielder Valon Behrami is embroiled in a club-versus-country feud ahead of Switzerland's World Cup play-off with Northern Ireland.
Behrami is in Belfast with the Swiss squad and was involved in training on Wednesday evening ahead of Thursday's first leg, live on Sky Sports, but is considered "very unlikely" by boss Vladimir Petkovic to feature in either contest because of a hamstring injury.
His club Udinese have written to the Swiss national federation demanding he returns to Italy, and have threatened legal action if Behrami remains with Petkovic's squad and participates in either game against Northern Ireland.


Their gripe is that they were informed of Behrami's call-up 15 days before the first game, rather than 15 days before the national team first met up, which is the protocol FIFA stipulates national federations must follow.
However, the Switzerland Football Association (SFV-ASF) has maintained it has operated such a system for the past 18 years and has never had any issue with Udinese when they have called up their previous players Silvan Widmer and Gokhan Inler within such a time frame.
"Behrami is here now and as far as we're concerned he's not going back," a SFV-ASF spokesperson said.
"Behrami told us he talked with his club coach and he had agreed he could leave for Switzerland.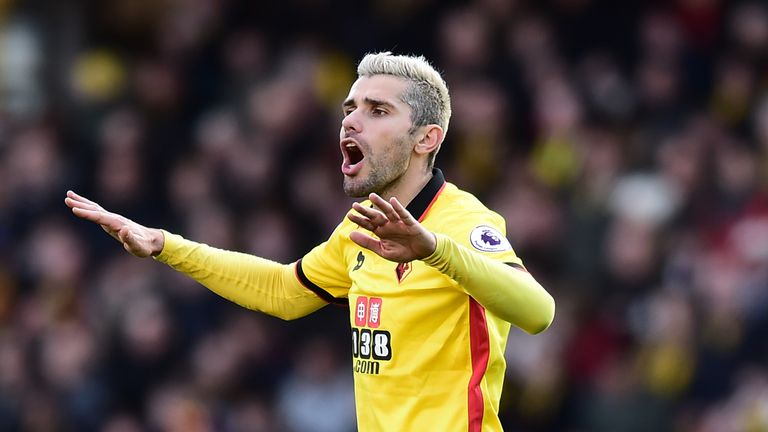 The rules are quite clear, we can insist on having the player with us.
"Petkovic said on Monday that we would never take any risk. We won't do any foolish things with the player.
"We have the impression that Udinese wants to fix on that [15 days] point because they have no rules that they can prevent the player from travelling to Switzerland.
"The rules are quite clear, we can insist on having the player with us.
"If we cannot agree with Udinese there will be some higher places for them to refer to. This is the FIFA disciplinary commission and if they want to judge the case we're ready to face the music."
Although Behrami may not feature in either fixture, it comes as an unwelcome distraction for Petkovic ahead of this two-legged tie.
The Swiss media conducted a press conference at Windsor Park with national team delegate Claudio Sulser and it lasted longer than a session with Petkovic, Xherdan Shaqiri and Yann Sommer.
Prior to taking on his current position, Sulser was on the FIFA disciplinary committee so would be well-placed to comment on the prospect of Udinese winning a legal battle with the SFV-ASF.
"I don't see any basis for the FIFA disciplinary committee to act right now," Sulser said.