USA chief says Jurgen Klinsmann always committed to their cause
Sunil Gulati insists that Jurgen Klinsmann's new deal was not just to fend off interest from the likes of Tottenham.
Last Updated: 17/12/13 8:59am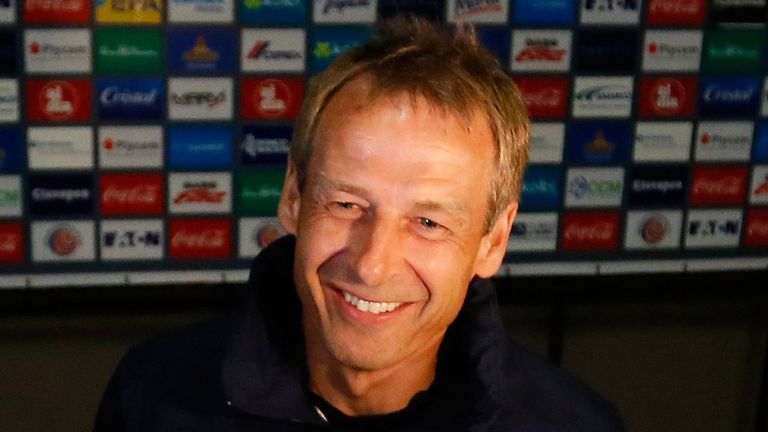 Spurs are on the look-out for a new coach after sacking Andre Villas-Boas, and their former striker Klinsmann was one of the first names mentioned.
But Klinsmann has only recently been handed a four-year deal and Gulati hopes that his future is no longer in doubt, although he admits they had heard about possible interest from the likes of Tottenham and Switzerland, who are looking for Ottmar Hitzfeld's long-term successor.
"We've obviously read some of those things," said Gulati.
"On a specific level, none of those things were critical to us. The desire to make sure we had a long-term commitment from Jurgen, and he had one from us, was part of it, and market dynamic does dictate some of that.
"So we're not oblivious to the fact that Jurgen over the last two years has had an extraordinary run with the national team and that would bring a lot of interest from the outside.
"Sure, some of that matters, but not specifically the Switzerland or Tottenham issues, but generally a coach that has done very well, that has an international reputation, who speaks multiple languages would be sought after.
"So the desire to have a commitment from him, contractually, for a long period of time, that matters, of course."