Africa Cup of Nations: Morocco banned after refusal to stage tournament
Last Updated: 07/02/15 9:53am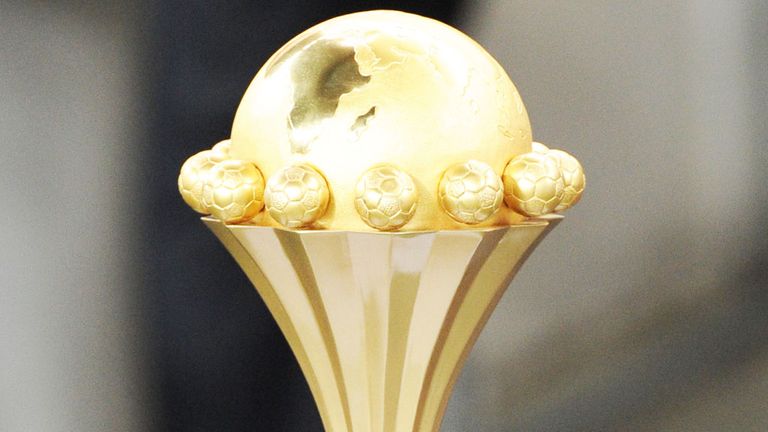 Morocco have been fined and suspended from the next two Africa Cup of Nations for pulling out of hosting this year's tournament.
The Royal Moroccan Football Federation (FRMF) has also been fined 1m US dollars and ordered to pay 9.12m US dollars in damages to the Confederation of African Football and their partners, CAF said in a statement.
Morocco had been due to host the tournament, but requested a postponement because of fears over the Ebola outbreak on the African continent. Equatorial Guinea stepped it at short notice to stage the event.
After a meeting of the CAF executive committee in Malabo on Friday, the federation said in a statement: "Morocco had based its request to postpone the tournament by a year on 10 October 2014, on allegations 'of the highest health risk'.
"Morocco cited the outbreak of the Ebola virus as a case of force majeure (act of God) in justifying its request for postponement, citing in particular the risk of contamination of its population because of anticipated fans' flows.
'Force majeure'
"CAF raised objections and inadmissibility of Morocco's request who were obliged to state their position of withdrawal from the organisation of the 2015 Orange Africa Cup of Nations by 11 November 2014.
"The executive committee considered that, contrary to what the Royal Moroccan Football Federation cited, force majeure cannot be accepted for the benefit of the federation."
The final for the 2015 tournament takes place on Sunday in Bata, on the west coast of Equatorial Guinea, between Ghana and the Ivory Coast.
Ghana's 3-0 semi-final win over Equatorial Guinea on Thursday was marred by violence in the stands where 36 Ghana supporters were hurt after coming under attack from home supporters, with 14 taken to hospital.
The Equatorial Guinea football federation was fined 100,000 US dollars and ordered to pay for the treatment of Ghana supporters who were injured by flying missiles at the Estadio de Malabo.
The CAF imposed the punishment on Friday, and announced a one-match suspended ground closure on the hosts.