AFCON 2015 preview: Jonathan Wilson talks us through what to expect from the tournament in Equatorial Guinea
By Adam Bate with Jonathan Wilson
Last Updated: 15/01/15 1:23pm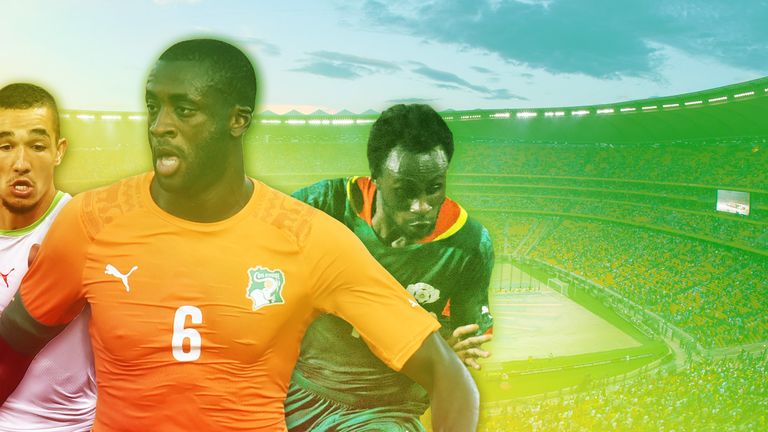 The 2015 Africa Cup of Nations gets underway in Equatorial Guinea on Saturday with the hosts taking on Congo in Bata.
Jonathan Wilson will be there covering the tournament and Sky Sports caught up with him to talk us through what to expect over the next three weeks…
It's not been the ideal build-up to this tournament has it?
There are two fascinating things about this tournament. The first is the fact that it's going ahead at all. Morocco pulled out with two months to go and Equatorial Guinea have stepped in. Obviously they've got the oil revenue and the sort of government that can get things done quickly. Realistically, they're probably the only country that could have stepped in.
We know that Malobo and Bata will host most of the games and are more than adequate stadiums. Malobo is quite small but very modern and very nice. Bata is bigger and while they'll have to build some media facilities, essentially those grounds work.
As for Ebebiyin and Mongomo, we've seen video footage from December with no pitch so who knows what state that's going to be in. It took four years for the Wembley pitch to bed in and this is four weeks. You've also got the issue of accommodation. I was in Mongomo three years ago and as far as I could tell, there's one hotel. The teams will be staying there so where all the officials and journalists will stay, I don't know.
Does the chaos favour teams that are better organised?
There's a dawning recognition that organisation on and off the pitch is hugely important. I was in Cameroon after the tournament in 2012 and Zambia won that tournament. Of course, there was the huge emotional drive of the fact that it was the first game they'd played in Libreville since the plane went down 20 years earlier killing the Zambia team.
But I think that achievement also made people realise that Zambia weren't a team of stars. They were a pretty limited side, but Herve Renard got them playing to a system and got them well organised. He sorted out things like hotels and transport, making things like that as easy as possible.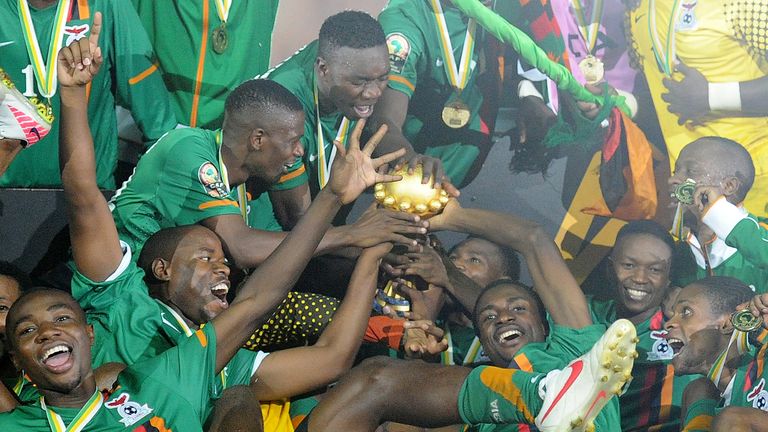 I went to Cameroon after that tournament and was speaking to the legendary Cameroon goalkeeper Thomas N'Kono, who is a very vocal columnist on television and in print there and he was making this point. 'Look at what Zambia have done,' he said. 'They've gone from being a team we beat 5-1 in 2008 to a team that's winning and the reason is they are organised and we are not.'
Cameroon weren't the only team to realise that. Nigeria won in 2013 and it wasn't the strongest side, but Stephen Keshi had them very well drilled. He made it very clear early on that if you step out of line then he drops you. He didn't pander to egos. It made him very unpopular, of course, but he won the tournament. So I think that there is a recognition now that organisation is vital.
Are Cameroon in a good place now then?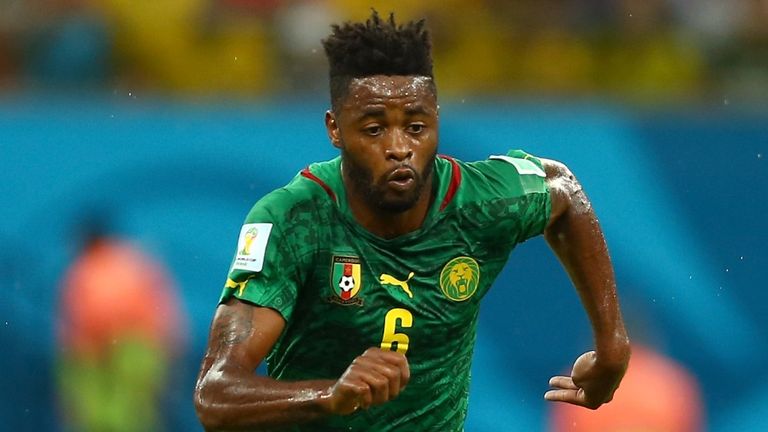 Cameroon really have learnt their lessons. Volker Finke has had a bit of time now since the World Cup. They've got rid of Samuel Eto'o and they've had the whole Alex Song issue following his loss of discipline in Brazil. It's a very young side and he's got them playing the way he wants to play. His teams in Germany were very aggressive in their attacking and were good to watch.
If you watch them in qualifying, they were scoring lots of goals and getting high up the pitch. It's a style of play that we see in Europe but I wouldn't say we've seen from an African team ever. That does require organisation and by picking players who will do what they are told, he seems to have achieved that. They've got a tough group with Ivory Coast, Mali and Guinea but there's every chance they can top it.
Algeria are among the favourites too…
Well, they are the best side. Vahid Halilhodzic has left and been replaced by Christian Gourcuff, the father of Yoann, and they seem to be maintaining their momentum from the World Cup, winning their first five qualifiers. They lost the sixth in Mali but had already qualified. Yacine Brahimi is playing brilliantly on the left.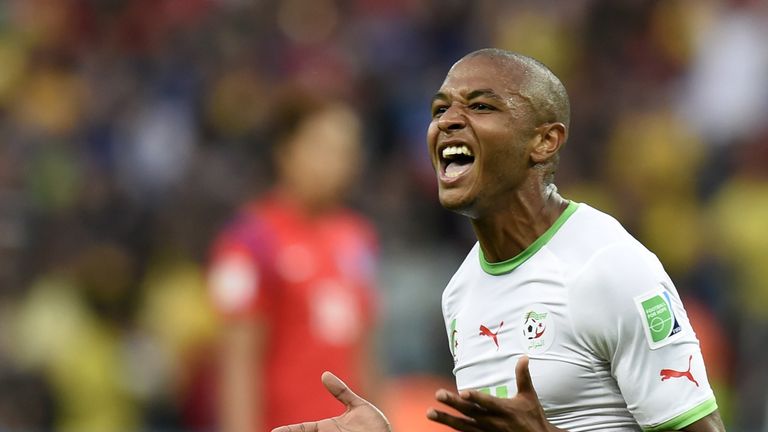 But the only North African side to win outside of North Africa is Egypt and that's the big question for Algeria. Have they got it in them mentally and physically to win in alien conditions in front of fans who won't necessarily favour them? History suggests not but this is probably the best Algeria side in maybe 30 years.
Are you expecting any new stars to emerge?
I think there will be some scouts out there because Cameroon are interesting. There are a lot of young players who play in France, Turkey or elsewhere. That's not the highest level so it's a chance to see them in a competitive environment playing for a coach who has them drilled in a way that a European side would expect them to be drilled.
But it's nothing like it was 20 years ago when it was like a trade fair. Scouts would just have their notebooks open and be jotting things down all the time. So in terms of good young players the Cup of Nations isn't the tournament it used to be.
I remember talking to a scout at the Copa America a few years ago and asking him where he'd go if he wanted to sign a young African player. His answer was France because they've already gone to a French team by the age of 18.
The one who might be an expectation to that is Franck Kom, the Cameroon midfielder. He plays for Etoile du Sahel in Tunisia and I've heard very good things about him. He's only won a handful of caps for Cameroon but he's someone I know the scouts have said might have been missed early.
It will have transfer window implications though…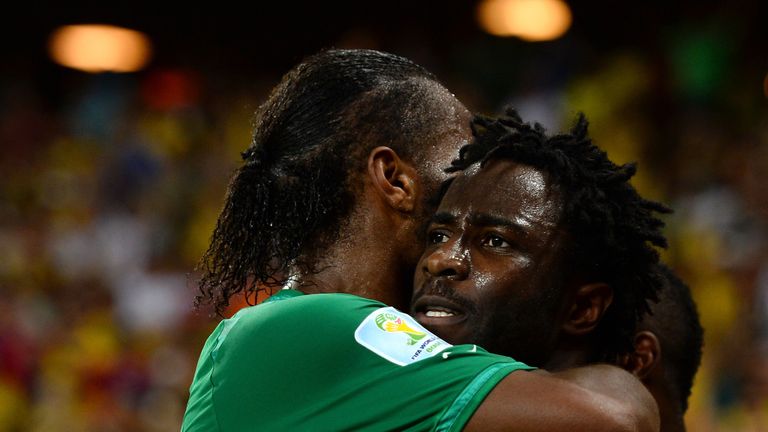 The interesting one that highlights this is Wilfried Bony. Ivory Coast will probably reach the semi-finals at least so he won't be back before the closing of the window, which has meant the medical will have to be rushed through now before it all gets underway.
Yaya Toure is another interesting one in terms of the title race. I suppose they've got Fernando now and James Milner is playing well so it's not quite such an issue, but it all depends what state he comes back in. If Ivory Coast win it then he'll be on a massive high, if they skulk away in the quarter-final then he might have a bit of a dip as he did a few years ago.
Can Ivory Coast win it without Didier Drogba?
He's been absolutely magnificent for Ivory Coast. They talk about the golden generation but he was older than the bulk of them and was very obviously the leader. I remember the quarter-final against Cameroon in 2006 and Drogba was magnificent that day, not just as a player but the way he was calming his team-mates and putting out fires everywhere. It was proper leadership.
When you look at what he did in the civil war and his role in getting games played in the north of the country, his influence has been immense. You've got the problem when anyone who has been that influential retires, that there's always a transitional period that is awkward.
Renard has said he wants him back but that isn't going to happen in this tournament and I suspect it isn't going to happen ever, so he doesn't have that decision to make. His decision is between Bony and Seydou Doumbia so that makes it easier for him.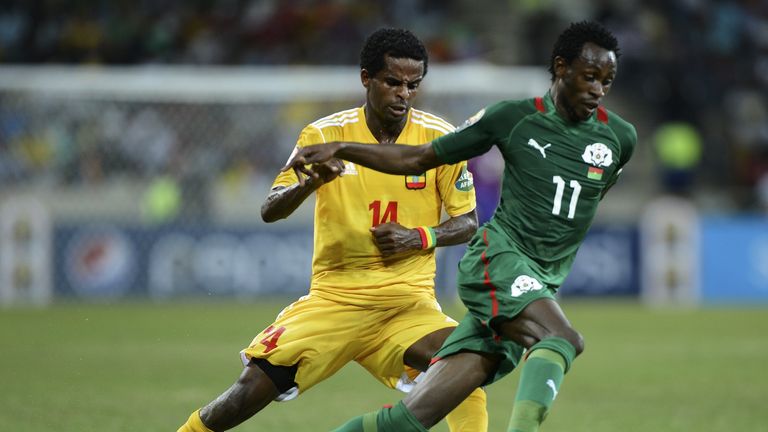 What's your prediction then?
If you want a bet, I'd say an each-way bet on Burkina Faso because they have a much easier half of the draw. Group C and D are really tough and if you get out of that group then you play a team from Group C or D. There is a danger that teams from that half will be exhausted so there's a chance Burkina Faso could win this.
They are well organised. Jonathan Pitroipa scored six goals in qualifying, they've got Charles Kabore who was at Marseille and is now at Kuban Krasnodar and he's a very good player. Aristide Bance is a physical presence. They're a good side, well equipped for playing on the break. They're clearly not the best side there but the draw really has opened up for them.
Jonathan Wilson will be in Equatorial Guinea covering the tournament - follow him on Twitter @jonawils