Anthony Martial exceeding expectations at Manchester United
By Adam Bate and Jack Callaway
Last Updated: 28/09/15 9:26pm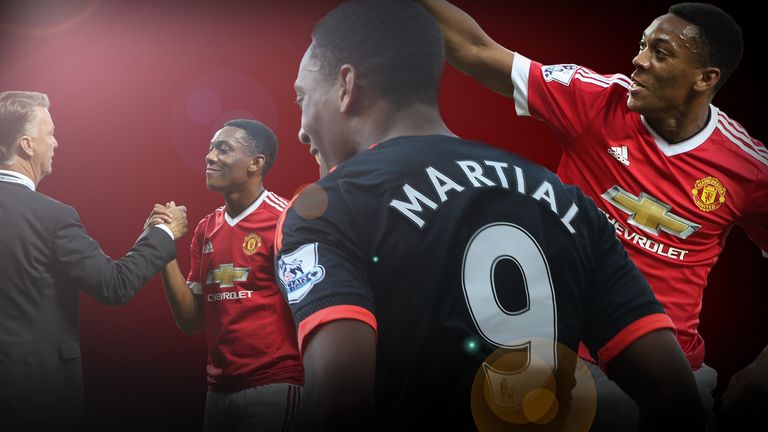 Given the huge transfer fee required to bring Anthony Martial to Manchester United, it might seem perverse to claim that the 19-year-old has exceeded expectations.
However, that's precisely what the France international has managed to do in his first month at the club.
"He is more important than I thought before he came," said United manager Louis van Gaal. "I'm very happy with him."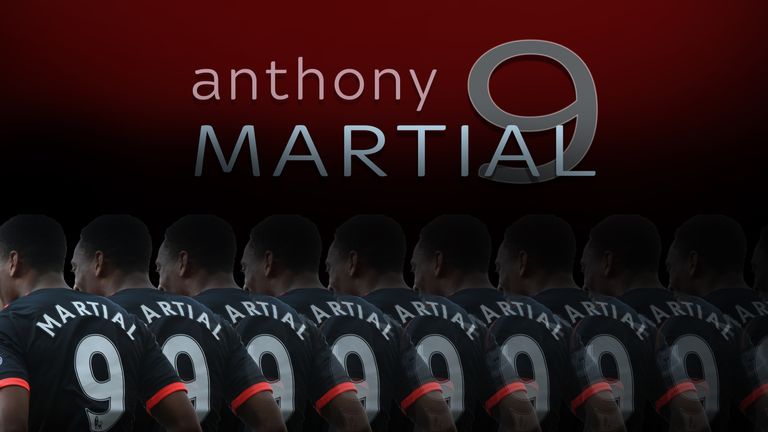 After the latest man-of-the-match performance in his team's 3-0 win over Sunderland at the weekend, we pick out just some of the ways in which Martial has impressed…
GOALS
Such has been the start, Van Gaal feels confident enough to compare Martial to Patrick Kluivert, a player who scored the winner in a Champions League final at the age of 18. "Of course you can compare Martial with Kluivert, you can do that, because Kluivert was also a fantastic, athletic figure and scored goals right from the beginning."
Martial took just 21 minutes to get off the mark against Liverpool and continued to look threatening ever since. Although he missed out on the opportunity to become the first United player in 43 years to net in his first three league games for the club, he still has four goals in 315 minutes in all competitions - averaging better than a goal every 90 minutes.
ASSISTS
It was fascinating to see Martial show another facet to his game in the win over Sunderland. Van Gaal had implied that the match situation had suited him against Liverpool because United were ahead and the opposition "had to come at us" and reiterated the theory against Ipswich. Sunderland posed a different sort of challenge but Martial thrived again.
"He was one of the main reasons why we won the match," said Van Gaal. "He also helps to prepare goals." Martial produced more key passes than any of his team-mates against Sunderland and they were both clear-cut chances - the assist for Wayne Rooney's goal and that pass that put Memphis Depay one-on-one with Costel Pantilimon.
Opta stat
Only Juan Mata has created as many clear-cut chances for Manchester United all season as Anthony Martial did in the second half alone against Sunderland.
Opta defined both of those incidents as 'big chances'. As a result, their records indicate that Martial laid on more such chances in one half of football than everyone else at the club, with the exception of Juan Mata, has managed all season. The early evidence suggests Martial could help bolster his team-mates' goalscoring totals as well as his own.
STRENGTH
Even if Martial had provided neither goals nor assists in his short spell at United, he'd still have created an impression. "He's not only a goalscorer but he's an attacking point," said Van Gaal. That was evident against Sunderland as Martial contested more duels than anyone else. Nobody won more.
In particular, he showed good body strength to shield the ball from Fabio Borini for Rooney's goal. While the subsequent turn of speed that caught out the burly figure of Younes Kaboul was more expected, the manner in which he shrugged the experienced defender off the ball in the build-up to Memphis' later chance was something else entirely.
MOVEMENT
Despite playing as a centre forward, Martial's movement in the wide positions has been vital for a team that doesn't possess that quality in abundance right now. Rooney and Mata are players who come to life on the ball rather than off it and both benefit from having runners around them to create space and latch onto their passes.
Martial's movement against Sunderland showed that as well as acting as a focal point for his team's attacks, he also has the pace and intelligence to drift to the flanks to good effect. He collected the ball on numerous occasions in the channels and helped to pull the Sunderland defence around. It was much needed and could transform United in the final third.
COMPOSURE
Martial's tally of three Premier League goals from just five shots is indicative of his surprisingly impressive finishing. Indeed, that's more than Rooney and Memphis have scored from 26 shots between them. Few anticipated that the teenager would show such efficiency quite so quickly.
"I wouldn't have imagined he would have the composure he's had," said Sky Sports pundit Gary Neville. "If you look at his goalscoring record before he came to Manchester United it doesn't suggest he's got that level of composure." Indeed, Martial scored 15 goals in 72 appearances for Lyon and Monaco, albeit many of them as a substitute or in wide positions.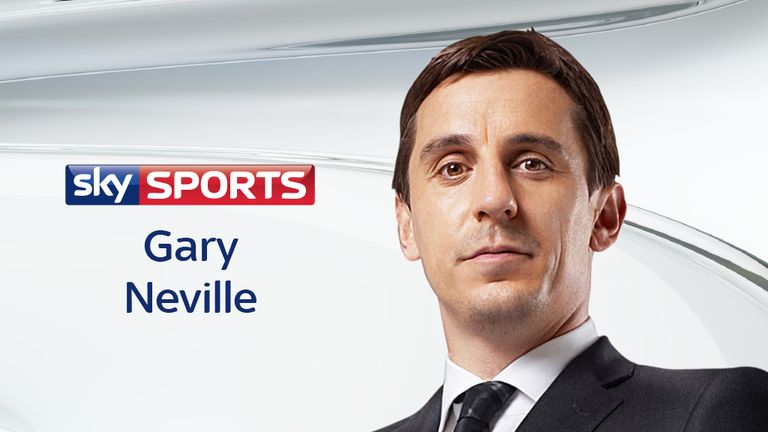 I wouldn't have imagined he would have the composure he's had.
Gary Neville on Anthony Martial
Already, the youngster is inspiring confidence in his finishing from one-on-one situations. He's netted three out of three so far. As a result, when Martial went through on goal for his second of the game against Southampton, Neville was left in little doubt what the outcome would be. "It always felt like he was in control and was going to score," he added.
ATTITUDE
Perhaps more significant to Martial's medium-term success at Manchester United than any of the above qualities will be his relationship with Van Gaal. After all, Angel Di Maria's vast fee was no protection and Victor Valdes discovered that neither his medals nor existing relationship with the manager could act as a substitute for listening to the boss.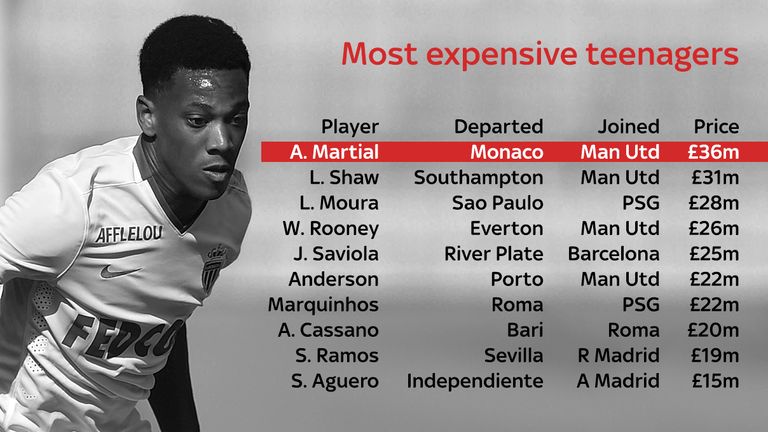 Martial came with some question marks over his mentality given that ex-Monaco boss Claudio Ranieri once claiming that the player "must change his mind-set" while Tor-Kristian Karlsen, one-time sporting director at the club, highlighted "a possible lack of determination".  It seems that Van Gaal is encountering a more mature individual thus far.
"His personality is that he is an open guy, he is listening, he is watching, he is focusing on the matches," said the Manchester United boss. "For a manager, he is a very coachable player and that is also why I bought him." Van Gaal is known to favour young players because of their willingness to learn. It appears that Martial has the tools to learn more than most.