The appointment of Jose Mourinho as Manchester United manager comes amid criticism of his playing style and failure to bring through young talent. But is that a fair assessment? Adam Bate seeks to bust some of the myths surrounding the Portuguese coach...
Everyone has an opinion when it comes to Jose Mourinho. The man himself can hardly blame anyone else for that. For more than a decade, his abrasive style and antagonistic approach has helped turn him into one of the most divisive figures in the game.
But that fact has meant that even his periods of prolonged success have seen caveats emerge. Mourinho wins matches - but what about the style of play? He guarantees trophies, but what about the issue of a lasting legacy when youngsters fail to break through?
Mourinho's flaws have gathered a narrative of their own, but that doesn't mean they should not be challenged where appropriate. And neither issue should necessarily dissuade Manchester United supporters when it comes to what Mourinho could bring to their club.
Firstly, the matter of Mourinho's style has always seemed a curious criticism. His first Chelsea side were a swaggering force following his 2004 arrival, with the wing threats of Arjen Robben, Damien Duff and Joe Cole providing plenty of entertainment to go with the power.
In the space of nine Premier League games in that first season, Chelsea put four past six different sides as they finished with 72 goals - 14 more than Manchester United that season. They repeated that feat in retaining the title the following year.
Nobody scored more goals than Porto over his two full seasons in charge, and Mourinho's Inter were the top scorers in Serie A in each of his two years in Italy. But it's the efforts of his Real Madrid team that should really have banished such talk.
Mourinho at Madrid
| | | |
| --- | --- | --- |
| 2010/11 | 102 | 95 |
| 2011/12 | 121 | 114 |
| 2012/13 | 103 | 115 |
| Total | 326 | 324 |
Mourinho's Real not only scored more than 100 league goals in each of his three seasons at the Bernabeu, but they even succeeded in outscoring the great Barcelona team over that period too. The 121 goals scored in the 2011/12 title-winning season is a La Liga record.
The indulgence of Cristiano Ronaldo in Spain and later Eden Hazard on that left wing has shown that there is some flexibility within Mourinho's structure. Both men flourished under him, and that's true of flair players in other areas of the pitch too.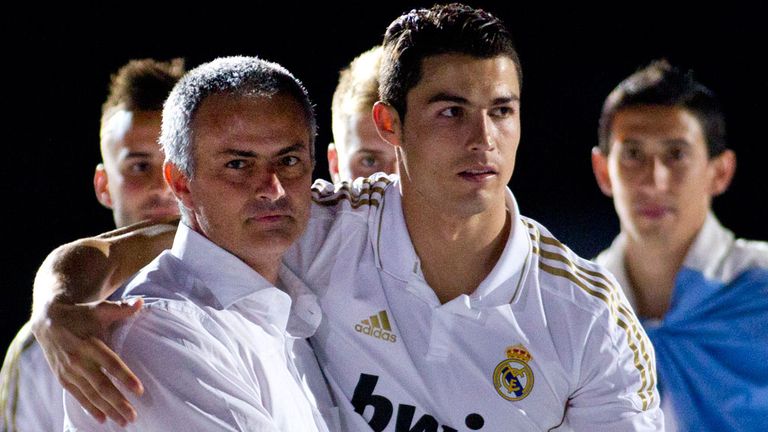 Wesley Sneijder and Mesut Ozil were successful in the No 10 position, while the willingness to use Cesc Fabregas in a deeper role on a regular basis in Chelsea's 2014/15 title-winning season is further evidence that Mourinho is not wedded to a functional midfield either.
Of course, he compromises for the biggest of matches, particularly in adopting a more cautious approach in European knockout ties. But that would be nothing new for a club that used Ji Sung-Park, Darren Fletcher and Danny Welbeck precisely for such a purpose.
Mourinho is a manager who expects tactical discipline and perhaps it's an inevitable consequence of the importance he places on this that feeds into those questions of youth development. He prefers his players fully formed and so is happier relying on experience.
Promoting youth?
Carlos Alberto became the third youngest goalscorer in a European Cup final when he netted the opener for Jose Mourinho's Porto in their 2004 Champions League final win over Monaco.
But this issue too can be overplayed. There's a fear that young players would fade from view at Old Trafford but who should be included on that list? For example, Jesse Lingard is the exact same age as John Terry was when Mourinho first pitched up at Stamford Bridge.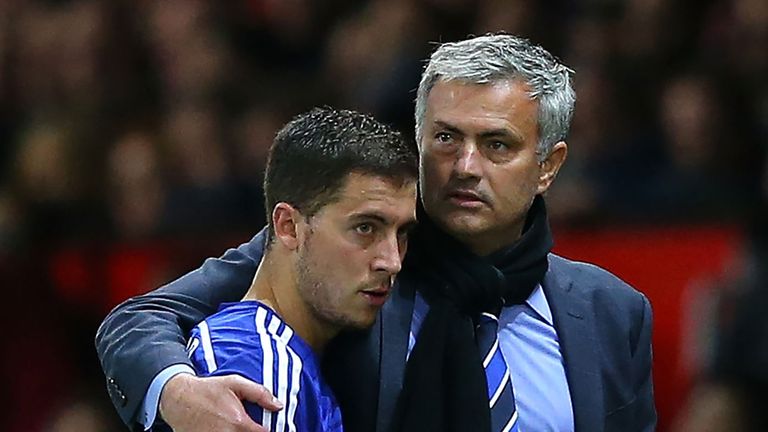 Memphis Depay might be seen as the sort of talent of questionable focus who Mourinho might give up on, but he's 22 years old - just as Hazard was when Mourinho took the helm at Chelsea in the summer of 2013. The similarities are there.
Others will argue that Kevin De Bruyne and Romelu Lukaku were shifted on by the Blues; Mourinho will point to the 50 games for the club that he gave Kurt Zouma, also doing the same with Raphael Varane at Real Madrid. He's not afraid to give young defenders a chance.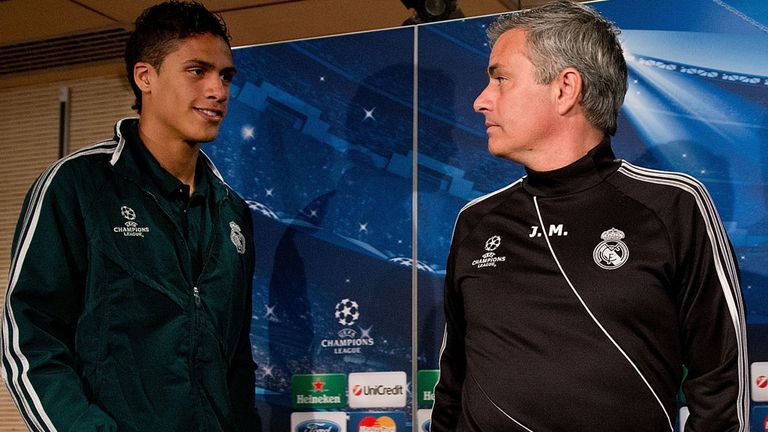 Both were big-money signings rather than academy players and that's something that Mourinho would be asked to handle sensitively, given Manchester United's proud record of having named a youth-team graduate in every single squad dating back to 1937.
The symbolism of Mourinho ending such a sequence would be significant. But to suggest it could hint at a deeper problem would be a stretch. Neither Mourinho's treatment of young players, nor his style of play were factors in his Chelsea exit. It's results that will define him.
That's what did for Louis van Gaal - for all the excitement of Marcus Rashford's emergence, missing out on Champions League qualification was a result that could not be overlooked. And when it comes to results, there are none better than Jose Mourinho.