Bright future: How James Wilson turned Manchester United's evening of farewells into a night of optimism
As Nemanja Vidic said his goodbyes and Ryan Giggs played what might prove to be his final game at Old Trafford, teenager James Wilson scored two goals in a 3-1 win over Hull City to leave Manchester United supporters looking forward as well as back...
Last Updated: 06/05/14 11:19pm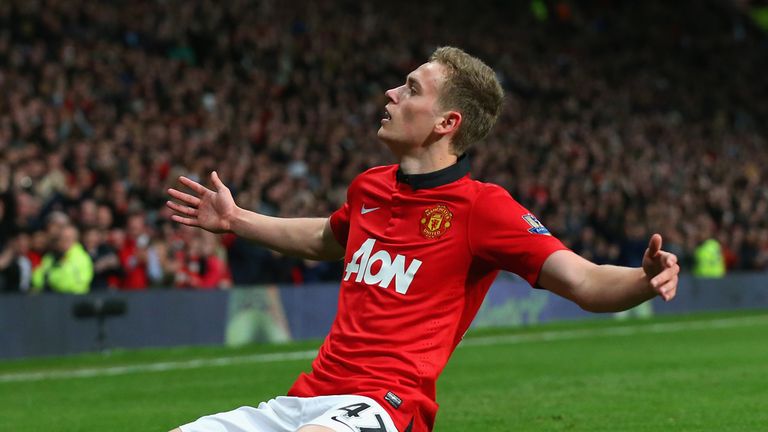 "Wilson for England" came the chant from the Stretford End. It's a memory James Wilson will surely cherish, but he won't be alone. This was a night when a Manchester United teenager gave Old Trafford the hope of renewal that it craves.
The 18-year-old striker's two goals on debut sent United on their way to a 3-1 win over Hull City, but the scoreline felt like a footnote given the momentous comings and goings at the Theatre of Dreams. In all probability, this was the final competitive appearance Ryan Giggs will make on this turf.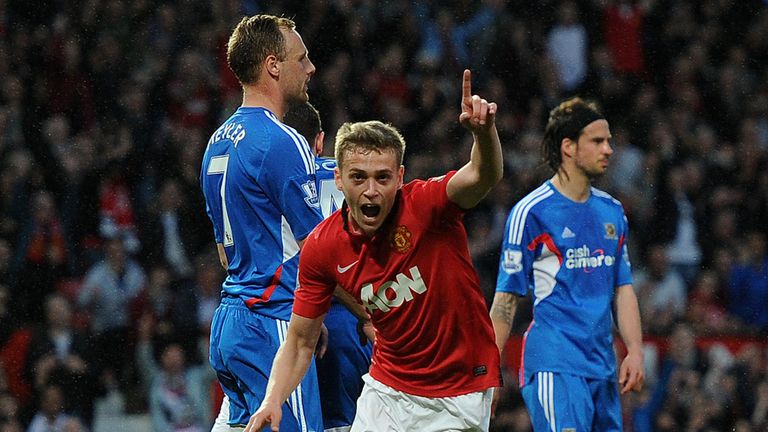 With club captain Nemanja Vidic also saying his farewells and doubts over the future of long-term servants Rio Ferdinand and Patrice Evra, United fans could be forgiven for using the occasion to look longingly to the past. After all, this is a club still recovering from the exit of Sir Alex Ferguson 12 months ago.
But the club must rebuild and Giggs knows that better than most. That was the message that the interim manager sent out with his team selection – naming Wilson as part of an astonishingly youthful frontline that included fellow debutant Tom Lawrence.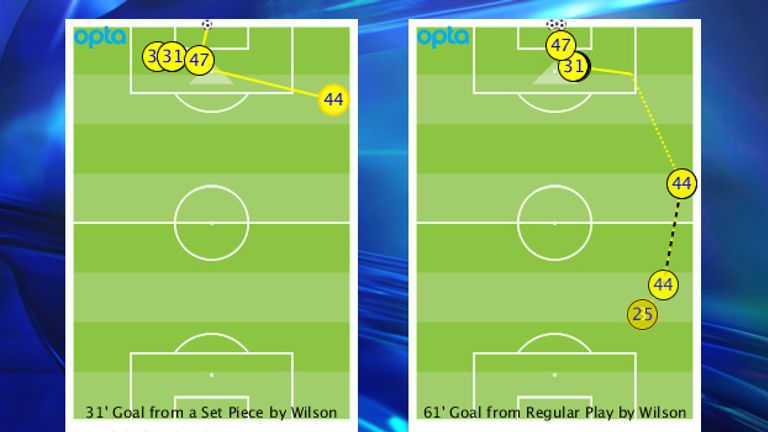 Lawrence had impressed in loan spells at Carlisle United and Yeovil Town so far this season, while Wilson has done his work rather closer to home in scoring 19 goals for the youth team. "He's a good player," said Giggs of the latter. "He's exciting. He's trained with us the last few days and not looked out of place."
The same could be said of the winger supplying Wilson with the service on Tuesday night. Adnan Januzaj stood out like a firework in the Manchester night sky, weaving his way past defenders and generally providing the only thing resembling a creative spark in an otherwise uninspiring first half.
'Outstanding'
"In Januzaj they have the outstanding player in Europe at the moment at 18," said Hull boss Steve Bruce afterwards. Regardless of his prospects for the future, this is also a player for the here and now. Januzaj created six chances against Hull. Nobody else on either side fashioned more than two such opportunities.
Together with Wilson and Lawrence, the young trio showed United supporters something of what they've been missing for much of this lacklustre season. Pace has been in short supply in what has felt like an otherwise ageing squad. Here was a bit of the zest that had been absent for too long.                
Man Utd v Hull - First-half sprints
Player
Team
Sprints
James Wilson
Man Utd
27
Tom Lawrence
Man Utd
27
Adnan Januzaj
Man Utd
25
Liam Rosenior
Hull City
20
Stephen Quinn
Hull City
19
Shane Long
Hull City
18
The sprinting statistics backed up what was evident to the naked eye. Wilson, Lawrence and Januzaj produced more high-intensity sprints than anyone else on the pitch during the first half. Tellingly, the next three players on the list all belonged to the opposition – highlighting how pedestrian United can become without the young blood.
Wilson looked a bit too lively for his own good in the opening stages. The poacher failed to connect cleanly with an early chance and then had a heavy touch shortly afterwards – seemingly betraying the inevitable nerves.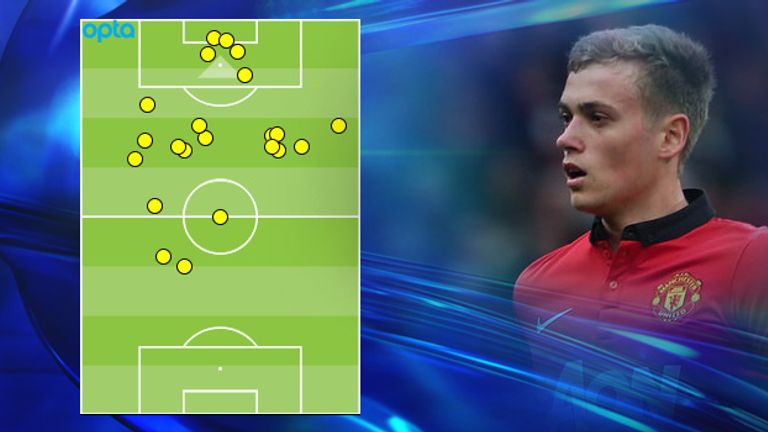 He was rarely involved in the build-up play, getting just 22 touches of the ball in his 64-minute outing. But crucially, five of those were in the Hull penalty box. Wilson's urgency in sniffing out a chance was more than evident and he had his reward just after the half-hour mark.
Marouane Fellaini headed Januzaj's right-wing free-kick into his path and the finish was emphatic as he crashed the ball into the net before pointing to the name on his shirt in celebration. He needn't have worried about the name not being noted - the stadium announcer was bellowing it out once more within the hour.
There was more good work from Januzaj in the build-up as he raced away from defenders down the right wing before opting for a slide pass towards the feet of Fellaini inside the area rather than a hopeful cross. The Belgian should have beaten Eldin Jakupovic himself for his first ever United goal. Instead it was a second for Wilson as he was on hand to tap the ball into the vacant net.
Optimism
Roy Hodgson's wild card in World Cup year? Despite England's paucity of attacking depth, it's come a little late for all that. Wilson will just be hoping these were the first of many goals in Manchester United colours. As  for the supporters, they'll settle for the overdue opportunity to look ahead with optimism on a night when a legend or two departed the stage.
"You have seen a little glimpse of the future, and this is what this club is about," said Giggs in his post-match address to the crowd. "It never stands still, we always give youth a chance and we try and play attractive football."
As such it seemed somehow appropriate that a young man 22 years his junior – and one who even shares the surname by which Giggs was christened – should steal the show on what might very well be the player-manager's final Old Trafford bow. He wouldn't have wanted it any other way.