Manchester United boss Louis van Gaal has found early success with 3-5-2 and might be tempted to stick with it
Louis van Gaal's first game in charge of Manchester United resulted in an emphatic 7-0 demolition of Los Angeles Galaxy. The new man has shown assertiveness in making bold changes to try and find a system to get the best out of this United squad, writes Adam Bate.
Last Updated: 25/07/14 11:17am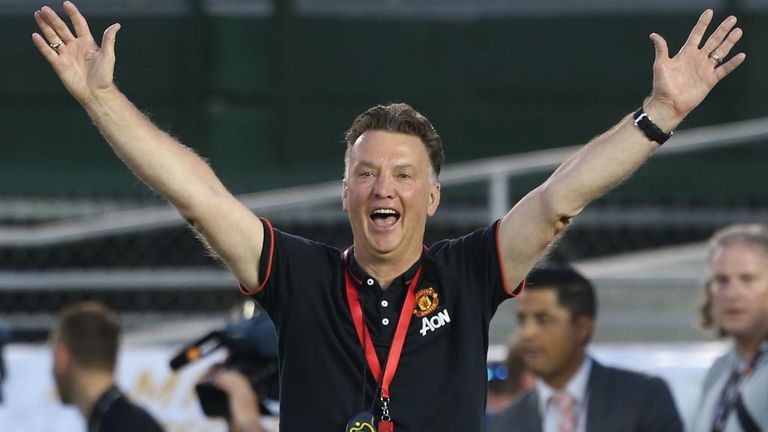 One of the first questions put to Louis van Gaal in his opening press conference as Manchester United manager was whether he would be introducing the same formation and philosophy right through the club's youth system.
It was a natural enough thing to ask of a man so steeped in the traditions of Ajax and Barcelona. But in both word and deed, the answer has been swift and emphatic.
"The main project is the first team," Van Gaal told reporters. "That's more of a short-term thing than the youth - that's a long-term project. The first year or two years we have to separate them. Now, I need all my knowledge to transfer my philosophy into this selection."
As shown by his pragmatic decision to abandon the Dutch tradition of 4-3-3 in Brazil, the lesson to learn from Van Gaal's work in 2014 is that his priorities can shift. At 62 and having noted what happened to David Moyes, he realises results are the criteria by which he will be judged.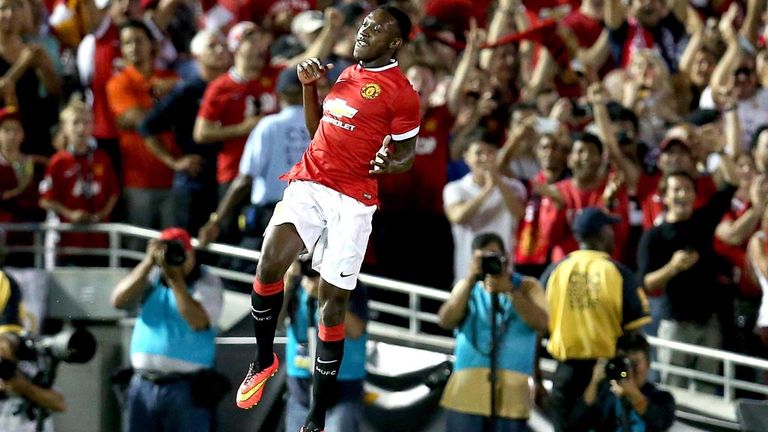 The first result? A 7-0 thrashing of Los Angeles Galaxy. The formation? A new one for Manchester United but the same 3-5-2 with which he took his country to the semi-finals of the World Cup earlier this month. It's a credit to his assertiveness and the players' ability to adapt to new ideas.
"We introduced a new system and played twice on the training pitch, 11 v 11," said Van Gaal. "It is not very much, but the boys are willing to pick up the information. When I see my team playing a new system, it is better to win 7-0 than to lose because the players will then doubt the system.
"But now I don't have that problem. When you want to change a system, you must start at once. We don't have time to prepare for other things."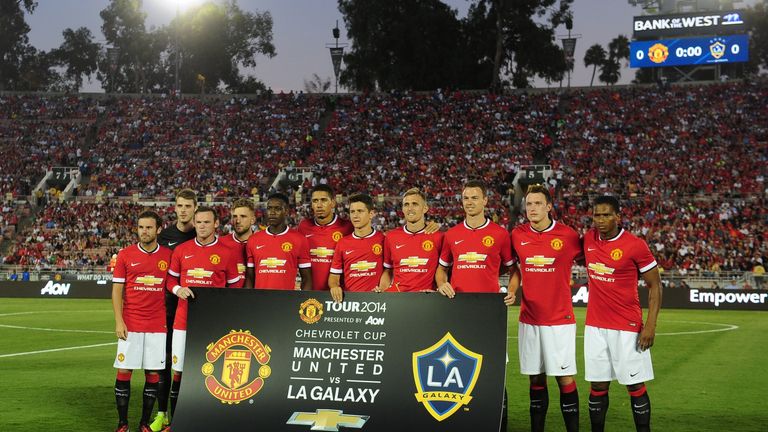 It was an injury to Kevin Strootman and the lack of an "adequate replacement" that sparked Van Gaal's overhaul of the formation that had brought the Netherlands such success in qualifying. Similar clarity of thinking appears to have pushed him towards the same decision with United.
Supporters are unlikely to welcome the comparison, but there are echoes of Brendan Rodgers' switch to three at the back in a desire to field two strikers and keep a player in the number 10 role.
After the apparent demise of the front two as 4-2-3-1 became ubiquitous, the front pairing has enjoyed something of a comeback in recent times as possession at all costs appears to no longer be sacrosanct.
It wasn't only Liverpool. Manchester City won the title last season with a 4-4-2 variant that took advantage of two genuine strikers.
In a sense, it poses a problem teams had forgotten how to solve. With ball-playing centre-backs suddenly faced with two players to mark, weaknesses are exposed – rarely more spectacularly than when Gerard Pique and Sergio Ramos failed to deal with Van Gaal's team in Brazil.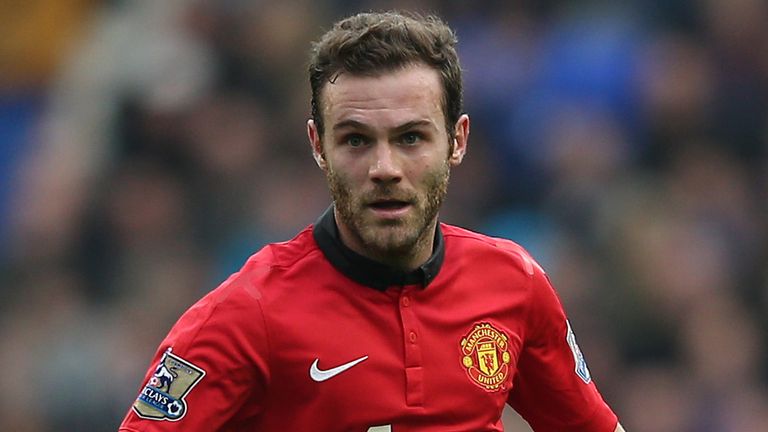 At United, that decision to play two strikers will be made in conjunction with the knowledge that the roster includes a variety of number 10 options too. As a result, 4-4-2 is impractical and 4-3-3 effectively means playing both Wayne Rooney and Juan Mata out of position.
Van Gaal is not willing to discard the latter option just yet, but he evidently feels he owes it to the players at his disposal to attempt to find a better alternative. "The other system they can play is 4-3-3 and they have played it for many years. I can change it back if it doesn't work," he added.
"With the quality of the players we have, I can play 4-3-3 with three strikers on the bench, but I want to play with two strikers. We have four number 10s, so the selection is not balanced in my eyes. I have decided to play this system because of the quality of the players. But if we lose, I can change back to another system."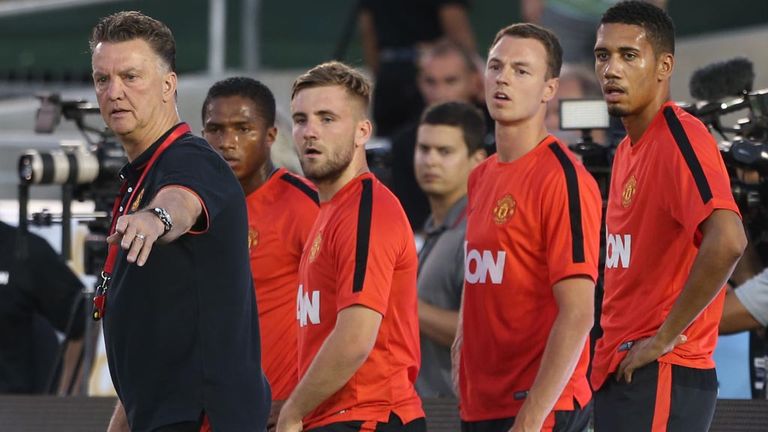 The switch also makes sense at the other end of the pitch with three at the back countering the threat of this return to two-striker formations. A narrow 4-3-1-2 in the manner of the old AC Milan team of the last decade is an option for accommodating a plethora of playmakers but 3-5-2 gives better width and allows the spare man at the back to remain.
The freedom afforded Luke Shaw on the left might allow the youngster to better justify his vast fee, while both Rafael and Antonio Valencia might be better served by meeting each other halfway with a job share on the right.
Intriguingly given all the talk of midfielders, the success of Nigel de Jong in the role for the Netherlands might suggest a world-class figure in the holding position in the centre is not the most critical in this formation – particularly with Ander Herrera alongside looking to create.
Priority
Instead, the priority ought to be in defence. The exits of Nemanja Vidic and Rio Ferdinand leave United with Jonny Evans, Phil Jones and Chris Smalling – all of whom started Van Gaal's first game in charge.
Smalling and Jones, in particular, might be encouraged by the new formation as they would seem obvious fits on the right of a three-man defence. However, it's a change that also surely necessitates the acquisition of an assured central figure in the mould of Mats Hummels to really make it work.
That's an issue that needs addressing, but right now the important thing is that Van Gaal has already shown he is not afraid to confront challenges head on.
The complaints about the training ground, tour plans and makeup of the squad might all have been excuses in the hands of another - see Moyes and his fixture list frustrations of a year ago.
Out of Van Gaal's mouth they are problems there to be solved. The earliest of indications are that he might just be the man to solve them.