Liverpool are keen on signing Bayern Munich's Mario Gotze, according to Sky sources - and the stats suggest Jurgen Klopp can get the struggling young German firing again.
Less than two years ago Gotze was scoring the winning goal in the 2014 World Cup final at the age of 21. However, circumstances since, not least a number of injury problems, have stunted the youngster's progress.
Gotze did get on the scoresheet in Germany's 4-1 win over Italy on Tuesday night, and his post-match comments summed up his frustrations at Bayern Munich this season, where he has struggled for first-team football.
"I am very happy to have been on the pitch and it is just great to feel that my coach is trusting me," he told the press. "This means a lot for me at the moment."
His response when asked about his future at Bayern was also revealing. "For me it is important to play because that is when I am happy," he said. "Everything else will come by itself and there's no need to talk about that."
Those comments will fuel the speculation the German international will be on the move this summer - although it's highly unlikely he'll be joining Pep Guardiola at Manchester City. There is a clear sense that Gotze has never truly convinced the Spaniard of his abilities, or at least that he can fit into the system that Guardiola has imposed at the Allianz Arena this season in particular.
A switch to the Premier League could yet be on the cards, but instead it's a reunion with his former Borussia Dortmund boss Klopp at Liverpool that looks a distinct possibility.
Here, WhoScored.com take a closer look at the 23-year-old, including what's gone wrong for him at Bayern, what went right at Dortmund and how he could fit in at Liverpool…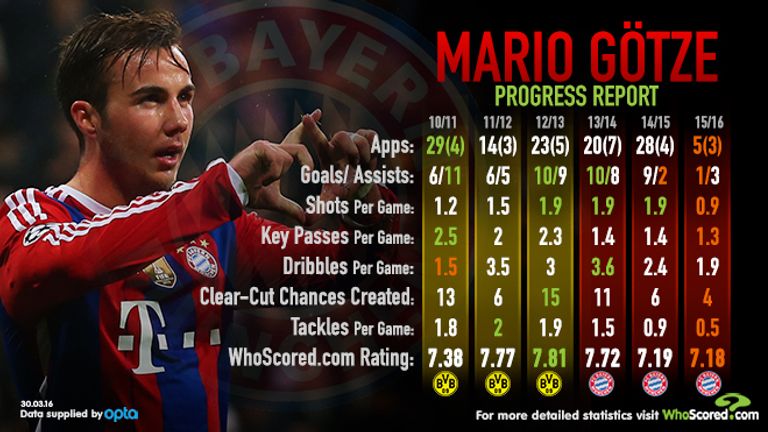 There is little doubt that Mario Gotze still has the time and potential to be a huge success, with national team coach Joachim Low hopeful that a promising display in midweek can help set the forward back on the right path.
Gotze earned a WhoScored.com rating of 7.75 against Italy, which was second only to full-back Jonas Hector of all players on display. His brave and clinical header to hand Germany a 2-0 lead may have come from unusual means - he had only scored three headed goals in his entire career previously - but the relief and euphoria it brought to the forward was clear to see.
It's been a torrid season for Gotze, whose first and only appearance for Bayern in 2016 came ahead of the international break against Werder Bremen. That was only his eighth Bundesliga outing all season - with injury contributing to his time on the sidelines.
But the facts are Gotze doesn't really have a natural place in Pep Guardiola's Bayern Munich system, which has developed this campaign to focus attacks down the flanks.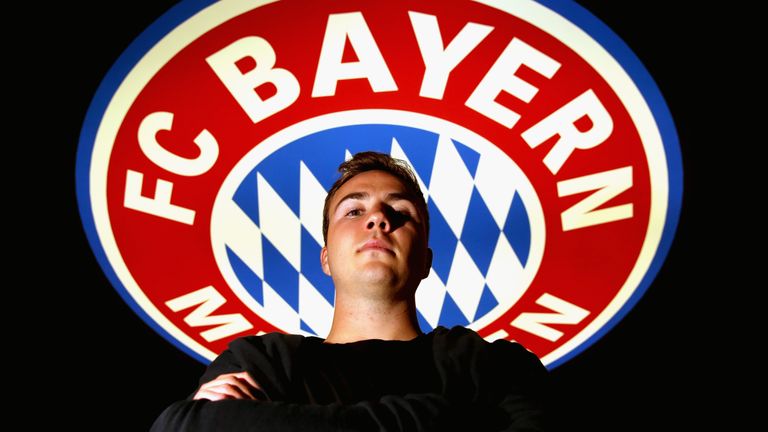 When he has featured Gotze has rarely disappointed. With goals in each of his two Champions League appearances and three assists alongside his solitary league strike of the campaign in Der Klassiker against former employers Borussia Dortmund, the German still possesses a considerable threat.
That said, there is no denying that his performances have tailed off since the hysteria of that World Cup winning strike. Following an impressive first season at Bayern, when Gotze attained a superb WhoScored.com rating of 7.72 after scoring 10 league goals and registering eight assists - despite only 20 of his 27 appearances coming from the start - Gotze failed to reach the same heights in 2014/15.
Despite clearly getting his chance under Guardiola, starting 28 and featuring in all but two of Bayern's Bundesliga matches, Gotze couldn't match his efforts from the previous campaign.
A respectable tally of nine league goals was somewhat underwhelming for a side that scored 80 in total, while just two assists highlighted that Gotze was struggling to effectively link up with those around him. A figure of one key pass every 51 minutes reached its lowest since emerging on the scene at the Westfalenstadion in 2009/10.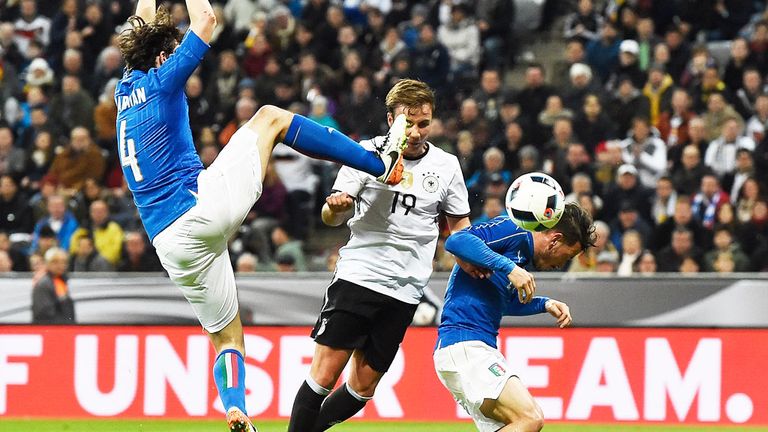 Gotze thrived under Klopp both from a wide berth and in his favoured central role behind the striker at Dortmund, relishing the chance to find pockets of space to operate in. However, Guardiola has tended to play an ultra-offensive version of a 4-1-4-1 formation this season, with emphasis on the wings meaning that the centre of the pitch is more congested. In that sense it's a marriage of player and system - if not club - that was unlikely to work.
So what of a move to Liverpool?
There is no question that Klopp would love to work with his former protege once more. The two share a strong relationship and the best league season of Gotze's career so far was his last at Dortmund, earning a rating of 7.81 to rank fourth in WhoScored.com's Bundesliga ratings in 2012/13.
He had a direct hand in 19 goals (10 goals, nine assists) before cruelly missing out on an appearance in the Champions League final through injury, with his move to Dortmund's Wembley opponents Bayern already well underway.
Indeed, for a player still so young, his goal contribution in the Bundesliga is outstanding. Gotze has scored 42 goals in Germany's top-flight and laid on a further 38 assists from just 150 appearances, making Liverpool's interest wholly understandable.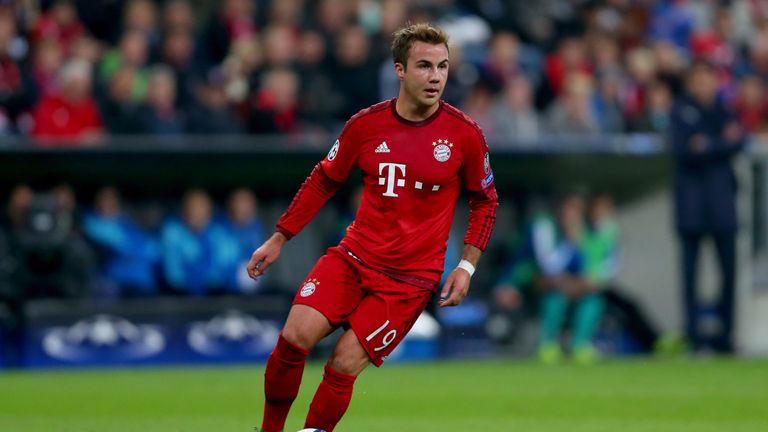 Moreover, he is well versed in Klopp's approach to the game, with his defensive influence only waning over recent seasons due to the dramatic shift in style from that of the German to Pep Guardiola.
Indeed, while adopting Klopp's demanding gegenpress, Gotze was averaging two tackles per game. That figure has fallen to just 0.5 per game in a disrupted campaign this time out. 
In terms of where he would fit alongside the likes of Philippe Coutinho and Roberto Firmino, though, there will be reservations.
All three operate best from central positions, with all three at the peak of their powers when they have room to exploit.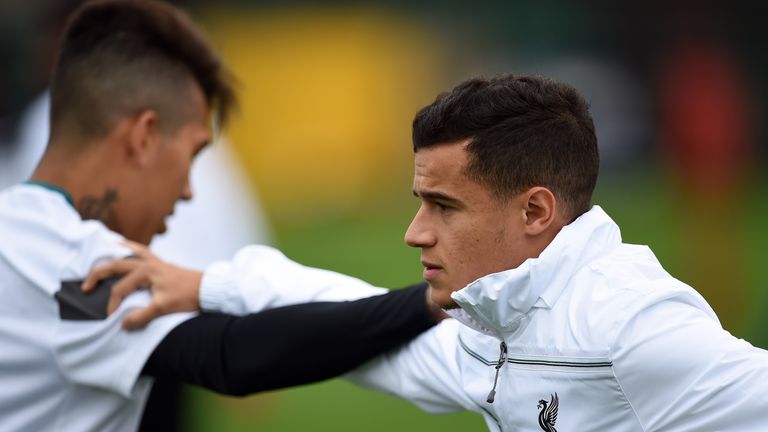 While the obvious solution would be to play the trio in a narrow, offensive triumvirate behind a lone striker, packing that area of the pitch could be detrimental - although if the three built up an understanding the results could also be spectacular.
While Gotze and indeed Firmino can also play in a false nine role - ironically made popular by the man that the former is struggling to impress - it's a dilemma Jurgen Klopp would no doubt love to try and solve.
Where Mario Gotze would fit into a Liverpool line-up may be unclear - but the 23-year old certainly fits his old manager's ideals.
All statistics courtesy of WhoScored.com, where you can find live in-game data as well as player and team ratings. You can follow scores, statistics, live player and team ratings with their free app.
Live Ford Saturday Night Football