Liverpool 3-0 Villarreal: Is this lift-off for Jurgen Klopp's team?
Last Updated: 07/05/16 12:08am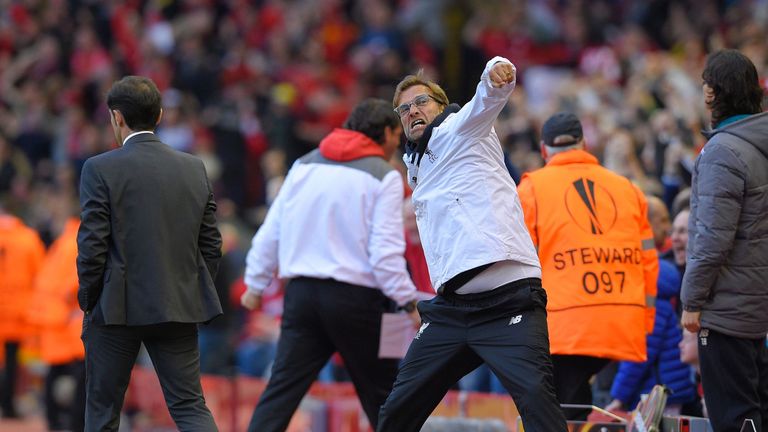 Jurgen Klopp's Liverpool produced a big performance against Villarreal on Thursday to reach the Europa League final. It's a win that could have an even bigger impact on the speed of the team's progression, writes Adam Bate...
Anyone thinking that Liverpool's dramatic 4-3 win over Borussia Dortmund in the previous round of the Europa League was a one-off didn't have to wait too long to witness a repeat. The Reds delivered one of what former captain Phil Thompson calls "those magical, mystical nights at Anfield" to see off Villarreal 3-0 on the night and book a trip to Basel for the final.
Villarreal might well be the fourth best team in what's surely Europe's strongest league, but the Spanish side's one-goal lead from the first leg never looked like being enough. Visiting captain Bruno decided to switch ends in order to stave off the prospect of Liverpool attacking the Kop in the second half but only brought forward the nightmare by 45 minutes.
Liverpool set upon their opponents. They finished with three goals but might have scored six, such was the tempo of their play. It was reminiscent of an age when English teams would unsettle opponents on home soil in European ties, disrupting their rhythm. It worked here. The Yellow Submarine sank without the trace.
The opener - a Bruno own goal - set the tone for the game, before Daniel Sturridge put Liverpool ahead in the tie by finishing past Alphonse Areola. Adam Lallana capped the night with a deftly-taken goal from close range. Two English scorers then, but this was a performance forged in Germany. This was a victory for Jurgen Klopp's style of play.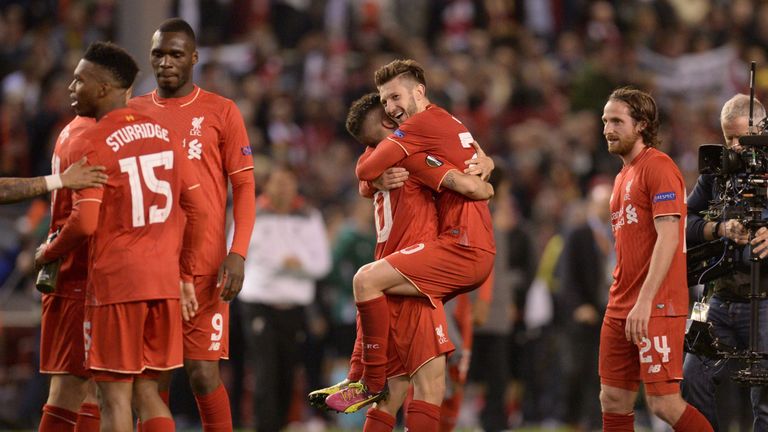 It's not been the easiest of introductions to life in English football for Klopp, with the man himself describing it as a "difficult season" for the club. Having arrived in the autumn without the benefit of a pre-season to get his ideas across, he's been unable to deliver anything like consistency in a congested campaign.
"In October, Liverpool changed their manager," he said earlier this week. "That's not the sign of a perfect situation. Something went wrong before then. After the change, we didn't change everything immediately, we developed. We still had problems with injuries. We played sometimes really good, sometimes not that good.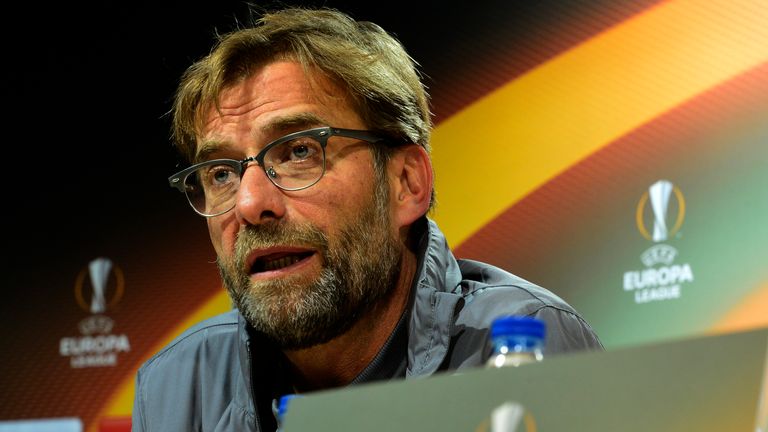 This team has built consistency step by step.
Jurgen Klopp
"But there were only two really bad games - Watford and Swansea. This team has built consistency step by step. This good shape and good moment we should use. These players gave me a lot of positive signs about their qualities and quality is always potential plus talent plus attitude. That is really good and this is a wonderful opportunity."
As they so often have in big games this season, Liverpool seized that opportunity. All over the pitch, there were strong performances. In defence, Dejan Lovren is a player looking confident and assured. In midfield, James Milner has long since won over the doubters - driving the team on once more and creating more chances (five) than anyone on the pitch.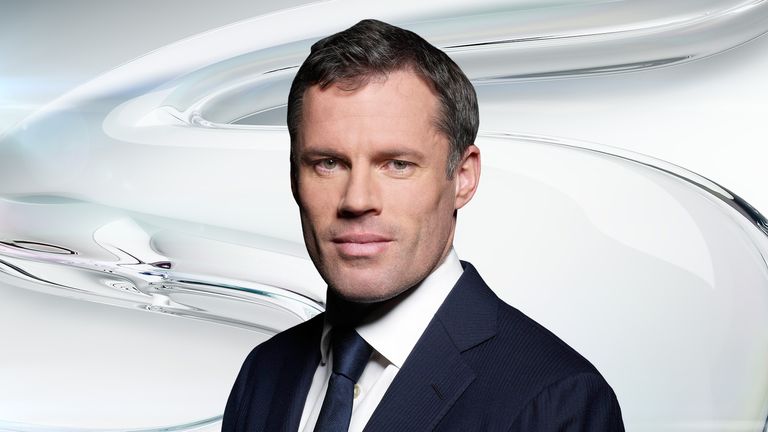 A special mention for Emre Can who was outstanding.
Jamie Carragher
Others produced moments of high quality too. Roberto Firmino's trickery stood out. He now has nine assists this season (only Milner with 14 has more) and was the architect for both second-half goals. But it was another former Bundesliga man who really impressed. "A special mention for Emre Can, who was outstanding," said Jamie Carragher.
The statistics bore that out. Not only did he make the most tackles and the most interceptions of any player on the night, but Can also produced the most passes. Unusually for a player in his position, he completed more dribbles than any Liverpool player too. It was a complete midfield performance.
Emre Can v Villarreal
| | Total | Liverpool rank |
| --- | --- | --- |
| Passing | 69 | 1st |
| Dribbling | 3 | 1st |
| Tackles | 4 | 1st |
| Interceptions | 4 | 1st |
Lucas Leiva has been a reliable player in that holding midfield role but the way that Can strode forward for the opening goal, leaving two men standing before forcing a pass through the lines to Nathaniel Clyne, highlighted what Liverpool miss without his presence. Daniel Sturridge didn't get the final touch to that one but soon got his goal after the break.
Sturridge has now scored four times in his last five games at Anfield and boasts one of the best minutes-per-goals records in the country. Although the suspicion persists that he is not the identikit Klopp forward, he showed a willingness to work on this occasion that was matched throughout the team. They trust Klopp's methods and are implementing them too.
Indeed, the sight of Liverpool hurrying and harrying Villarreal was quite something. In fact, they even took the plan to extreme levels late in the first half when Kolo Toure appeared to attempt a high press on goalkeeper Areola. When Liverpool's tempo is in harmony with a vocal Anfield crowd, there is little like it and Villarreal simply could not cope.
Emotions in the stands were high anyway as fans were treated to a live rendition of 'You'll Never Walk Alone' before kick-off in what was the first game at the ground since last month's Hillsborough inquests verdict. Klopp is in tune with this mood and perhaps that helped him to keep some perspective amid the disappointment of last week's stoppage-time defeat.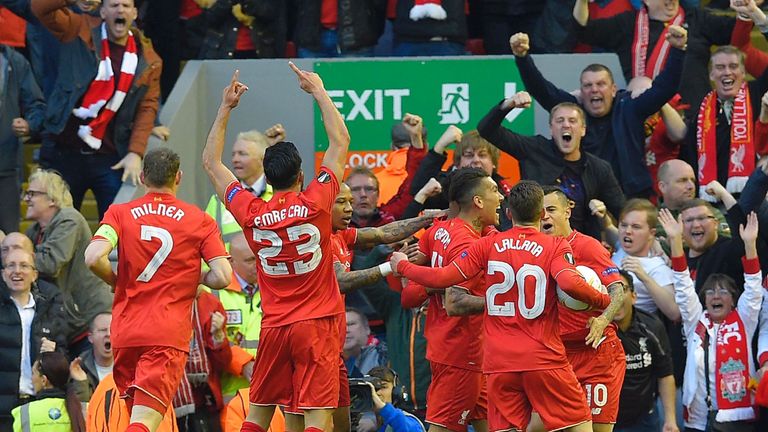 In his pre-match press conference when discussing Villarreal's first-leg winner, he said: "The only thing I thought in this moment was 'half-time'. Nothing happened. They have to come to Anfield. If we can create with our game a similar atmosphere as Dortmund, then it will be much more difficult for Villarreal than they imagine. It is a wonderful opportunity."
It's an opportunity they took and that in itself is becoming a habit. Liverpool have scored 17 goals in their last five games at Anfield and have reserved their better performances for the biggest games. But the biggest of the season is yet to come and what happens in Basel on May 18 could have huge ramifications for what comes next.
A Europa League final is a big occasion itself, of course. It's a chance for Liverpool, a club so synonymous with the European stage, to win their first continental trophy in over a decade. But more than that, it's an opportunity to claim the prize that comes with it - Champions League football next season.
That would put Klopp's rebuilding job well ahead of schedule and infuse this squad with added belief that the manager's methods work. The Liverpool supporters didn't have to wait long for another special Anfield night. But it's the thought of the special nights to come under the leadership of Jurgen Klopp that will really have those fans excited in the morning.