Shkodran Mustafi to Arsenal: The right defender at the right time?
By Adam Bate
Last Updated: 06/09/16 6:06am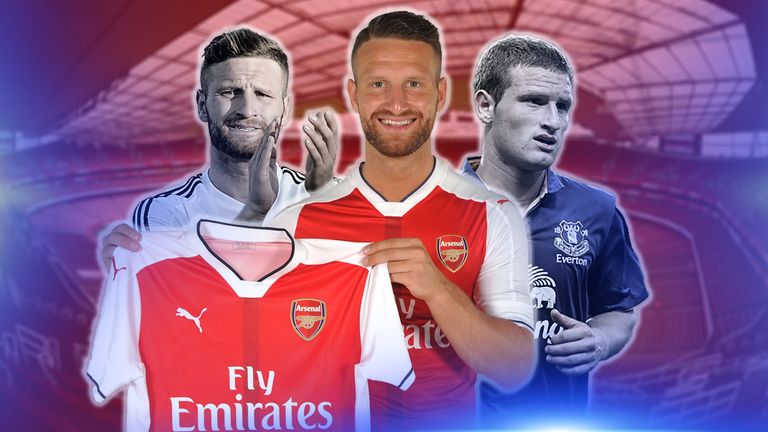 Shkodran Mustafi joined Arsenal in a £35m deal from Valencia in the final week of the transfer window. Adam Bate examines the story and the stats behind the Gunners' new defender and why he could be the right man to improve Arsene Wenger's team…
Jack Wilshere's transfer to Bournemouth was lauded by some as a brave move, a young man leaving the bubble of the club at which he'd grown up. But if travelling down the M3 is adventurous, consider the journey made by London Colney's latest arrival Shkodran Mustafi.
Born to Albanian parents, Mustafi left his Hesse home aged 14 to seek success with Hamburg. He then moved to Everton as a 17-year-old before his desire to push on took him to Serie A with Sampdoria and La Liga with Valencia. He joins Arsenal as a 24-year-old World Cup winner more than ready for the challenge of the Premier League.
Mustafi has come a long way since those early days at Everton. He'd turned down Borussia Dortmund despite having a meeting with Jurgen Klopp in 2009, opting instead for a move to Goodison Park having been spotted playing in a friendly game in Scotland. He made his solitary appearance for the club in a Europa League tie against BATE Borisov soon after.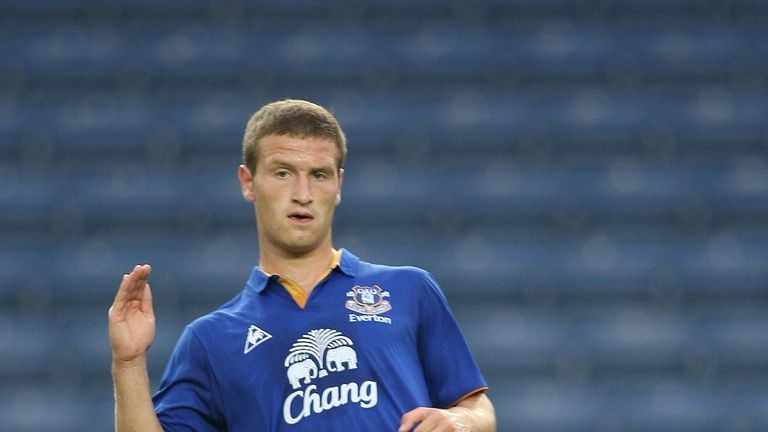 Most of Mustafi's work came under the eye of Alan Stubbs and Andy Holden in Everton's Under-21 side. "The main thing was that I grew up," he explained. "From a boy, I became a man." Speaking to Steve Round, the newly-appointed technical director at Aston Villa who was David Moyes' assistant at Everton, it's clear the potential was there.
"He was a great lad with an excellent attitude and lots of potential," Round tells Sky Sports. "He was one we felt would go on to play higher. His problem was that there were people in front of him and he wanted to go and play. When your contract runs out the compensation to go across borders to Europe is very low and he went to gain first-team experience."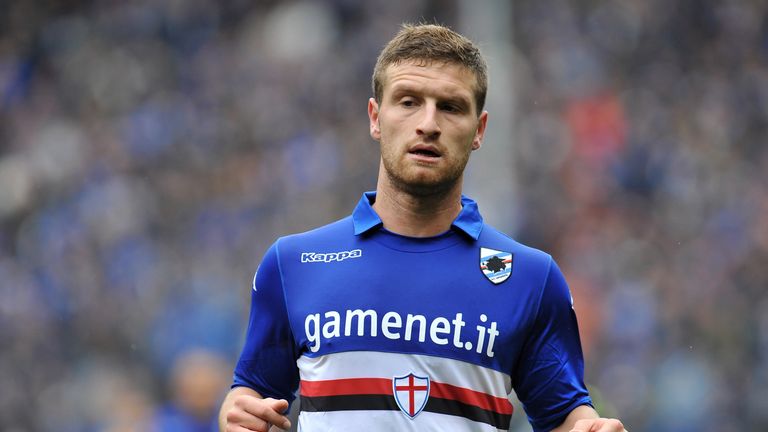 Experience, that quality identified by Arsene Wenger as essential in any new signing following Per Mertesacker's injury, is perhaps the word most pertinent when it comes to Mustafi. Certainly, his knowledge of the tactical intricacies of Serie A should stand him in good stead. He even played on the right of a back-three in Delio Rossi's Sampdoria side.
The big breakthrough came following Sinisa Mihajlovic's appointment and he earned a surprise call-up to Jogi Low's Germany squad for the 2014 World Cup. Despite enduring a mixed reaction from the German media - 'Shkodran who?' - Mustafi featured three times at the tournament, starting in the last-16 tie against Algeria, and finished up with a World Cup winners' medal.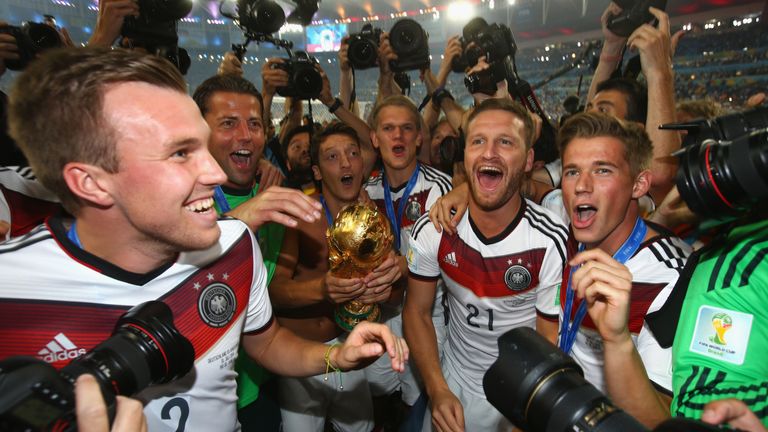 A move to Valencia that summer continued his education. "I like the intensity and skill of La Liga," said Mustafi. "It's the perfect mix between the frenzied pace of the Premier League and the methodical style of the Italian Serie A." After initially forging a good partnership with Nicolas Otamendi, he improved again under difficult circumstances in 2015/16.
Mustafi's stats
| | Clearances | Interceptions | Blocked shots |
| --- | --- | --- | --- |
| Sampdoria in 2013/14 | 233 | 99 | 22 |
| Serie A Ranking | 6th | 3rd | 15th |
| Valencia in 2014/15 | 224 | 95 | 17 |
| La Liga Ranking | 3rd | 15th | 20th |
| Valencia in 2015/16 | 160 | 133 | 22 |
| La Liga Ranking | 8th | 2nd | 3rd |
Last season's stats are particularly impressive given Valencia's struggles and point to a pure defender who plays on the front foot. He was in the top 10 for interceptions and clearances, just as he'd been in his final year in Italy, and will be expected to mirror Laurent Koscielny's work rather than provide a Mertesacker-like foil. Now he can refine his game in England.
"I've tried really to take some of the style of the different countries," he says. "Right now I'd say that I'm quite an aggressive player. I go into everything, that's what I learnt in England. But on the other side, I'm quite tactical. I try to read the game, like you do in Italy. With the ball, I try to play out and enjoy having the ball, not just giving it away as soon as you get it."
The £35m fee is considerable. But it might just be money well spent. Mustafi has the quality to be a significant upgrade on Gabriel Paulista and with Mertesacker turning 32 this month, there's a vacancy to be filled. Wenger will be confident he can fill it. Mustafi should fit in well at Arsenal. But then this is a man who's already shown he can fit in anywhere.
Watch Sky Sports' derby day extravaganza on Sep 10 - Man Utd v Man City and Celtic v Rangers - as part of our three months half price offer.