Who is Reiss Nelson? Rising Arsenal star profiled after fine pre-season
By Peter Smith
Last Updated: 29/07/17 6:48pm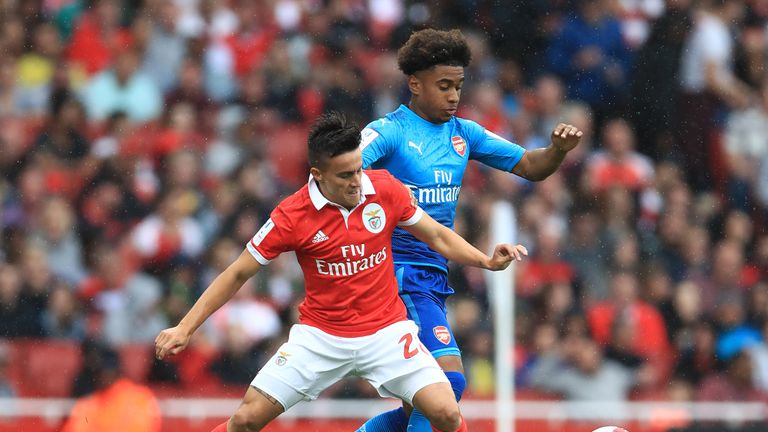 He may be just 17 years old but Reiss Nelson has been one of the standout performers for Arsenal in their pre-season games this summer.
The England youth international started Saturday's Emirates Cup 5-2 win over Benfica after impressing on the club's tour of Australia and China and showed the home fans why he is rated as one of the Gunners' most exciting prospects by setting up Olivier Giroud's goal.
Here, we take a closer look at the young Londoner pushing for first-team opportunities at Arsenal…
Reiss Nelson - Factfile
Age: 17
Position: Attacking midfielder
Nationality: English
International: England U18s
Rise through the ranks
Nelson was born on December 10, 1999 in Elephant and Castle, south London, and joined the Arsenal academy as a nine-year-old.
With a combination of pace and skill, Nelson impressed his youth coaches and was regularly moved up above his age group. That approach saw him playing with players up to five years older than him on occasion last season, when he spent time with the Gunners' U21 squad.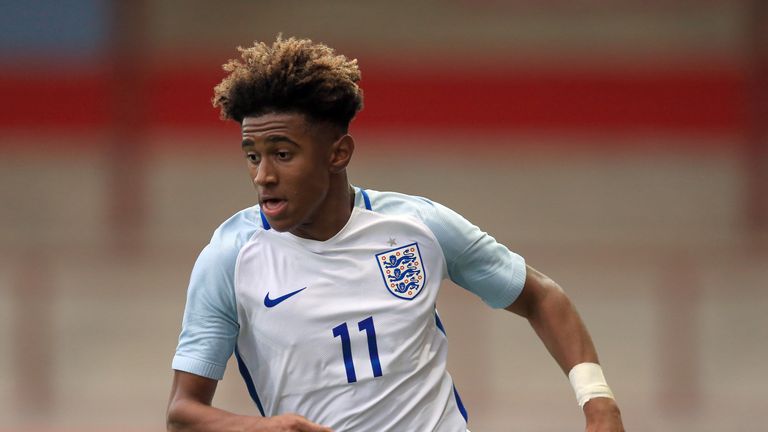 Nelson took the step up in his stride, playing 35 times for the Arsenal youth teams, and nine times for the U21s in 2016/17. He scored seven times in all competitions and featured for the north London side in both the FA Youth Cup and UEFA Youth League.
His performances in the Arsenal academy have also been rewarded with international recognition - Nelson is now a fixture of the England U18 side after starring for the U16s at the 2016 European Championships - and the Gunners handed him a professional contract in December 2016.
Style
Nelson has made his mark this summer playing as a right wing-back in the 3-4-3 formation Arsenal adopted towards the end of last season but his role for the youth team is more advanced, taking up any of the attacking roles across the frontline.
Indeed, that is where Wenger says he sees Nelson playing for the senior team in the future. "He's a more offensive player, more a guy who can play as one of the three strikers or as an offensive midfielder," Wenger told Arsenal Player ahead of the Emirates Cup, before explaining he hoped Nelson's stint at right wing-back would improve his understanding of his defensive responsibilities.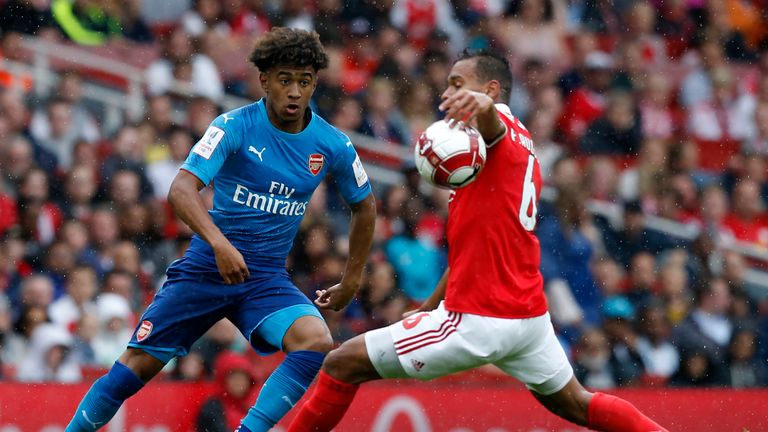 Regardless of where Nelson picks the ball up on the pitch, though, his first instinct is often to run at - and take on - his opposite number. He did this to great success against Benfica, giving left-back Eliseu problems throughout the contest.
"As strikers or creative players, you tend to have two kinds of players. Some who are good at running with the ball, and some who are good at running off the ball," explained Wenger. "[Nelson] is more a player who likes the ball to his feet and provokes opponents by passing them."
Encouragingly, Nelson has shown this summer he can provide an end product to his darting dribbles, too. His cut back and clipped left-foot cross for Giroud's goal on Saturday was a perfect example, but his crossing and clever passing throughout the afternoon suggested Nelson has the composure in the final third to create chances.
With his rapid pace, Nelson also offered Arsenal an outlet when they looked to counter-attack Benfica. Perhaps a role from the bench beckons this season, when the Gunners are looking to stretch the game or struggling to get up the field?
What they say
Arsene Wenger, after Nelson's man of the match performance against Sydney earlier this month: "Since I've been in the game I've understood that you either have that [confidence] at 17 years of age or you don't. Some of the players I've had in my career have turned 18 and it seems natural for them to be on the pitch. They just think 'let's play', and Reiss behaves like that."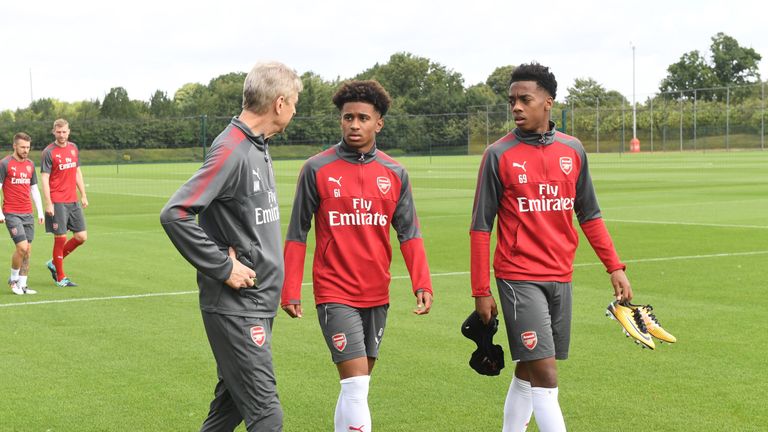 The manager later added that Nelson, along with fellow young gun Joe Willock, had shown he was "very, very close" to the first team.
What he says
Reiss Nelson on how Mesut Ozil has helped him during his step-up into the first-team. "Mesut's been talking to me and really helping me through the games. After the first game he seemed impressed and he couldn't tell how old I was. When I told him he was really surprised.
"From there, he has just been telling me loads of stuff that I need to be doing - how to behave on and off the pitch. It's crazy to be getting advice from one of the best players in the world."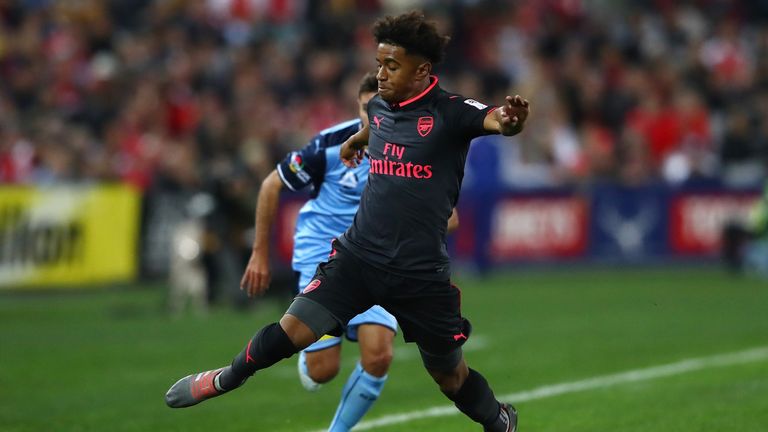 Nelson also says he's paying little attention to the hype surrounding his performances this summer, preferring to focus on the hard work he's having to do to perform with the senior side.
"I've got a group chat with my friends, and they were telling me I was blowing up on Twitter. I don't really look into those things, though. I just look ahead to the next match. I just want to keep going and not look too far ahead. I want to keep doing what I'm doing and, if I do get the opportunity to play for the first team I will give everything."