Where are the Invincibles now?
In a run stretching the 2003/04 Premier League season and beyond, Arsenal famously went 49 games unbeaten in the English top flight. Arsene Wenger had assembled a team, and squad, of strength, skill and speed to rewrite the record books. But where are they now…?
Last Updated: 20/10/14 9:35pm
ARSENAL'S 2003/04 XI (Based on Premier League starts)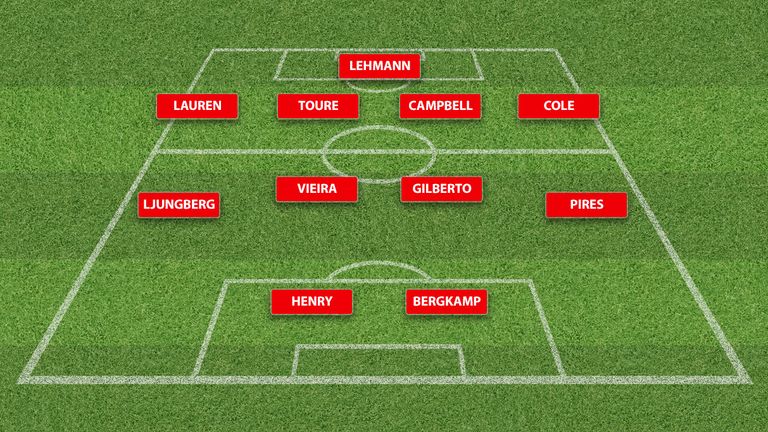 JENS LEHMANN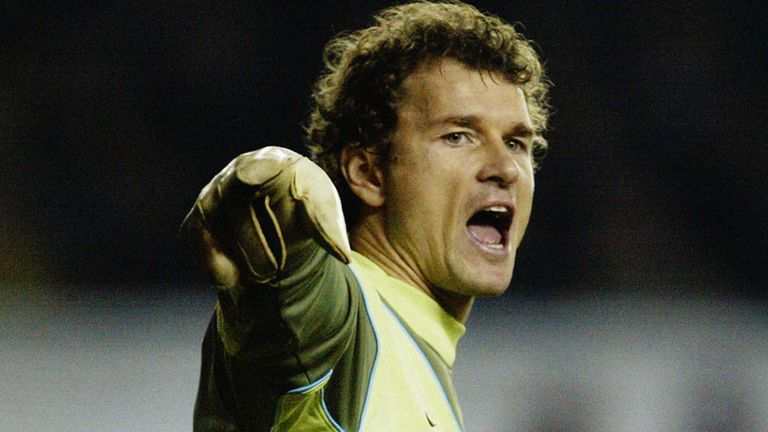 Current Age: 44
Position: Goalkeeper
2003/04 League Starts: 38
Nationality: German
Twitter: @jenslehmann
Where Are They Now? After leaving Arsenal in 2008 for Stuttgart, Lehmann returned to London on a short-term basis in 2011. He played one game, a 3-1 win at Blackpool, in what would be the final competitive appearance of his career. Lehmann can now be found working as a television pundit in Germany.
ASHLEY COLE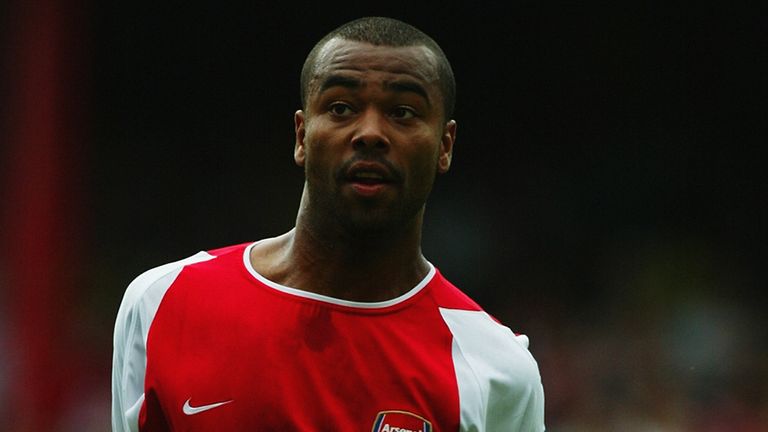 Current Age: 33
Position: Left-back
2003/04 League Starts: 32
Nationality: English
Twitter: @TheRealAC3
Where Are They Now? Cole controversially left Arsenal for London rivals Chelsea in 2006 but went on to win another league title as well as four FA Cups, a League Cup, the UEFA Champions League and the Europa League. When his contracted ended at Stamford Bridge this summer, he moved to Roma and is competing for the Serie A title.
SOL CAMPBELL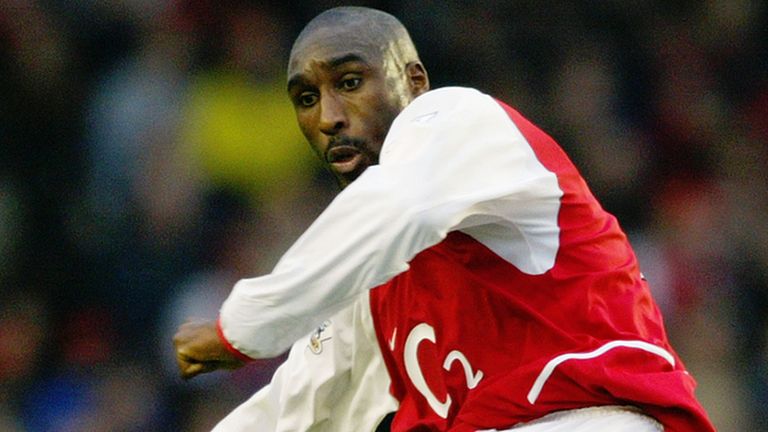 Current Age: 40
Position: Centre-back
2003/04 League Starts: 35
Nationality: English
Twitter: @SolManOfficial
Where Are They Now? Having departed Arsenal in 2006 for Portsmouth, where he won the 2008 FA Cup, Campbell made a notorious, solitary appearance for Notts County before returning to Arsenal in January 2010. He played 14 more games for Wenger's team prior to joining Newcastle United in 2010/11 for what would be the last campaign of his playing career. Campbell is now considering entering politics with the Conservative party.
KOLO TOURE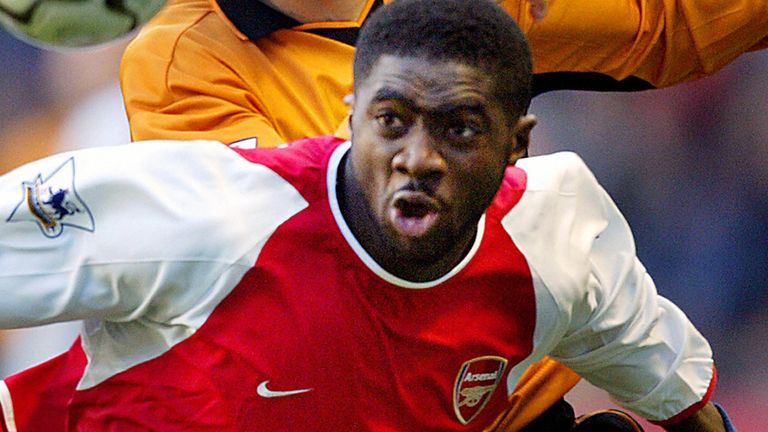 Current Age: 33
Position: Centre-back
2003/04 League Starts: 36
Nationality: Ivorian
Where Are They Now? Toure is one of the many players to have left Arsenal for the Manchester City revolution, making his move in 2009. The African then joined Liverpool at the beginning of last season but has had to make do with a fringe role, particularly after more than a couple of own goals and defensive clangers.
LAUREN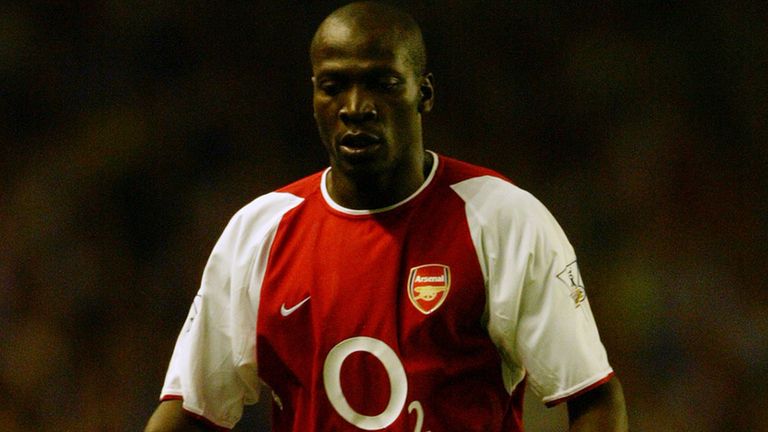 Current Age: 37
Position: Right-back
2003/04 League Starts: 30
Nationality: Cameroonian
Where Are They Now? Wenger surprisingly named Lauren as his best signing at Arsenal as recently as September in a reflection of the defender's value to the Invincibles. Converted from a right winger by Wenger, Lauren signed for Portsmouth in 2006, like Campbell, and also won the FA Cup. He ended his career with Spanish club Cordoba and now makes appearances as a TV pundit, including on Sky Sports' Revista de la Liga.
ROBERT PIRES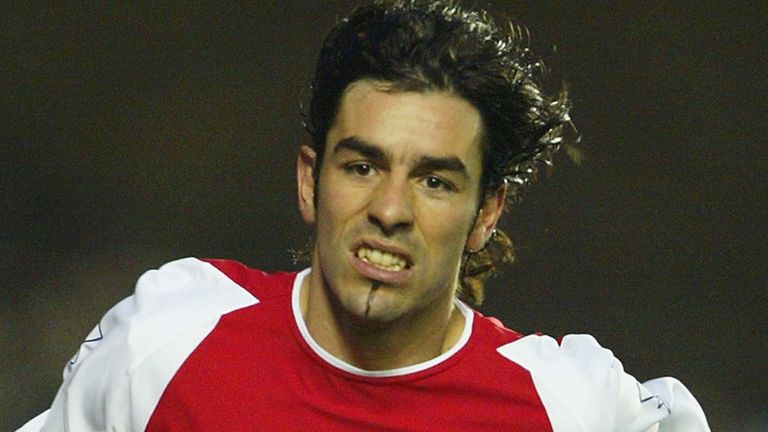 Current Age: 40
Position: Left Midfield
2003/04 League Starts: 33
Nationality: French
Twitter: @piresrobert7
Where Are They Now? Pires was one of Arsenal's superstars of the new Millennium after signing in 2000. He would later leave in 2006 for Villarreal and went on to face Arsenal with the Spanish club in the Champions League in 2009. Pires returned to England with Aston Villa for the 2010/11 season and is now a star attraction of the inaugural Indian Super League as a marquee player with FC Goa.
PATRICK VIEIRA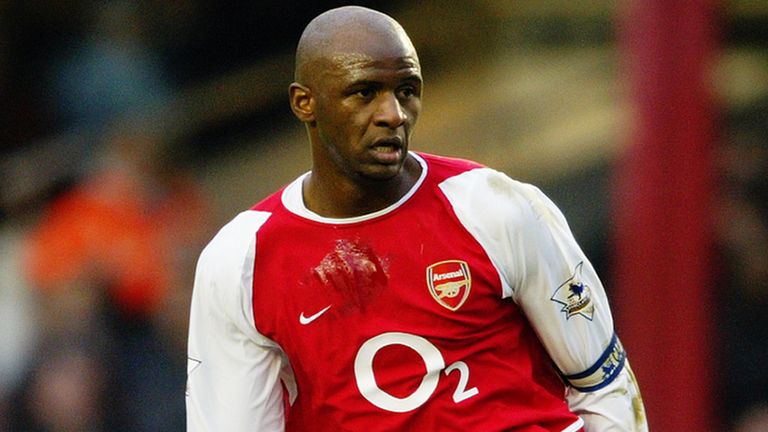 Current Age: 38
Position: Central Midfield
2003/04 League Starts: 29
Nationality: French
Twitter: @OfficialVieira
Where Are They Now? The captain of the Invincibles left Arsenal in 2005 for Juventus, where he won Serie A – although the title was later revoked due to the Italian match-fixing scandal. During his season at Juventus, Vieira played against Arsenal and lost the tie in the Champions League quarter-finals. He moved to Inter Milan after Juventus were relegated as punishment for the match-fixing scandal before ending his career with Manchester City in 2011. Vieira is now head of City's Elite Development Squad.
GILBERTO SILVA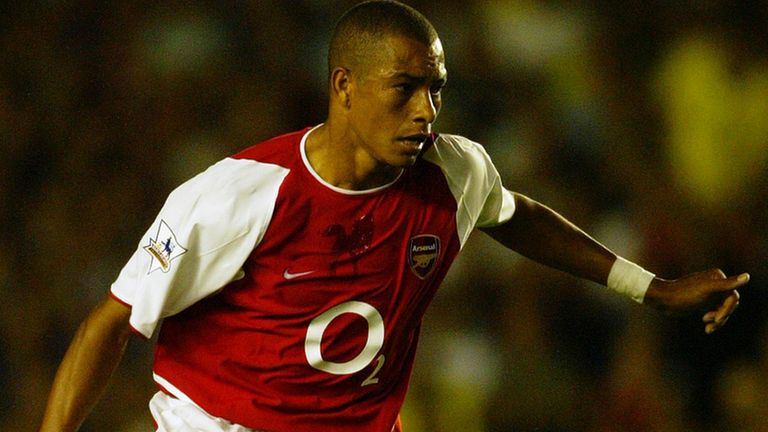 Current Age: 38
Position: Central Midfield
2003/04 League Starts: 29
Nationality: Brazilian
Where Are They Now? Perhaps an unsung hero of the Invincibles, Silva left Arsenal in 2008 after winning the Premier League and two FA Cups during his six years at the club. The 2002 World Cup winner went on to make more than 70 appearances for Panathinaikos before returning to his native Brazil with Gremio in 2011. Gilberto, who was training back at Arsenal in January 2014, was most recently at his boyhood club, America Mineiro, who he helped win the prestigious 2013 Copa Libertadores.
FREDDIE LJUNGBERG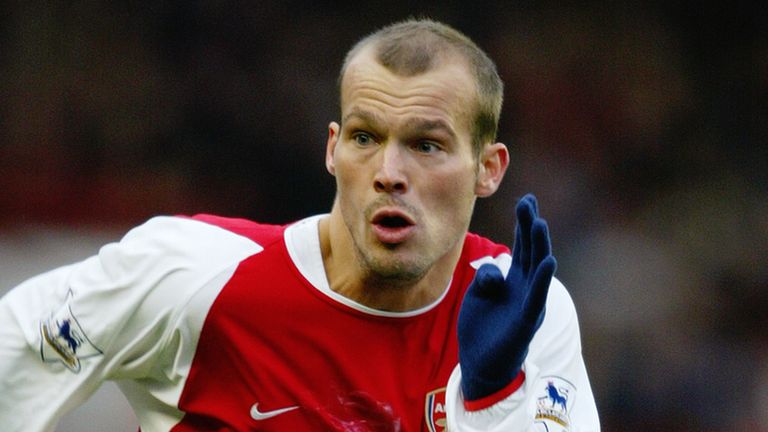 Current Age: 37
Position: Right Midfield
2003/04 League Starts: 27
Nationality: Swedish
Twitter: @freddie
Where Are They Now? After departing Arsenal for a season at West Ham United in 2007, Ljungberg went off the radar and would go on to spells at Seattle Sounders and Chicago Fire before returning to Europe with a short stint at Celtic in 2011. Japanese club Shimizu S-Pulse would be the Swede's next port of call and now he is, like Pires, in the Indian Super League on the books of Mumbai City, managed by Peter Reid, although an injury ruled him out of the start of the season.
THIERRY HENRY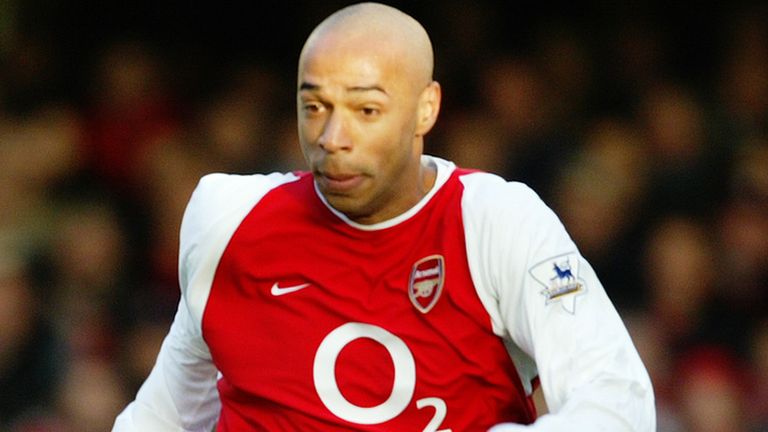 Current Age: 37
Position: Striker
2003/04 League Starts: 37
Nationality: French
Twitter: @ThierryHenry
Where Are They Now? Arsenal's all-time record goalscorer left the club in 2007 when he signed for Barcelona. Henry could not quite replicate his individual brilliance in Spain but he was a part of the Barcelona squad who completed the Treble in 2009. A move to the MLS with New York Red Bulls followed in 2010 before a nostalgic loan return to Arsenal in 2012. It has been speculated that Sunday will see Henry playing his final home game for the Red Bulls and, despite his age, he has been linked with a return to France with former club Monaco or Paris Saint Germain.
DENNIS BERGKAMP
Current Age: 45
Position: Striker
2003/04 League Starts: 21
Nationality: Dutch
Where Are They Now? Like Henry, Bergkamp has been honoured for his contributions to Arsenal with a statue outside Emirates Stadium. The Dutchman's final involvement for the club was their Champions League final defeat by Barcelona in 2006, when he remained an unused substitute, but that should not overshadow more than a decade's wonderful service. Bergkamp is now at boyhood club Ajax and making a successful job of the role of assistant manager to Frank de Boer.
BEST OF THE REST
EDU: Seventeen league appearances as a substitute in 2003/04, more than any other Arsenal player, before leaving in 2005. Now a member of former club Corinthians' hierarchy. 
RAY PARLOUR: Made 25 league appearances, including substitutions, in 2003/04 in his final season at Arsenal. Now a media pundit making regular appearances on Sky Sports.
SYLVAIN WILTORD: Scored three goals in the 2003/04 league but made only a total of eight starts in his final season at Arsenal. Now an ambassador for the French version of FootGolf. 
JOSE ANTONIO REYES: Netted two goals in 13 league appearances in 2003/04, having joined in the January. Now still playing with Sevilla in Spain but has yet to score this season. 
PASCAL CYGAN: Ten starts in the 2003/04 season for a centre-back who developed a slight cult following. Retired in 2011 at the age of 37.
GAEL CLICHY: Yet another of the Invincibles who can now list Manchester City on his C.V. Twelve league appearances in the 2003/04 season, with seven of those games coming as starts.