Sarah Winterburn
Comment and Analysis
Nacho Monreal and Calum Chambers caught out against Swansea as Arsene Wenger fails to address Arsenal issues
After their Anderlecht collapse, Arsenal surrendered a lead once more as they lost 2-1 at Swansea on Sunday. Sarah Winterburn wonders why Arsene Wenger has failed to address the team's defensive problems...
Last Updated: 10/11/14 9:25am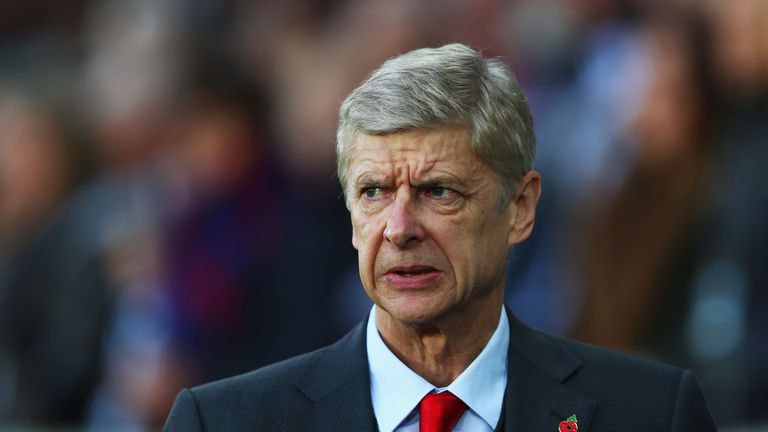 'Can we sub you for a bowl of actual nachos?' was one of the questions prompted by an #askMonreal Twitter takeover poorly timed for two days after the Gunners contrived to throw away a 3-0 lead against Anderlecht.
An excellent question, yes, but it would seem rather more pertinent to #askWenger what on earth Nacho Monreal was doing at centre-back in the first place against Wilfried Bony and then substitute Bafetimbi Gomis as the Gunners lost at Swansea on Sunday.
That question has two sub-sections - the first an oft-asked and never-adequately-answered question about why Arsene Wenger would think it is acceptable to start the season with only two senior specialist centre-halves.
Any hope Arsenal had of mounting a title challenge this season appeared to hinge upon the recruitment of an additional centre-back. But the arrival of a Daniel Agger, a Ron Vlaar or indeed anyone to supplement their defensive numbers never came.
The other sub-section is a more pertinent question about this challenge, this week. There has been plenty of evidence (the 3-3 v Anderlecht, the 2-2 v Hull) that Monreal is no centre-back and yet Wenger persisted with the Spaniard against a team with height and physicality up front.
Swansea had not scored from a header this season in the Premier League before Sunday; they had not played against Monreal in the Premier League before Sunday.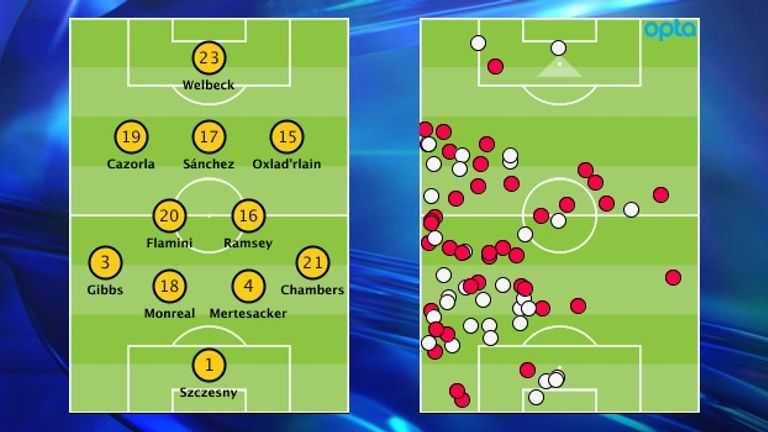 Monreal did not win a single aerial challenge against Swansea - the last one he lost cost Arsenal a point - but it seems ridiculous to blame the left-back playing at centre-back thanks to a series of poor decisions from his manager.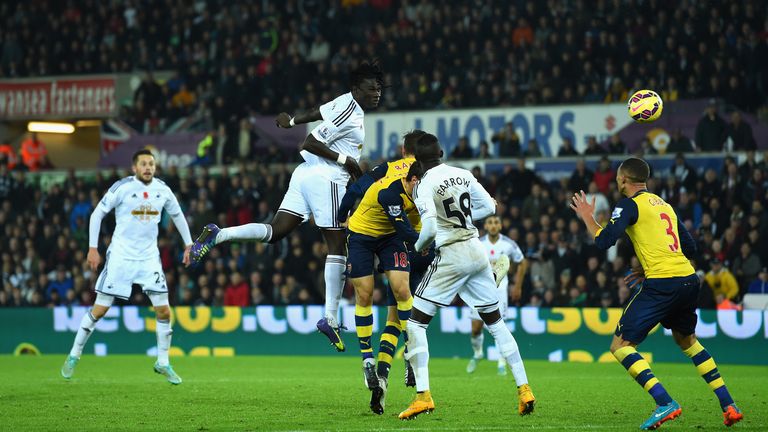 Compounding the situation was the absolute roasting given to Calum Chambers by Swansea winger Jefferson Montero, who made him look like a lumbering centre-half playing out of position.
Actually, make that a 'tall, lumbering centre-half playing out of position' who really should have been standing alongside Per Mertesacker, given his height and thus not giving Swansea such an easy target to exploit.
Moreover, Hector Bellerin - the man who has taken Theo Walcott's club 40m sprint record - was sat on the bench rather than matching Montero stride for stride. A line-up that made little sense when it emerged at 3pm, made even less sense at 5.37pm when Montero got past Chambers again and Monreal was beaten in the air once again.
As always, there were things to admire about Arsenal and their goal was a stunning demonstration of counter-attacking football finished by the irresistible Alexis Sanchez. But what must he be thinking when all their attacking verve is forgotten in yet another discussion about their manager's negligence both this summer and this week? What a waste.
A version of this article originally appeared on Football365