Arsenal show mental strength to beat QPR at Loftus Road but can they handle the bigger tests that lie ahead?
Last Updated: 05/03/15 6:16am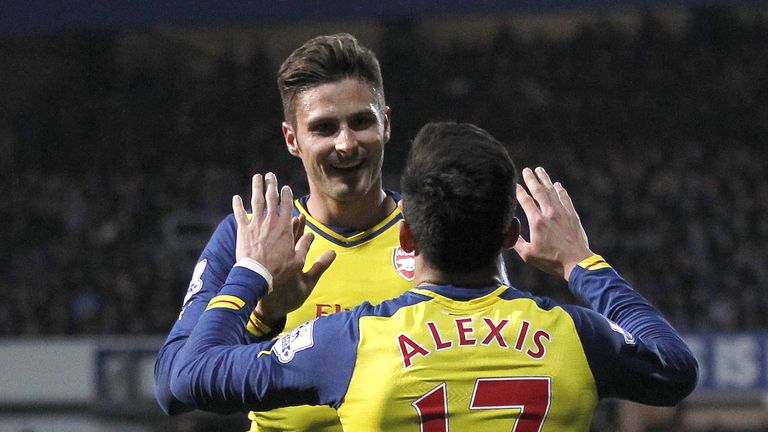 Arsenal won 2-1 at Queens Park Rangers on Wednesday night thanks to goals from Olivier Giroud and Alexis Sanchez. Adam Bate was at Loftus Road for Sky Sports to see a performance that was a testament to the mental strength of Arsene Wenger's side…
Arsenal began Wednesday evening in third spot but in the knowledge that the four teams below them were all still within striking distance. Thanks to a hard-fought 2-1 victory over Queens Park Rangers they remain among that top three and Arsene Wenger is certain to be encouraged by his team's resilience.
A weekend win over Everton had ensured time for introspection following the shattering 3-1 defeat to Monaco last week had been kept to a minimum but answers were still required one week on. The claustrophobic confines of Loftus Road and a QPR team in the midst of a relegation battle never looked likely to be straightforward but it's a test that the Gunners were able to overcome.
Battle for Gabriel
Quite what Premier League newcomer Gabriel must have made of it is unclear as the centre-back was treated to the Bobby Zamora experience. The home side pelted balls in the direction of their target man, perhaps sensing a weakness in the heart of Arsenal's defence as the Brazilian was paired alongside Per Mertesacker for the first time.
Zamora certainly had his moments against Gabriel, pushing him aside more than once as Arsenal were forced to devote much of their concentration to contesting the second balls. But it would be wrong to characterise the defender's exit due to a hamstring injury towards the end of the first half as an admission of defeat in his tussle.
Gabriel won possession more times than any other Arsenal player in the opening 45 minutes, nipping ahead of Zamora when he could, and his tally of 12 clearances remained a game-high for well over half an hour after he'd departed. It was typical of the resilience Arsenal showed – even when QPR's pressing made it virtually impossible to play through midfield in that opening half hour.
Fight to play
"We needed not only to fight but to fight to play," said Wenger in his post-match press conference. "We were nervous in the first half. They put a shift in that they paid a price for certainly in the second half. They stopped us playing balls through the pitch. Sandro played a big part in that and, of course, when he went off after an hour it became a little easier for us to control that."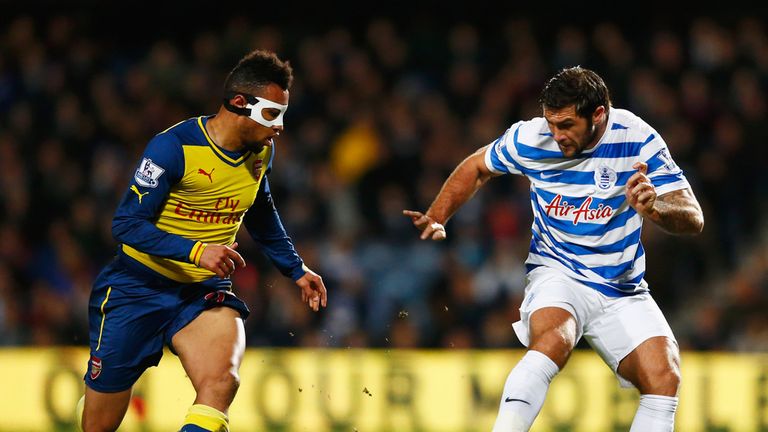 Such was the domination of Chris Ramsey's team that after 35 minutes it was midfield bully Karl Henry who'd completed the most passes in the game - more than any of Arsenal's plethora of playmakers. That Santi Cazorla had made more successful passes than QPR's top two passers by full time was indicative of how the game turned. As QPR tired, Arsenal were able to impose themselves. 
Top speed
Kieran Gibbs was the fastest man on the pitch, clocked at 33.74 km/h [Source: TRACAB]
The relentless running of Hector Bellerin and Kieran Gibbs (the fastest man on the pitch having been clocked at 33.74km/h) tested the home side down the flanks and following the departure of Sandro in midfield, Arsenal's players were not closed down quite so quickly in the middle. By the full-time whistle, Mesut Ozil had fashioned as many chances (five) as the entire QPR team put together.
Gutsy Giroud
It still needed someone to find the breakthrough and for the second time in four days that man was Olivier Giroud. The French forward had been much criticised following his missed chances against Monaco last week and speculation continues regarding his suitability for the task but it's a testament to his character that he is able to produce decisive goals against that backdrop.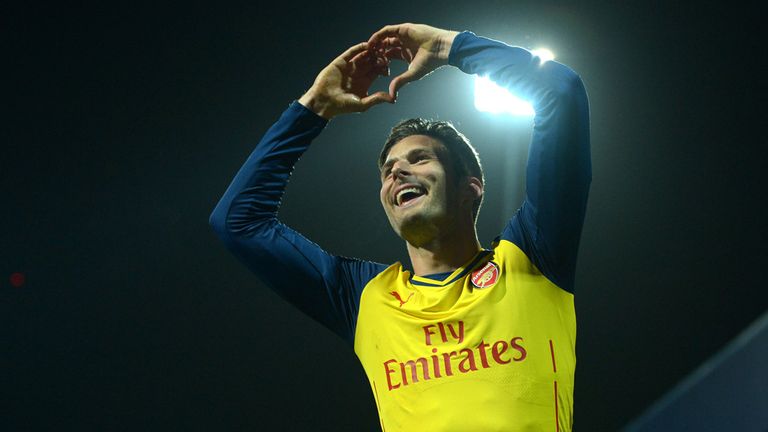 Sprint king
Olivier Giroud made 78 high-intensity runs v QPR - the most of any player on the pitch [Source: TRACAB]
"He's strong mentally, Olivier," said Wenger. "He can take some criticism mentally and respond. He's shown that." With 78 sprints on the night, more than anyone else on the pitch, Giroud worked tirelessly for his opportunity and took it when it came – sweeping the ball beyond Robert Green after Gibbs' blocked shot fell kindly for him.
Sanchez scores
That goal forced QPR to chase things a little more and once Sanchez was left free to run at young full-back Darnell Furlong it felt like only a matter of time before there would be further punishment. Sanchez finally doubled the lead by beating Green at his near post from close range after twisting and turning to elude his marker. It was his first goal in eight games.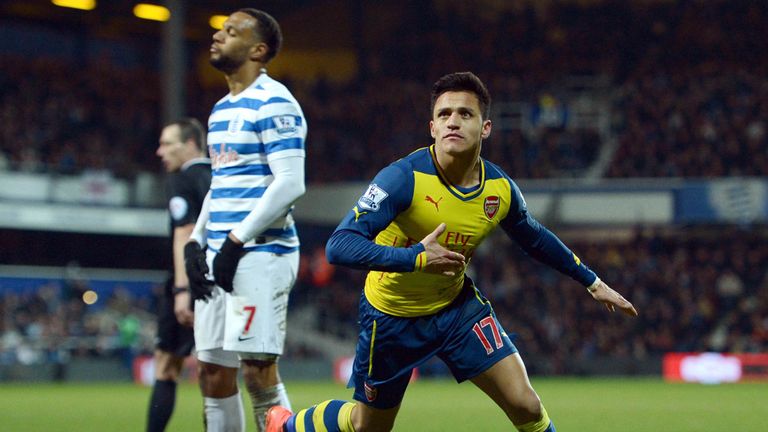 "It's good because when you don't score for seven or eight games it is on your mind even if you say it's not," said Wenger. "He never gives up." That was particularly true given that he might have been affected by wasting a one-on-one chance shortly before his goal. "After that, the fact that he can still score shows he has the mental strength to respond," added his manager.
Test of character
Charlie Austin's fiercely-struck shot inside the final 10 minutes made for an awkward finish with Steven Caulker playing up front in the dying minutes in search of an equaliser. But once the game was over, Wenger is likely to regard the experience all the more rewarding for having come through such an examination.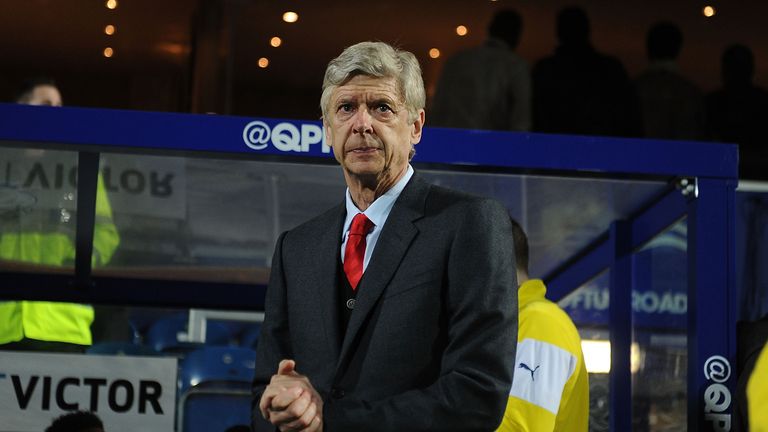 "We were all down after the Monaco game and we responded well against Everton and again tonight," said Wenger. The away support certainly enjoyed themselves, tormenting their hosts with the chants of "we'll never play you again" as the clock ran down. However, it's a team they're destined to meet again and again that will be occupying the Arsenal manager's thoughts now.
Monday means a visit to Manchester United for an FA Cup quarter-final against an opponent they've beaten just once in 15 meetings. With a second leg in Monaco to come too, there are clearly bigger tests of character ahead. But at least Wednesday's battling win over QPR offered some evidence that Arsenal possess the strength of purpose needed to face those challenges head on.