We look at how Tottenham's seven high-profile signings of 2013 have fared at White Hart Lane.
"Spurs have sold Elvis and bought the Beatles." – Former Tottenham forward Garth Crooks, August 2013
In the summer of 2013 and to much fanfare, Tottenham embarked on a spending spree that saw the club break their transfer record on three occasions prior to the world record departure of Gareth Bale to Real Madrid.
Spurs chairman Daniel Levy turned to technical director Franco Baldini to use his much-vaunted contacts book and bolster Andre Villas-Boas' squad in anticipation of Bale's £85.3m exit to Spain.
It looked like the ideal summer of recruitment to replace the world-class talent heading for the Bernabeu - we take a look at how they have all fared during their time at White Hart Lane…
Paulinho (Apps: 67 Goals: 10)
He said: "It's a huge pleasure for my career to be at a club as big as Tottenham. I know it will be a huge challenge but I think I can help all my colleagues to succeed and give a lot of happiness to the supporters."
Villas-Boas said: "He is that type of midfielder – an all-rounder with a smell for goal – and I think we will see him score this season for Tottenham."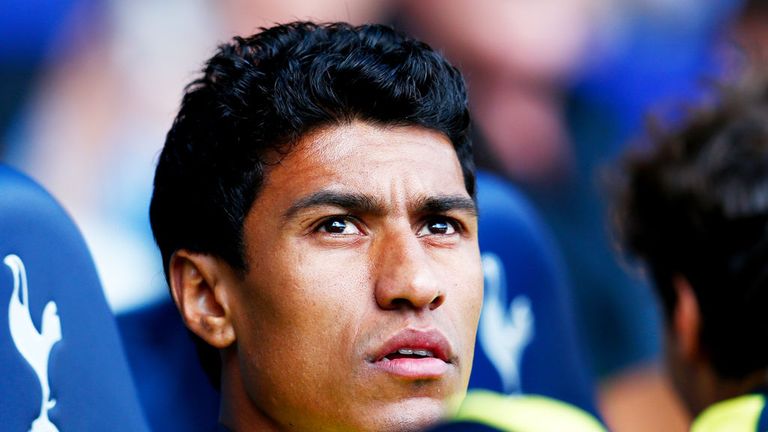 What happened next?
Despite being dubbed 'the Brazilian Frank Lampard' and playing a key role in Brazil's Confederations Cup win in the summer of 2013, Paulinho failed to impress. He was the first through the door and, as it turned out, the first out.
Three goals in his first eight appearances, including an impressive backheeled winner in the last minute at Cardiff, seemed to serve notice of his abilities but Paulinho was sent off in the 5-0 home defeat to Liverpool that saw Villas-Boas sacked and never really recovered.
His style never seemed to fit the pressing needs of Mauricio Pochettino and he would start just 14 of Tottenham's 57 games last season. That Daniel Levy was able to pull in a fee of almost £10m when the midfielder joined Chinese club Guangzhou Evergrande last month was regarded as a lucky break.
Nacer Chadli (Apps: 79 Goals: 18)
He said: "Tottenham Hotspur was the best choice for me and the best club, a club I can fit in to. I'm just getting better and better in front of goal and trying to improve myself. I hope I can make it here in the Premier League, I'm confident."
Villas-Boas said: "Chadli's a player we've been following for quite some time. He's a player who is extremely versatile and can play in several positions up front. He played with tremendous success on the left for Twente as a winger and as an attacker for Belgium."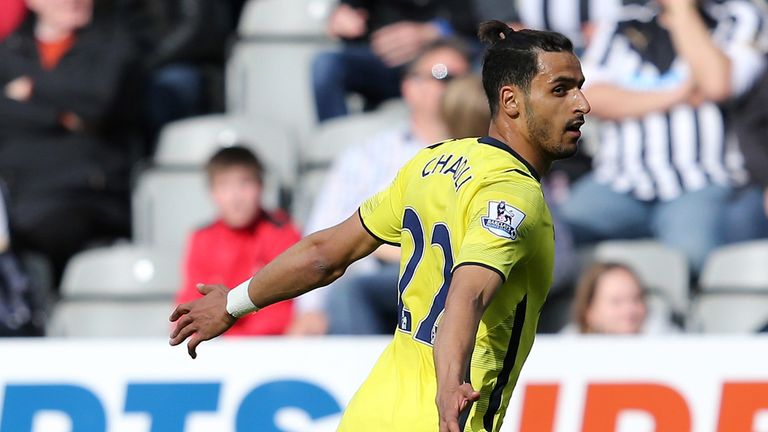 What happened next?
The cheapest arrival at £7m has gone on to be a key man in the Spurs team under Pochettino despite initially struggling to command a regular starting spot.
The Belgian international arrived from FC Twente with a reputation as a goalscoring attacking midfielder and lived up to that billing in his second season following a first campaign that saw him initially struggle with the pace of the Premier League.
Tall, strong and with a powerful shot Chadli always looked made for English football and grabbed 11 goals and five assists in the Premier League last season - only Harry Kane was involved in more goals for Tottenham.
Roberto Soldado (Apps: 76  Goals: 16)
He said: "I have tried to score (20 goals a season) and every time I have done it. My objective is to score more than 20 goals. With the help of my team-mates I can do it."
Villas-Boas said: "Of course [he can score 20 goals this season], I think so. His career speaks for [itself]. He is really adding to our game because he brings that life and spark into our game. When he receives the ball in space he has one objective which is to beat the man."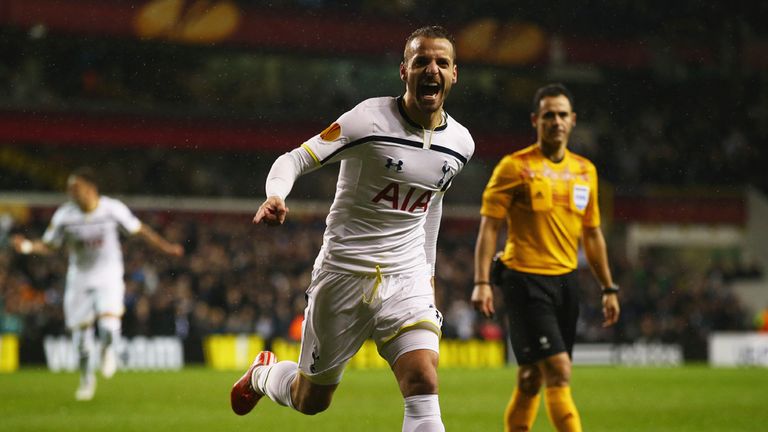 What happened next?
Soldado had trailed only Lionel Messi, Cristiano Ronaldo and Radamel Falcao in La Liga's scoring stakes over the previous two seasons so when Spurs broke their transfer record they looked to be buying guaranteed goals, albeit in a deal worth £26m.
Soldado duly bagged four goals in his opening three games, including winners from the penalty spot on his first two Premier League appearances, but five goals in 50 league games since tells the tale of a career in decline.
While Spurs never seem to have played to his strengths, the striker now looks shorn of confidence in front of goal. It's certainly not through a lack of effort or support that Soldado has failed to fire. It simply seems like a case of the wrong man in the wrong place at the wrong time.
Etienne Capoue (Apps: 36 Goals: 2)
He said: "Tottenham is a super club. It's the best club to continue my career."
Villas-Boas said: "[Capoue] shows signs of a player who is mature, has great technical qualities and is able to recover so many balls that give the team possession and the chance to attack."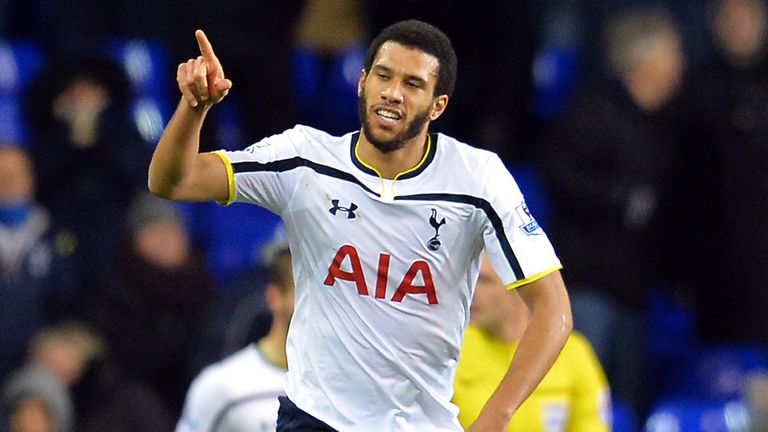 What happened next?
Capoue earned the praise of his manager for his impressive performance on debut against Swansea but after being involved in a derby defeat to Arsenal in the very next game an injury ruled the Frenchman out until November. Villas-Boas was gone the following month.
After seeing limited action under Tim Sherwood, a further injury against Norwich in February ended his season and when Pocchetino arrived, the new boss soon favoured youngsters like Nabil Bentaleb and Ryan Mason. That flexibility to play in defence or midfield did not prove his friend.
Capoue has since been sold to Watford this summer in a four-year deal, which, while regarded as a good acquisition by the newly-promoted outfit, might also be seen as a reflection on the player's failure to impress at White Hart Lane.
Vlad Chiriches (Apps: 43 Goals: 2)
He said: "This, for me, is something incredible. This is my type of football. Tottenham have bought a lot of very good players and hopefully we'll be a very good team. I hope to grow my level and will do my best here."
Victor Becali, Chiriches' agent, said: "If he has one or two good seasons at Tottenham, Chelsea will be willing to pay a large sum to buy Chiriches. Jose Mourinho says he has been aware of him since he was at Real Madrid."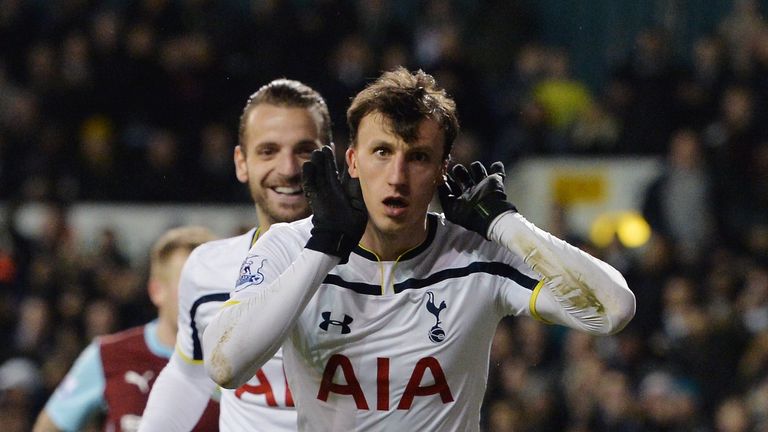 What happened next?
Those comments from Becali didn't exactly endear the Romanian defender to the Spurs supporters or his manager, but after impressing on Premier League debut against Aston Villa, Tottenham only conceded two goals while Chiriches was on the pitch in his first nine appearances for the club.
A long-range effort against Fulham was credited for keeping Villas-Boas in a job but it was the last appearance Chiriches made under the Portuguese. He continued to feature under Sherwood despite being videoed taking a tumble on a night out during a break in Romania before a 5-1 defeat to Manchester City. 
A woeful error against Besiktas tested Pochettino's patience in October and the centre-back, for all his potential, soon became a back-up option. Chiriches is now bound for Serie A side Napoli – with no signs just yet that Mourinho will be picking up the phone.
Erik Lamela (Apps: 63 Goals: 6)
He said: "I'm really happy to be here. It's a great move for me…  I think we have a great group of players this season. I like the English style of football, it's very offensive and attacking and that's how I want to play."
Villas-Boas said: "His qualities are immense, they are not in doubt. He has played in different positions up front from a young age. When he left River Plate, first he played behind the striker, then on the left, then as a right winger. The experience he has in three positions means he is creative in all three positions."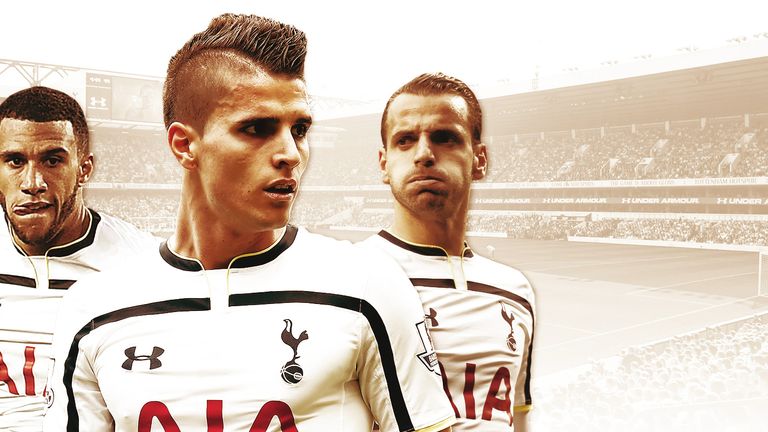 What happened next?
Heralded as one of the game's brightest prospects when he joined in a club record £30m transfer in August 2013, Lamela endured an injury-hit first season at Tottenham, hampering his progress. However, the young Argentine won many sceptics over with his efforts in his follow-up campaign.
Under the tutelage of his compatriot Pochettino, Lamela produced seven Premier League assists last term – more than any other Tottenham player – showcasing his hunger to adapt, hard-working attitude and desire to get hold of the ball.
The highlight was perhaps his outrageous 'Rabona' goal against Asteras Tripolis in the Europa League. Even so, Lamela himself rated his season as only "okay" and speculation linking the player with a move away from White Hart Lane continues.
Christian Eriksen (Apps: 84 Goals: 22)
He said: "It's really exciting when you look at the players the club is getting and I'm one of them. The club is going up, the players also and that's what I want to be a part of. Hopefully it will go well."
Soldado said: "He is a brilliant player. He is a player who is capable of improving all of us. He is a player who makes everything look easy. He's a player that can support us in everything we do. He can offer us a lot of passes to everyone who plays in attack for Spurs."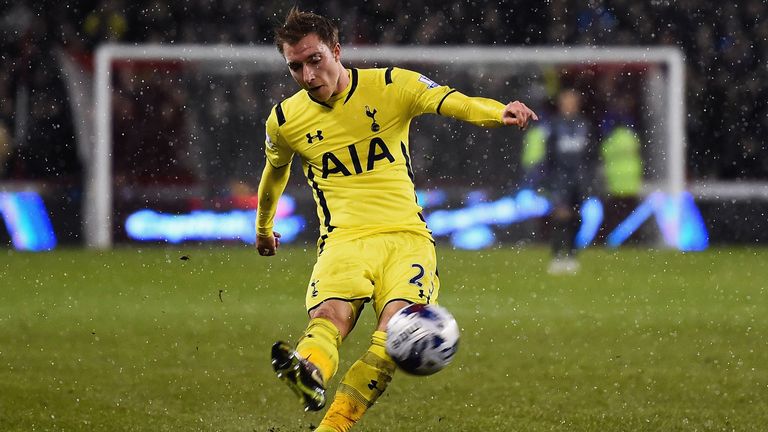 What happened next?
The last of Tottenham's 2013 recruits, a Danish prodigy straight from that breeding ground of excellence, Ajax, has proved arguably the most successful. Eriksen made an immediate impact on his debut against Norwich and went on to score seven Premier League goals in his debut season.
Eriksen's impact only increased last season as he scored 10 Premier League goals including last-gasp winners against Hull, Swansea and Sunderland. He also played a pivotal role in Tottenham's journey to the Capital One Cup final with a starring role in the semi-final win over Sheffield United.
Eriksen continues to be the playmaker around which Pochettino builds his team. A pretty effective Elvis impersonator then. Unfortunately, his fellow 2013 arrivals weren't exactly the Beatles.