West Ham's 2-0 victory over Newcastle on Monday Night Football broke their Upton Park duck after disappointing defeats to Leicester and Bournemouth. The result also ended the trend of stunning away wins - at Arsenal and Liverpool - being accompanied by shock home losses. But given how the game played out, perhaps it only reinforces what we already knew.
Under Slaven Bilic, and with the current personnel, it seems West Ham are developing into a potent counter-attacking side. Dimitri Payet's early goal against Newcastle allowed Bilic's men to play on the break. Newcastle had 61 per cent of possession - more than in any of their away games this season or last - but rarely threatened and were punished by West Ham's pace.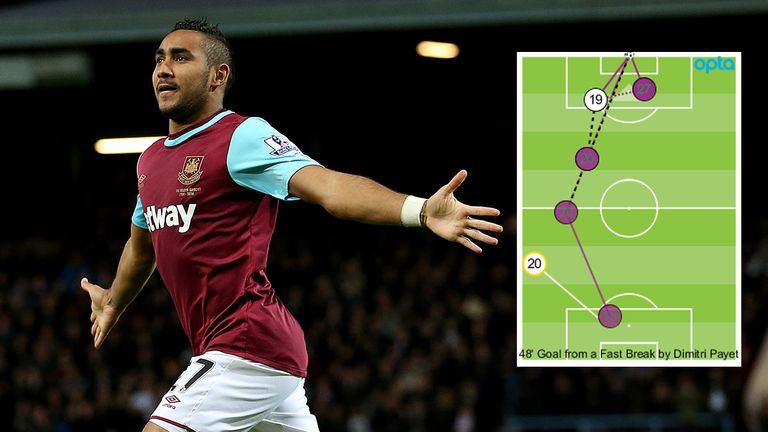 Three of their players rank among the top 20 in the Premier League for distance covered, while Diafra Sakho provides a spearhead - producing the most sprints in three of their five games. Across the team's three victories, West Ham have outrun their opponents by a combined total of more than 13 kilometres. Speed kills.
"We were great on the counter-attack," Bilic told Sky Sports and it was difficult to disagree. Their second goal came from a Newcastle free-kick with Victor Moses leading the charge. "The great thing from West Ham's point of view is the amount of people looking to join in and sprint forward," Gary Neville told Sky Sports.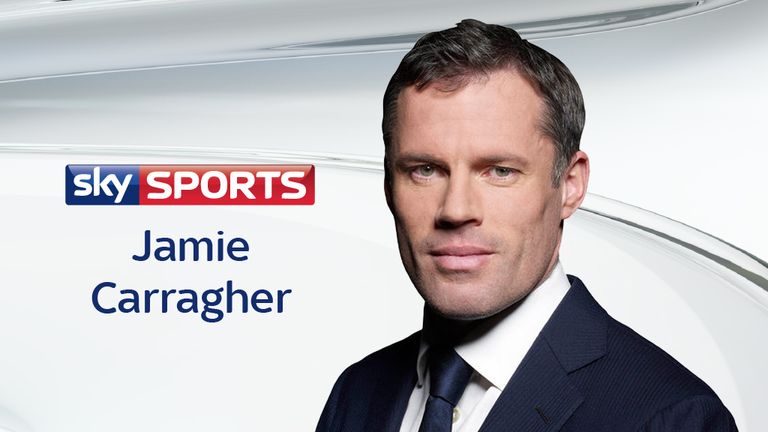 If West Ham take the lead, teams have got a big problem.
Speaking on Monday Night Football, Jamie Carragher agreed. "If West Ham take the lead, teams have got a big problem," said Carragher. "I think when West Ham go one up in a game, at home, away from home, wherever it may be, it's going to be tough for the opposition because they're so good at counter-attacking."
Despite the location, the game on Monday bore more similarities with the high-profile away wins than those previous two home defeats. West Ham had 39 per cent possession - comparable to the 38 per cent against Arsenal and the 37 per cent at Anfield. They actually saw more of the ball in the two games they lost.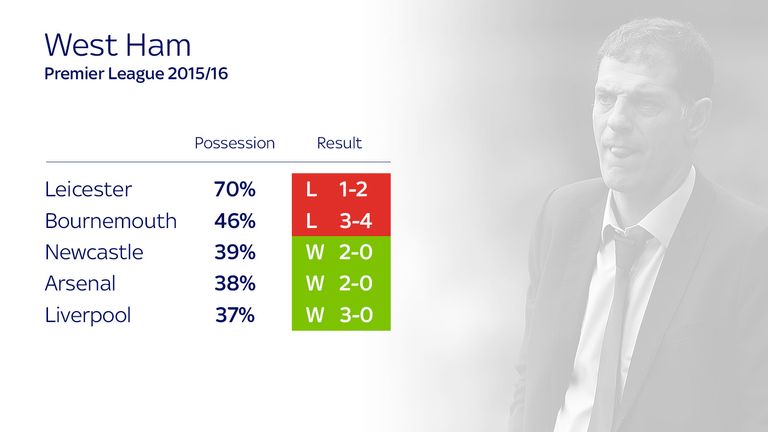 Early goals conceded in both of those home defeats set the game up in a way that presented problems for West Ham. The opportunity to counter-attack was compromised. It highlights the importance of the first goal when they travel to the Etihad Stadium on Saturday. It's something Manuel Pellegrini will need to keep in mind.
"The teams that cause you the most problems are the ones who can counter-attack because you do overcommit," added Neville. "You're at home and you're expected to attack. Seven, eight or nine of you go forward and all of a sudden you're three on two and they can catch you.
"To have a counter-attack is such a threat. It really is difficult to play without pace in the modern game and West Ham have got it in abundance. City will have to pay attention and they'll have to respect West Ham. If City overcommit, they've definitely got the players who can counter-attack on them and cause them some pain."
Live Ford Saturday Night Football

Of course, City will be big favourites. But no team has scored more goals from open play this season than West Ham and Bilic believes if his team avoid the errors, they cannot be ruled out. Indeed, he has posed a simple question to his players. "What if we cut out the mistakes, start aggressive and concentrate from the start? We will have a chance against anyone."
Watch Man City v West Ham live on Sky Sports 1 HD from 5pm on Saturday