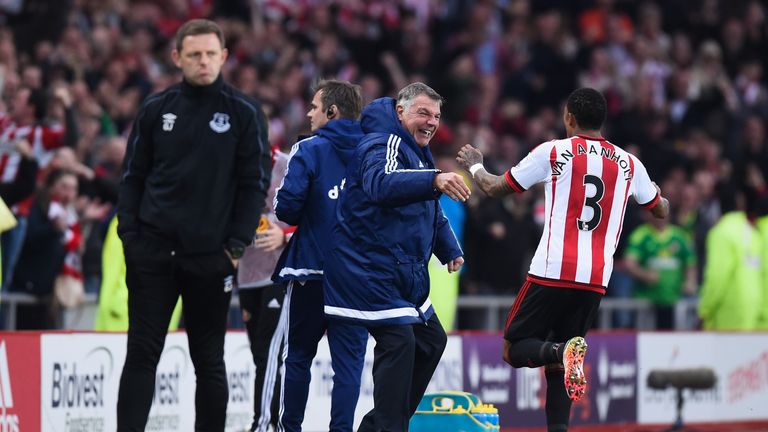 Stats, quotes and expert opinion on Sunderland's 2015/16 Premier League season as they escaped relegation.
Finishing position: 17th (-1)
Total points: 39 (+1)
FA Cup: Third round
Capital One Cup: Third round
Top scorer: Jermain Defoe (15)
WhoScored Top Rating: Lamine Kone (7.27)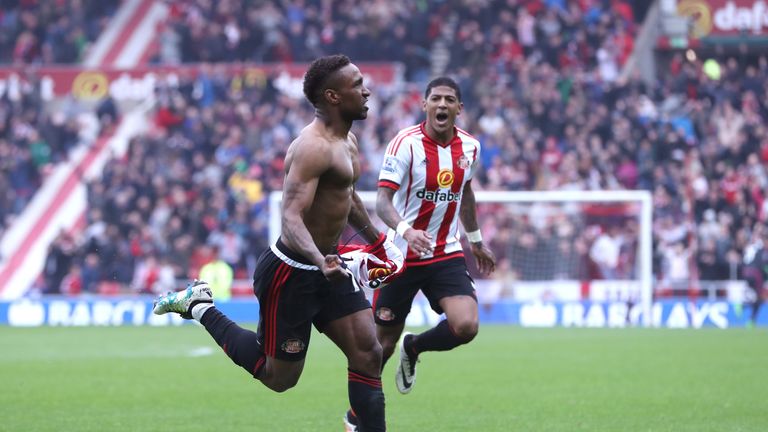 Season review
Sunderland convinced Dick Advocaat to stay on as manager after he steered them to safety at the end of the 2014/15 campaign, but things did not go to plan for the Dutchman in the new season.
Having failed to win any of their first eight Premier League games, the Dutchman quit at the start of October. Sam Allardyce was his replacement, and Sunderland duly clinched their first win of the season with a memorable 3-0 win over arch-rivals Newcastle.
There were further victories over Crystal Palace and Stoke in November, but they started 2016 seven points adrift of safety after a run of five consecutive defeats in December, and there was plenty of work to do to reach safety.
Allardyce strengthened his squad with the signings of midfielder Jan Kirchhoff, winger Wahbi Khazri and defender Lamine Kone in January, and - along with top scorer Jermain Defoe - the new arrivals were key to their upturn in form in the second half of the campaign.
The Black Cats only lost five of their 20 Premier League games from January onwards, and survival was assured after back-to-back victories over Chelsea and Everton at the Stadium of Light.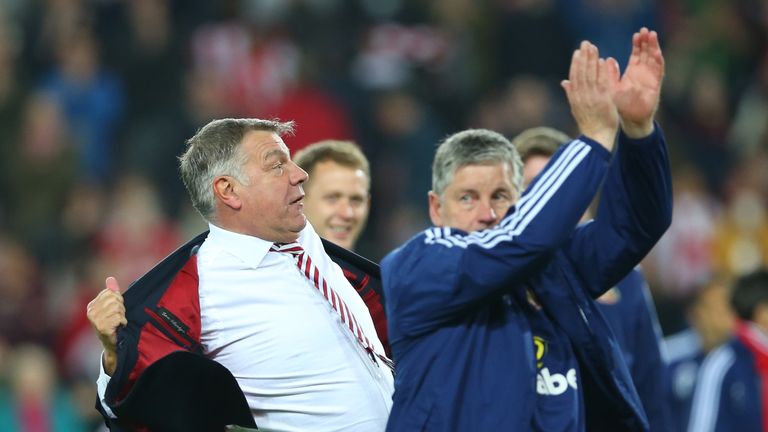 Quotes of the season
"I have made the decision to go after only eight games as I felt it was important to give everyone time to turn things around - like we did last year." - Dick Advocaat explains his decision to quit as Sunderland manager in October.
"If you look at the great teams over the years it is all about team spirit and togetherness, the main thing has been the team spirit." - Jermain Defoe gives his verdict on Sunderland's survival.
"I just caught the eye of a guy in the stand. He started doing some daft things but I stopped myself going as far as he did. He ended up with his shirt off and everything. I didn't do any dancing last night." - Sam Allardyce explains his celebration after Sunderland's 3-0 win over Everton.
Stats of the season
Sunderland spent 237 days in the relegation zone this season but still survived. Only Southampton in 1998/99 have been in the bottom three for longer without being relegated (252).
Jermain Defoe scored three times as many Premier League goals as any of his team-mates (15).
Only one team (West Ham) stopped Sunderland from scoring in the Black Cats' last 14 Premier League away games.
Charlie Nicholas' view
Another impressive turnaround with two major ingredients - Sam Allardyce and Jermain Defoe.
Charlie Nicholas
"Well they've done it again, haven't they? Another impressive turnaround with two major ingredients - Sam Allardyce and Jermain Defoe. It's the time of the season where we come to expect Sunderland to deliver and I don't think any of us were really surprised when they turned Chelsea over, but they also had some help from Newcastle and Norwich. The question now is how they can kick on because they surely can't keep dicing with death."