Who is going to come out on top in the Premier League this weekend? Paul Merson is back with his predictions.
In-form Leicester kick proceedings off against Crystal Palace on Saturday, live on Sky Sports Premier League, before Manchester City face Tottenham and Manchester United and Liverpool travel to West Brom and Bournemouth respectively on Nissan Super Sunday.
Who is the 'Magic Man' tipping to win this weekend? Read on to find out...
Midweek results
| | |
| --- | --- |
| Burnley 2-0 Stoke | Burnley 1-0 Stoke |
| Crystal Palace 1-2 Watford | Crystal Palace 2-1 Watford |
| Huddersfield 0-2 Chelsea | Huddersfield 1-3 Chelsea |
| Newcastle 1-1 Everton | Newcastle 0-1 Everton |
| Swansea 0-3 Man City | Swansea 0-4 Man City |
| Liverpool 3-0 West Brom | Liverpool 0-0 West Brom |
| Man Utd 3-1 Bournemouth | Man Utd 1-0 Bournemouth |
| Tottenham 4-0 Brighton | Tottenham 2-0 Brighton |
| West Ham 1-3 Arsenal | West Ham 0-0 Arsenal |
| Southampton 2-2 Leicester | Southampton 1-4 Leicester |
Leicester v Crystal Palace (Saturday, 12.30pm, live on Sky Sports Premier League)
Leicester are flying. Palace have done well recently but Leicester have really turned the corner and look back to the form they showed when they won the Premier League, even better at times! They are really taking it to teams.
When he was appointed I wasn't the greatest fan of Claude Puel coming in, but what I like is, it looks like he has learnt his lesson from Southampton, where it didn't go that well. He probably looked at it and thought it's horses for courses. He has players who can be more expansive and attack more than at Southampton, so he is having more of a go, and fair play to him.
PAUL PREDICTS: 2-1 (15/2 with Sky Bet)


Arsenal v Newcastle (Saturday, 3pm)
Nothing has changed at Arsenal. We are 17 games into the season and they are below Burnley. That is embarrassing. You can understand after five or six games, if someone gets off to a flying start, but this is 17 games in. I don't know where Arsenal are going. I have said before that Alexis Sanchez and Mesut Ozil will probably stay but now I think they have to go because they are doing nothing.
Still, I expect them to win this game. If they could have handpicked any team to play it would be Newcastle, who have completely gone.
Why have Arsenal done well at home and not away? Because it's easier to play at home. You have a lot of the ball and teams come and play a different way. The teams that win trophies go away from home and stand up and win games.
PAUL PREDICTS: 4-0 (11/1 with Sky Bet)
Brighton v Burnley (Saturday, 3pm)
Burnley have been outstanding. Sometimes I go against them and I wonder why have I done it, because they are flying along. This is a hard one to call but Burnley are bang in form and I have to show them some respect.
They have almost done their job this season, they probably need six points to be safe, which would have been their target at the start of the season. If they come in the top half then Sean Dyche has to be the manager of the year.
PAUL PREDICTS: 1-2 (11/1 with Sky Bet)
Chelsea v Southampton (Saturday, 3pm)
I thought Chelsea were brilliant at Huddersfield. I know Tottenham won easily there but Manchester United got beaten there and Manchester City didn't win until late on. Chelsea embarrassed Huddersfield and I can't see anything but another win here.
Chelsea have been inconsistent at times this season but if they show the form they have in certain games they can beat Barcelona in the Champions League. If they play like they did against Roma they will be out of the tie before you know it. Chelsea just need consistency and they will be a threat to anybody.
PAUL PREDICTS: 3-0 (15/2 with Sky Bet)
Stoke v West Ham (Saturday, 3pm)
What a week for West Ham, phenomenal. Just got beaten by Manchester City, beat Chelsea, draw with Arsenal, and don't let in a goal in the last two games. Who would have thought that would happen in a month of Sundays? I saw them at Everton a few weeks ago and they got smashed.
But Stoke need to win this game and I don't like going against them at home. Their form recently has not been good but this is a must-win game. Mark Hughes will be under even more pressure from the fans if they don't win.
I like Mark. You have to take into consideration that they sold one of their best players in Marko Arnautovic and didn't really buy anybody. One of their best players now is Peter Crouch, who is 36. It looks to me like they have gone 'we are just going to stay up, what's the point in spending £80m or £90m, we are not going to get anywhere'.
PAUL PREDICTS: 1-0 (6/1 with Sky Bet)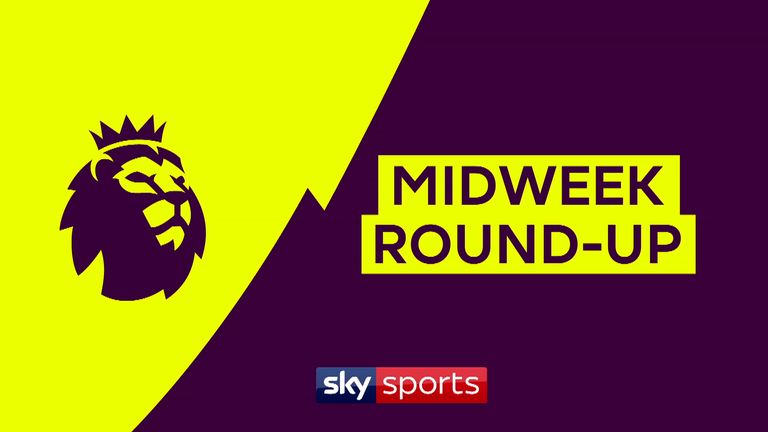 Watford v Huddersfield (Saturday, 3pm)
Watford are a bit of a weird one at the moment, but I think they will bounce back here. I have seen Huddersfield away quite a few times this season and they never look like scoring, let alone winning, bar the opening day.
PAUL PREDICTS: 2-0 (13/2 with Sky Bet)
Manchester City v Tottenham (Saturday, 5.30pm)
If Tottenham had their best team out they would give them a game but I don't think they will do it with the defenders they have out. Toby Alderweireld is probably the best defender in the world in my opinion and he is badly missed. And Davinson Sanchez is out along with Victor Wanyama, so they are missing big players. Otherwise it would have been game on.
I do think we are getting a bit carried away with City though. It's great what they are doing but great teams win things and they haven't won anything yet. They will win the league, but we have short memories of how great Manchester United were and also the Arsenal 'Invincibles' team.
I do think we are getting a bit carried away with City. It's great what they are doing but great teams win things and they haven't won anything yet.
City are playing great, don't get me wrong, but you have to remember that 10 years ago anybody could beat anybody. The gap between top and bottom now is enormous, whereas 10 years ago a team like Stoke could be bottom of the league and you would go there and it would be one of your hardest games of the season. That's not the case now.
PAUL PREDICTS: 3-1 (10/1 with Sky Bet)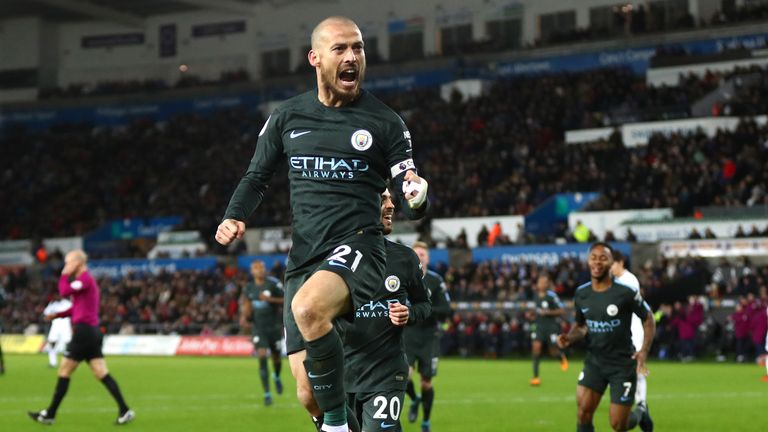 West Brom v Manchester United (Sunday, 2.15pm, live on Sky Sports Premier League)
I thought Manchester United were the only team that could beat Manchester City but I was embarrassed by them last week, I thought they were atrocious. A big team like Manchester United playing at home and just trying to keep the score down. It was really poor.
But are West Brom going to score a goal? It's alright changing managers and saying we are going to do this and that, but what's changed? Nothing.
Manchester United haven't been great, and they were poor again against Bournemouth in midweek, but they will have too much for them.
PAUL PREDICTS: 0-2 (11/2 with Sky Bet)


Bournemouth v Liverpool (Sunday, 4.30pm, live on Sky Sports Premier League)
What a game this was last year. What Liverpool team is going to turn up this time? Bournemouth will have a go and if Liverpool play their best players they will be in a different class.
Liverpool will win if Jurgen Klopp doesn't complicate things. Who really agrees with that team selection in the derby? It was a joke. That's why he went mad about the penalty.
PAUL PREDICTS: 1-3 (10/1 with Sky Bet)


Everton v Swansea (Monday, 8pm, live on Sky Sports Premier League)
Sam Allardyce is the man. As soon as he got the job you could have scribbled them out for relegation. He is unbelievable. I can't talk highly enough of what he does when he goes to places.
I was pleased for Paul Clement getting that result last weekend, which he needed, and they could go here and get a draw because they can frustrate teams. At Arsenal they were really unlucky not to lead 2-0 at half-time and they drew at Tottenham.
But the way things are going now Everton are rolling.
PAUL PREDICTS: 2-0 (11/2 with Sky Bet)