Burnley v Chelsea, 7pm, Monday, Sky Sports 1
Live Ford Monday Night Football


This game all depends on how Chelsea's heads are. If their attitude is right and they get off the coach knowing that they will be in for a hard game and work their socks off then it's impossible for them to lose. If they get off the coach thinking they just need to turn up and play at 60% to beat Burnley then they will be in trouble. It's all about the attitude. It should be a lovely pitch and a nice evening, live on the TV and so much depends on how the players approach it. If their heads are right then they will win comfortably.
PAUL PREDICTS: 0-3
Newcastle v Man City, 3.30pm, Sunday, Sky Sports 1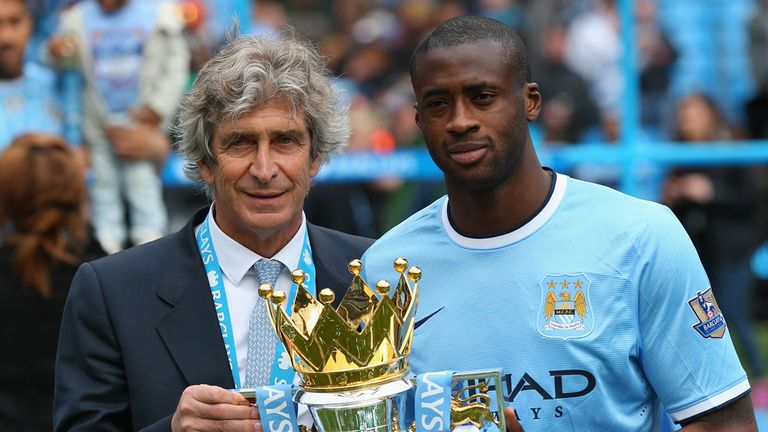 Man City needed to bring in a new centre-half this summer – and they've done that with the signing of Eliaquim Mangala, but is that enough? I'm not sure. The thing with them is they have the ammunition to go again in January if they need to. They could go and spend £70million on Falcao if they have to, which other clubs can't do. There's pressure on the champions, but there's also pressure on Newcastle in front of a packed house at the start of a season. The fans are going to demand that Newcastle attack, attack, attack and that plays into Man City's hands because they will pick them off. If the home team can be patient and play into a shape then they can get a result. City can't afford to lose though. The league is going to be so tight this year, you can't fall three points behind already!
PAUL PREDICTS: 0-2
Liverpool v Southampton, 12.30pm, Sunday, Sky Sports 1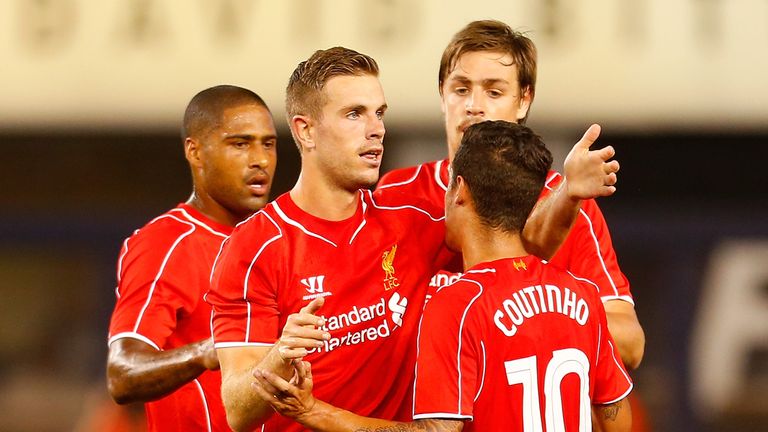 I watched a lot of Liverpool in pre-season and they are decent; they impressed me in their games against Manchester United and Borussia Dortmund. However, can they live without Luis Suarez's goals? I doubt it. Can they live with playing twice or three times a week? I doubt it again. Can they beat Southampton? I don't see any problems with that. I'm not sure they've got 11 players to put out have they? I am worried for them and if they don't get off to a good start they'll be struggling badly. I know they've brought in a lot of money this summer, but they can't sit there and think they'll automatically be good enough to stay up. I think Liverpool are certainties.
PAUL PREDICTS: 3-0
Arsenal v Crystal Palace, 4.45pm, Saturday, Sky Sports 1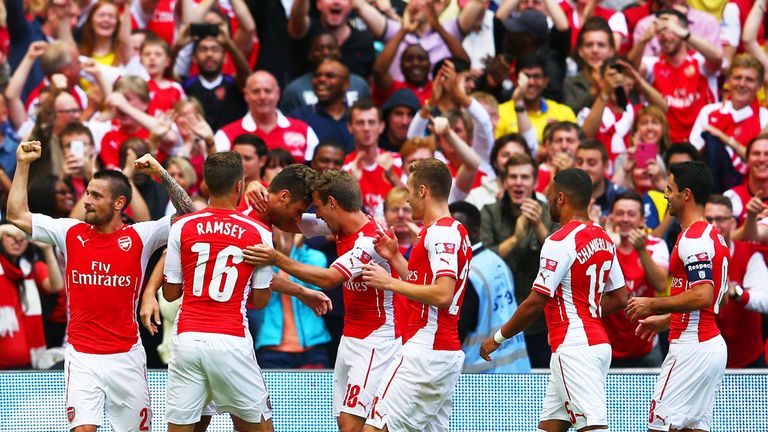 Live Ford Saturday Night Football


I still think Arsenal are a couple of players short. They need a world-class holding midfielder and a centre-half with major pace because they play on the half-way line and their defenders need to be quick. I think they will beat Crystal Palace, but it will be a tight game – there will be no cricket score here. Arsenal showed in the Community Shield that they're as good as anybody when a game opens up, but Palace are going to sit with 10 behind the ball and give them no space. They will frustrate them and try to catch them on the counter-attack, exactly like Villa did this time last year. If Arsenal win this it will be a very hard win – it won't be a walkover.
PAUL PREDICTS: 2-0
Manchester United v Swansea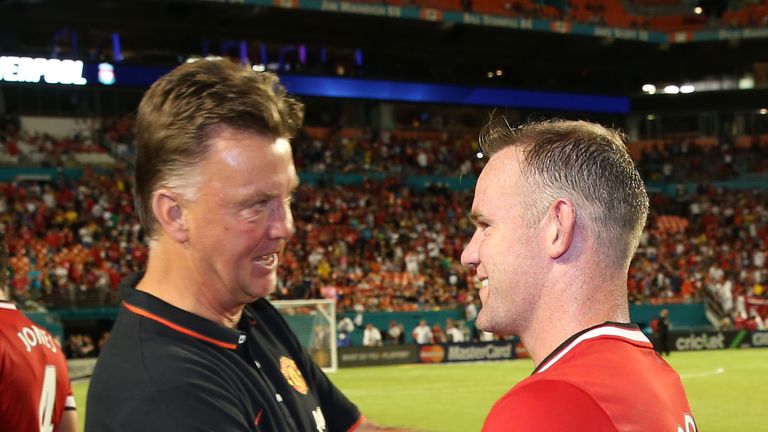 I think this is a great first game for Louis van Gaal because I think Swansea might struggle this season. Michu has gone and it doesn't look like Jonathan de Guzman will be there much longer and those have been big players for them in recent years. I don't know where they're going. I think Man United are a certainty to win this game and I think they will have a much better season.  Van Gaal will have a big advantage because he'll only be playing one game a week
PAUL PREDICTS: 3-0
Leicester v Everton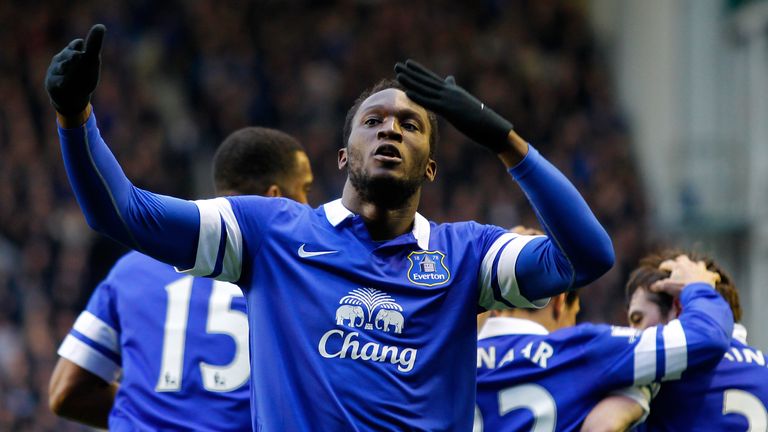 This is a dangerous game for Everton. You want to play the newly-promoted teams later on in the season when the reality of the Premier League has hit home and they've maybe lost a few games. Playing them in the first game of the season is a real leveller because they'll both be as fit as each other and full of energy. The pressure is on Everton this season – they have spent a lot (and I mean a lot) of money on Romelu Lukaku and signed Gareth Barry and all of a sudden they have to start producing. Now they've spent money they can't just finish sixth or seventh without anyone caring – the pressure is on them to do something. However, I think they're a decent team and I'd be shocked if Leicester beat them.
PAUL PREDICTS: 0-2
QPR v Hull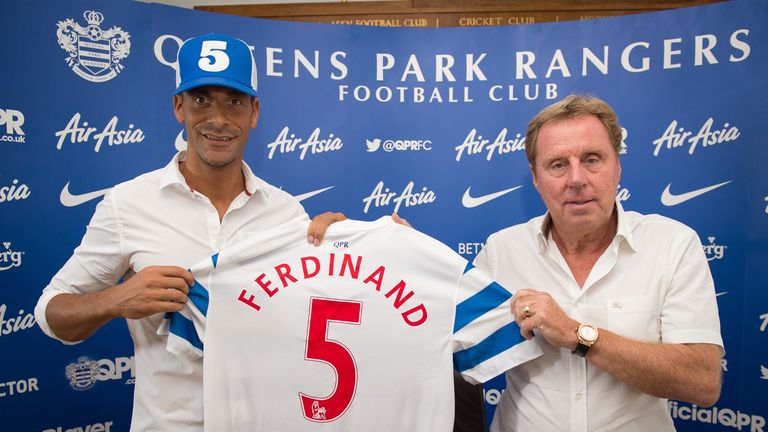 I'm really interested to see QPR this season because they need to get used to playing three-at-the-back quickly. It's a nightmare shift for the wing-backs and Rio Ferdinand will be very important because he can sit in the middle, read the game and tell the other two centre-backs where to go. Playing 3-5-2 can be hit-or-miss because it either clicks or the players struggle with it. We played it under Harry when I was at Portsmouth and went through the league – but if it doesn't click you're in trouble. This will be a hard game because Hull are a decent football team and I remember QPR getting smashed by Swansea 5-0 on the opening day a couple of years ago. A draw would be a good result.
PAUL PREDICTS: 1-1
Stoke v Aston Villa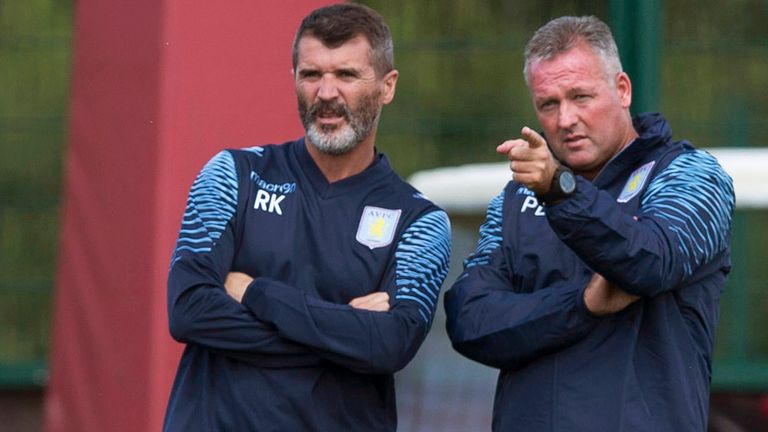 Aston Villa's season will all come down to the Christian Benteke factor when he finally gets over his injury. Will we see the brilliant player of two seasons ago or the one who was less impressive last year? I like Stoke and I always think it's hard to beat them at their ground. I think Stoke will have ample to stay up this year and I can see them winning quite comfortably on the opening day. I think they'll be the top Midlands club at the end of the season.
PAUL PREDICTS: 2-0
West Brom v Sunderland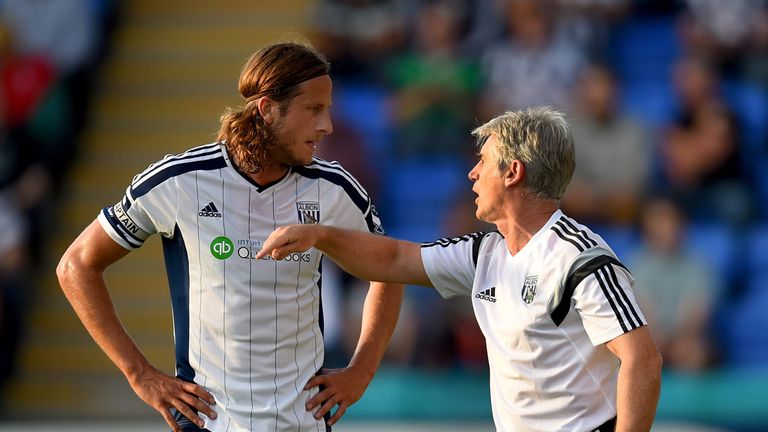 I think West Brom will struggle this season. They haven't really brought many players in and while Alan Irvine is a great coach I think he will find it hard as a manager. I look back at people like Brian Kidd who were great coaches, but couldn't do it when they got a top job. There is so much money if you stay in the Premier League and so why haven't West Brom gone big, got a big manager and bought some big players? I don't get it. They have taken a big gamble because it's a bad year to get relegated. Sunderland finished last season well and I think they will get at least a draw on Saturday – and I wouldn't be shocked if they won.
PAUL PREDICTS: 1-1
West Ham v Tottenham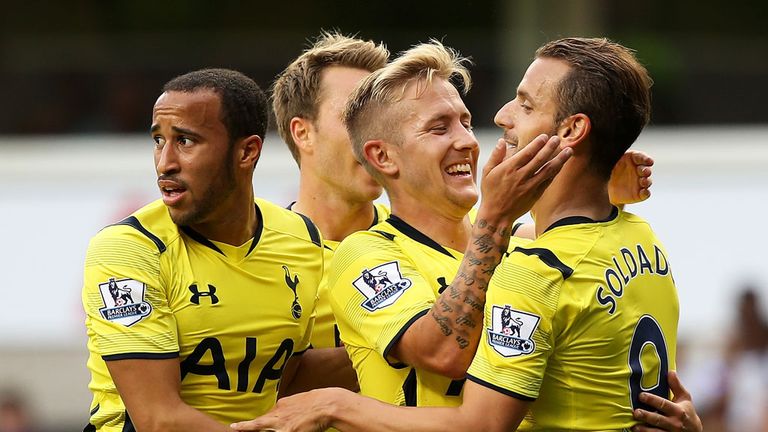 I thought Tottenham were good under Tim Sherwood and I don't really know what he did wrong. Yes, they lost the big games but Arsenal lose the big games as well! Maurico Pochettino is in charge now and it all depends how the players buy into it. He plays a pressing game and his young, enthusiastic Southampton players bought into it – and he needs to get it working at Tottenham. It will be a hard graft to close down the Barcelona way for 90 minutes, but it's so important that they do it. West Ham is a hard place to go on the first day of the season (they beat Spurs three times last season) and I think it will be a draw. Will Sam Allardyce play better football? I don't think that will happen. Sam manages a certain way and keeps teams in the league. You can play pretty football and get relegated if you want!
PAUL PREDICTS: 1-1
Think you know better than Merse? Prove it with our Super 6 game and win £250,000
Not a Sky Sports Subscriber?  Watch the opening weekend with a Sky Sports Week Pass