Alan Smith questions Wayne Rooney's midfield role ahead of Slovenia clash
Last Updated: 09/10/16 12:13pm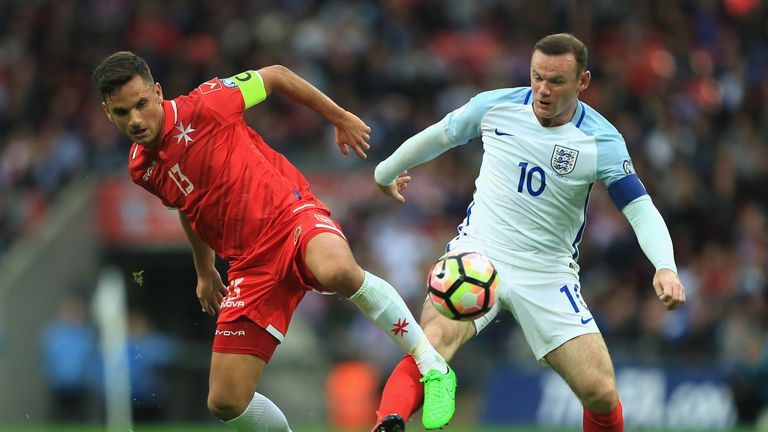 Alan Smith says Gareth Southgate has a big decision to make over England captain Wayne Rooney against Slovenia on Tuesday.
The Sky Sports pundit was at Wembley on Saturday evening to see England's record goalscorer deployed in midfield against Malta, a position he has occupied in his last six international appearances.
Smith praised fellow midfielders Jordan Henderson and Dele Alli, but insists Rooney does not have the ability to play that role against a higher standard of opposition.
He feels interim England manager Southgate may need to change his thinking on his captain ahead of Tuesday's World Cup Qualifier in Slovenia.
He told Sky Sports: "Rooney played in that deep-lying position next to Jordan Henderson, who was man of the match by some distance; some of his passing was quite superb.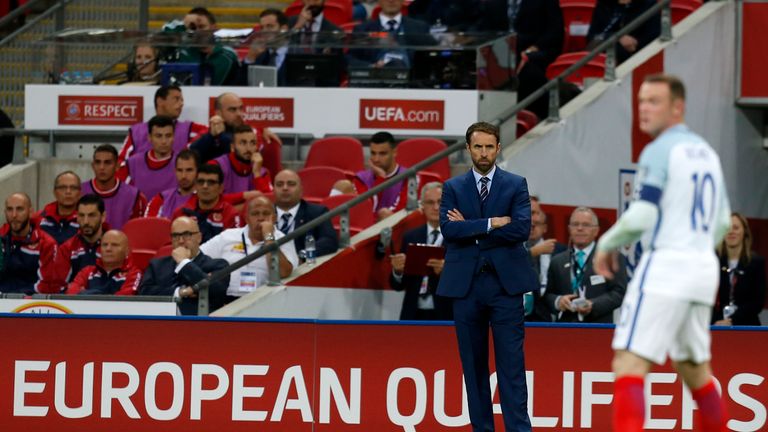 "Rooney had loads of time because Malta had dropped off and he was able to lift his head and pick his passes like he was in training.
"It's going to be interesting, I can't really see him in that position against better opposition, and I can't really see him playing in that position against Slovenia on Tuesday, when he's actually got to do more defending.
"So there's a question mark there because Dele Alli did really well in the No 10 position behind Daniel Sturridge and he seems to be cementing his place there.
"For Rooney, I think he sees his future for England in that withdrawn position. The question is, does the manager see that?"
First-half goals from Daniel Sturridge and Alli earned victory for Southgate's side at Wembley and Smith described it as a "solid" start for Sam Allardyce's successor.
But he feels the players need to be more ruthless in front of goal in the caretaker manager's three remaining matches against Slovenia, Scotland and Spain.
Smith added: "I think it was a big, big day for Gareth Southgate, and a solid debut for him without being spectacular.
"England absolutely dominated possession from start to finish, Malta hardly got in England's half let alone the penalty area.
"It's just a little disappointing they couldn't get more goals."
You can watch England's tour of Bangladesh, plus Premier League football and the Japan Grand Prix on Sky Sports. Upgrade now and enjoy three months at half price!