Just over a third of the way into the Premier League season, Sky Sports' Alan Smith gives us his club performance grades.
Chelsea sit top of the pile under Antonio Conte, having won seven in a row in the Premier League, while Liverpool are also at A-standard so far, entertaining under Jurgen Klopp.
But what of the stuttering Manchester United, Pep Guardiola's Man City, Arsenal and more? Read on to find out...
Chelsea A+
Obviously with the new manager trying to improve on last season, a really poor season as defending champions, they've slotted into this new system, which is working wonders.
There's a lot of hope there now, so it's been a great start to the season. The wing-backs look superb, and they'll have to keep those energy levels up throughout the season. A superb start. 
Liverpool A
Again, really strong start under Jurgen Klopp. The longer he is there, the more they get to know his methods and his demands. Liverpool now, with the new stand at Anfield and surroundings, it's got a different feel. They're building something.
Manchester City B+
They've got very good players, obviously, but Pep Guardiola would see there are improvements to be made, especially defensively. I think he'll fashion a better rearguard which makes less mistakes.
But they can be formidable, and will be challenging for the title, so there is more to come I think.
Arsenal B+
At the moment they're up there. They're still firmly in the title race. It was a very disappointing performance at Old Trafford a fortnight ago, which brought doubts into people's minds, but the quality is still there between now and the end of the season.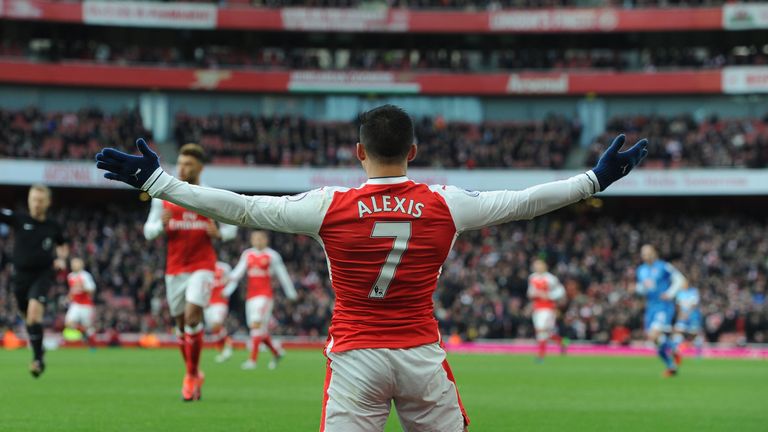 Tottenham B
It was a damaging defeat at Chelsea, breaking their unbeaten record, and maybe they haven't quite found the pizzazz of last season, but they're still strong in most areas. I haven't seen much to suggest they won't be in and around the top four this season.
Manchester United C+
They've spent a lot of money, there's no doubting that. They will struggle to finish in the top four, and in fact I don't think they will.
Jose Mourinho is still searching for the right formula, and it is a struggle. I think it'll be a testing season.
Everton B-
They had a very good start, but they're looking rather lacklustre now. I watched them at Southampton, and it's an ageing team. The defence is looking very uncertain, and there's plenty of work for Ronald Koeman to get stuck into.
Given the start that they had, I'd still maybe give them a decent grade.
Watford B+
I think a lot of people were wondering why they did change manager, but Walter Mazzarri has stamped his authority on the team and the way he wants them to play. They've done very well in the main, I think, and I'd definitely give them a good grade.
West Brom B+
I've covered their last two wins in the Premier League. Tony Pulis is getting performances out of players like Rondon and Matty Phillips, and he'll just want to add a bit more quality to that side. Pulis has them heading in the right direction.
Southampton B+
It's a big challenge for Claude Puel alongside the Europa League, with the rotating of the side. But when you look at the team there is plenty of young talent there, and with Virgil van Dijk, one of the best defenders in the league. They'll do well to keep hold of him.
I think Puel, like Mazzarri, comes into a new league and has done really well.
Stoke City B
They had a slow start, but they were never going to struggle for long I don't think. They've got too much quality and know-how in that squad.
That win at Watford shows what they're all about, shows that they can grind it out. I think this will be a similar season to their previous decent finishes in the Premier League.
Bournemouth B+
Eddie Howe has got them moving forward, and Jack Wilshere in particular has made a difference playing in that No 10 role. There's no danger of them being dragged into the relegation zone, which speaks values of what Howe has done there.
Burnley B
Burnley's home form has been their saviour, and they can't really buy anything away from home.
I think they'll possibly just win enough home games, and everybody knows the job will stick with Sean Dyche, who will keep them going.
Leicester C
I wouldn't be too harsh on Leicester. When you look at their players, they massively over-performed last season, and it was never going to happen to the same level again.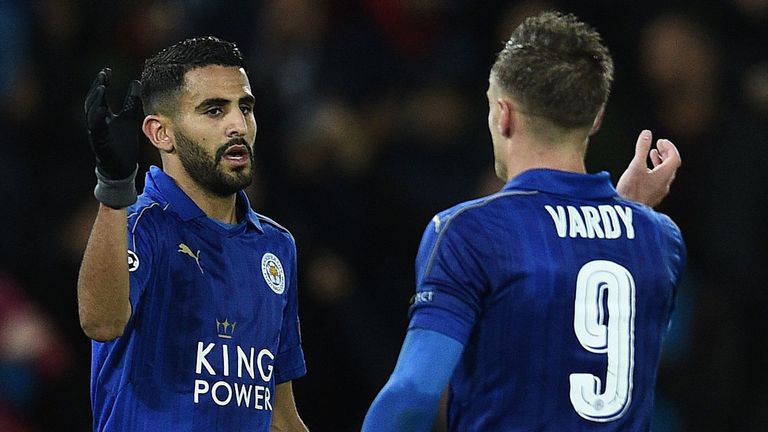 They've reverted to type if you like, and that's down to the fact their two best players Jamie Vardy and Riyad Mahrez aren't turning up at all at the moment. It's been tough.
Middlesbrough B
There are signs of quality in this side. Coming to terms with the Premier League always takes time with newly-promoted sides, and I was impressed with Boro against Leicester at the weekend.
The system worked well, but they need Alvaro Negredo to fire up front, and at the back they are solid. That might be their platform for survival.
West Ham B-
They had a really tough time adjusting to the new stadium, and everything that brings with it.
They've been okay away from home, and there are some recent signs that they're turning the corner. They got a good draw at Old Trafford, and they're bringing Dimitri Payet into it more now.
Crystal Palace C-
If you look at their 2016 record, it's poor. When you look at the players he's got, especially the attacking players with Andros Townsend, Jason Puncheon, Wilfried Zaha and Christian Benteke, you'd think they'd be doing much better.
Alan Pardew tends to go on these runs, winning six then losing six, but it's not total panic stations.
Hull C
You can only do as well as the quality of players you've got, and there was also all the uncertainty over the takeover, plus the dilly-dallying over appointing Mike Phelan.
I think they will be one of the favourites to get relegated. I can't be too harsh because they just haven't got the players.
Swansea C
It's another new manager trying to find his feet in Bob Bradley, and it's been a really testing start for him. Maybe that dramatic win against Palace will kick-start their season.
They do depend a lot on Gylfi Sigurdsson, probably too much, but I'll give them a C so far.
Sunderland C-
You do fear for them, even after those back-to-back wins. You need Jermain Defoe and you need Victor Anichebe firing, especially the latter, who has come from nowhere to show form.
After what they achieved last season with Sam Allardyce, you thought they could kick on, Defoe said as much on Goals on Sunday at the weekend. It has been such a disappointment for everyone there to be back in the same position.
Upgrade to Sky Sports now and get 12 months half price. Hurry, offer ends December 4!