Alan Smith provides a memoir of his playing days in 'Heads Up: My Life Story'.
The former Leicester, Arsenal and England footballer describes what it is really like to play the game, as the Sky Sports commentator's new book will be serialised this week.
In our first extract, Smith recalls how he turned down both Sir Alex Ferguson's Manchester United and Chelsea during his playing career...
The phone rang. It was around half past seven one winter's evening in early 1987. I was sat in the living room with Mom and Dad, just about to watch Coronation Street, a habit in our family since the series began.
Mom went to answer the phone, which sat on a small table out in the hall. After a few seconds she returned to the lounge.
'Alan, it's Alex Ferguson,' she said, a little hesitantly. 'He says he wants to speak to you.'
'What, the Alex Ferguson, Mom?' I was shocked to say the least. 'Do you mean the Manchester United manager?'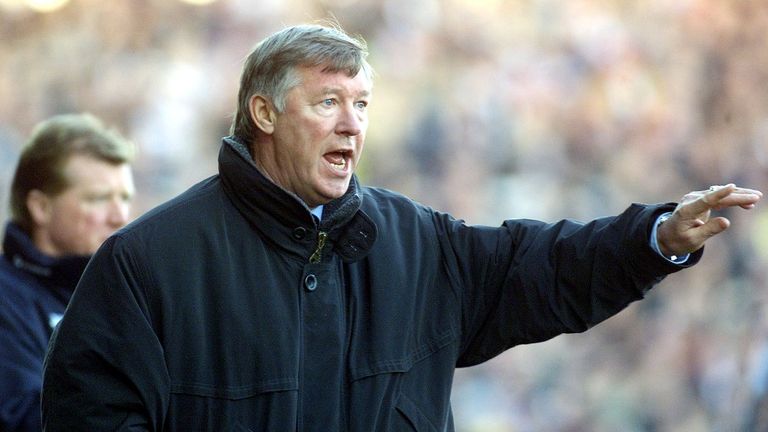 'Well, yes, I think so, dear.'
Ferguson had only been at United for a couple of months after inheriting an ill-disciplined team floundering at the foot of the First Division.
He was in the very early stages of trying to rebuild the club from top to bottom and that principally meant overturning the playing staff to construct a side in his image.
'Hello?' I said, nervously picking up the phone.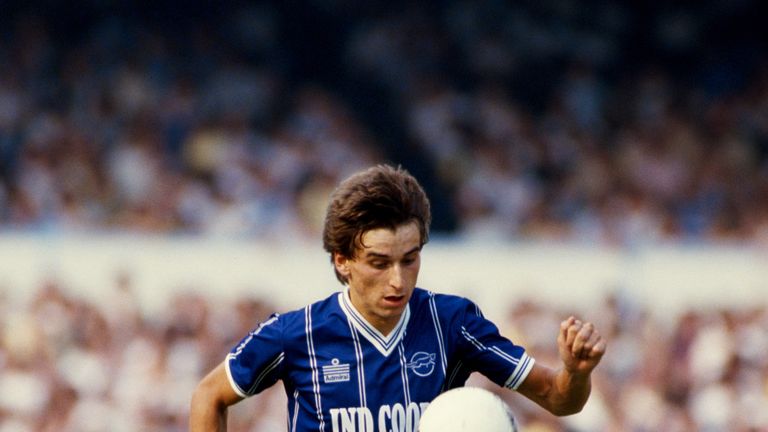 I could tell right away from those broad Glaswegian tones that this wasn't a prank call from one of my Leicester teammates.
'Yes, hello, Alan. Alex Ferguson here.'
I could tell right away from those broad Glaswegian tones that this wasn't a prank call from one of my Leicester teammates. It was indeed Ferguson. And he had a proposition.
'Alan,' he continued, 'I know Arsenal are interested but I'd like you to wait till the end of the season. I want you to sign for Manchester United.'
The whole football world knew of Arsenal's involvement. The Gunners wanted to sign me sooner rather than later, before the transfer market closed in March. And now it turned out United preferred the summer when, with me out of contract at Leicester, they might not have to pay quite so much money.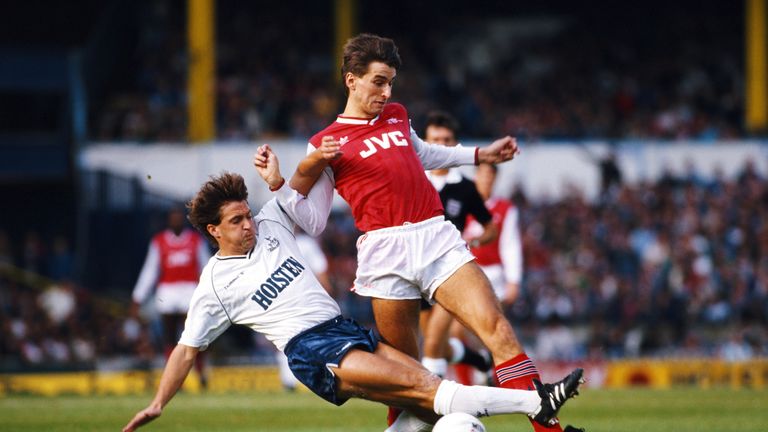 In fairness, Ferguson's revelation should have made me think. You don't turn down a club of that stature lightly, even if they are suffering at that particular time. Sure to recover eventually, they may never come knocking again. But I was unequivocal that night talking to their manager.
'I'm sorry, Mr Ferguson, but I've already made up my mind. I'm going to sign for Arsenal. I want to sign for Arsenal.' The conversation after that didn't last long.
'OK, son, if you've made up your mind. No problem. I wish you good luck.'
And that was that. I walked back into the living room, and briefly relayed the conversation to Mom and Dad before sitting back down to watch the rest of Coronation Street. Mind you, I'd be a liar if I said I fully concentrated on what Hilda Ogden was saying that night. Ferguson's phone call kept going round in my head.
Have I done the right thing? Wouldn't it be better to wait? This could be the biggest mistake I will ever make. Yet I never felt that way about my other option. During that same winter, I received a call from Gordon Milne to tell me Chelsea were keen. Ken Bates, the chairman, and John Hollins, their manager, wanted to travel up and talk in person.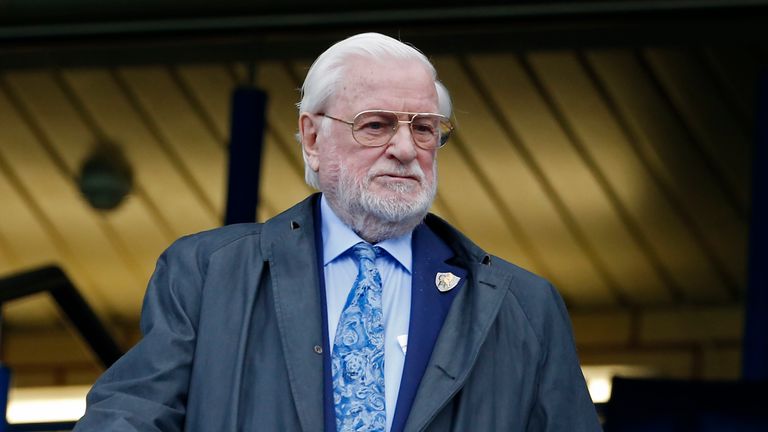 'I don't fancy Chelsea, boss,' I said. 'Doesn't really appeal.'
'But Alan,' Gordon countered, a hint of anxiety in his voice, 'you should go and speak to them, hear what they've got to say. It's good manners and you just never know.'
Now, I don't know if Leicester knew the kind of fee Chelsea were prepared to pay. Maybe they did, and it was very generous, hence Gordon's eagerness for talks to take place.
In any event, I reluctantly agreed, and so it was arranged we'd meet the following evening at the Post House Hotel in Walsall, the very place Gary Lineker had had his sponsored car defaced a few years before.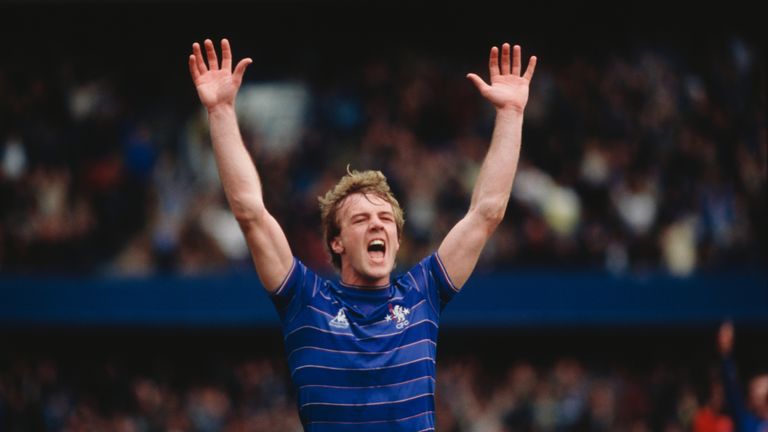 In a private room, Ken Bates spelled out Chelsea's ambitions for the future, while John Hollins explained how I'd fit into an attack already boasting Kerry Dixon, David Speedie and the mercurial Pat Nevin.
I nodded along in all the right places, without properly listening to their argument. The thing was, I just wasn't interested, no matter how persuasive and impressive the sales pitch.
When it came to asking questions, all I could manage was a lame query about the dodgy state of the Stamford Bridge pitch, notorious back then for cutting up. I didn't even think to ask about money.
Stupid, that. If I had, their offer would have served as a useful yardstick for negotiations with Arsenal. Anyway, we eventually parted, with me having made it clear the move didn't appeal.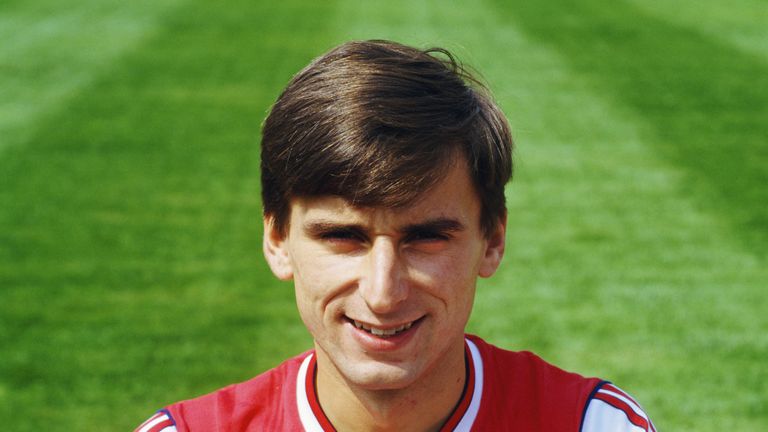 A few years later with two league titles in the bag, I was waiting for the lift at the Grosvenor House Hotel, venue that year for the PFA awards dinner. As the doors opened, there stood Ken Bates, staring straight back.
'Evening, Mr Bates,' I ventured tentatively, not quite sure how this outspoken character would react. I was just stepping out at my floor when the answer came.
'Alan,' he hissed, a grin spreading across those bearded features. 'You made the right choice.'
The lift doors were closing as I smiled back. I didn't agree with everything Ken said during that turbulent era for Chelsea, when financial problems and hooliganism marred their reputation, but I certainly couldn't argue with his quip that night.
It would be a long time indeed - after my retirement, in fact - that Chelsea would emerge as a serious heavyweight. They actually got relegated the following season after our meeting.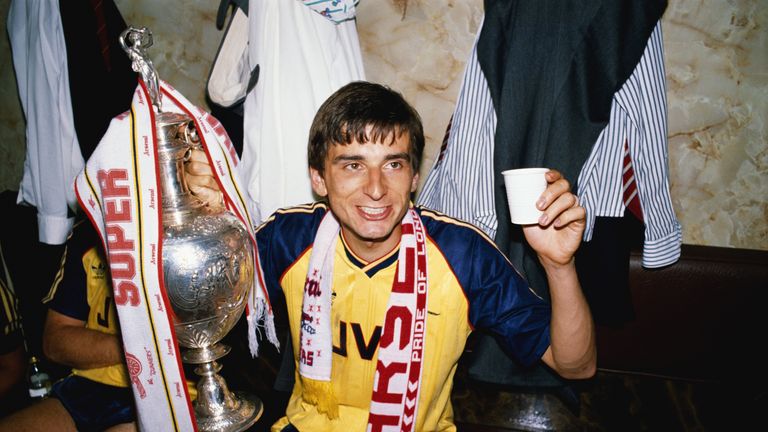 As for United, it would be another six and a half years before they won the title. Would I have lasted the course in those intervening years? Ferguson, what's more, was a long way from becoming the revered figure we now take for granted.
While his achievements for Aberdeen were impressive, nobody knew if he could hack it in England. And he may not have, had United not won the FA Cup in 1990.
That said, you could level similar doubts about George Graham. Who was to say the former Millwall manager could bridge the huge divide and become a success?
Personally, I didn't have a clue. One thing I did know, though: the young players being promoted to the first team had plenty of promise.
'Heads Up: My Life Story' by Alan Smith is available to buy now in all good bookshops and online.