Claudio Bravo's wife accuses Chile players of turning up to training drunk
By Sky Sports News
Last Updated: 11/10/17 5:02pm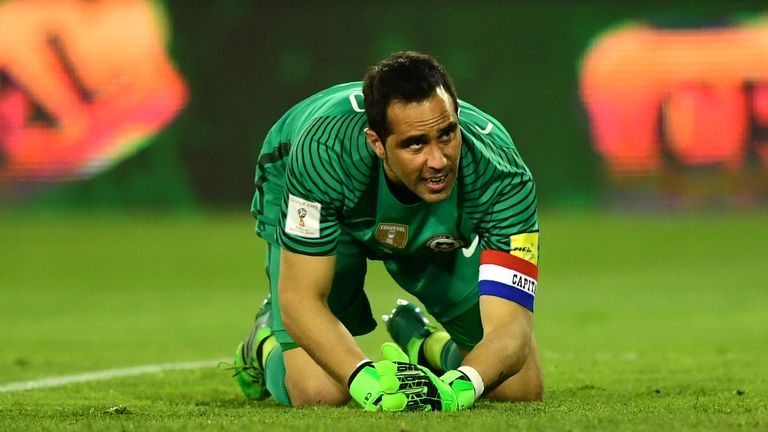 Claudio Bravo's wife has criticised some of her husband's Chile team-mates after they failed to qualify for the 2018 World Cup.
Carla Pardo accused unnamed players of unprofessionalism, saying at least one of them turned up for training drunk.
Chile crashed out of qualifying with a 3-0 defeat to Brazil on Wednesday and Pardo took to Instagram to thank Manchester City keeper Bravo, who captains the national team.
She said: "Thank you for all the beautiful moments my choice. Thank you Captain America for all that I have experienced. It was really beautiful.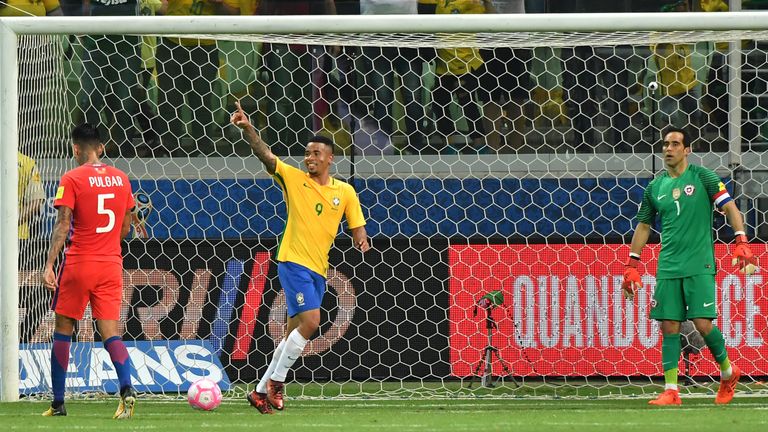 "But when they put on the shirt, it has to be with professionalism. I know that most of them bust their asses, while others were leaving parties and even did not train from the drunkenness they were carrying.
"If the shoe fits, wear it, and stop crying. Because now the whole country is crying. Waiting for you my captain with open arms."