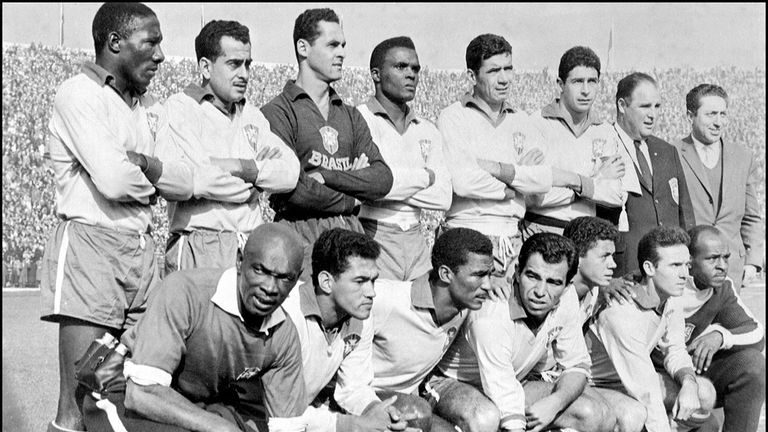 A thrilling Brazil side retained their World Cup trophy in Chile with Garrincha proving the star of the show.
Brazilian blend thrills the world as they retain trophy
The hype prior to the tournament surrounded expectations of another star showing from the gifted Pele. However, it was a different Brazilian, Garrincha, who stole the show.
Chile were given the honour of hosting the tournament ahead of neighbours Argentina. The World Cup had returned to the continent of South America after 12 years.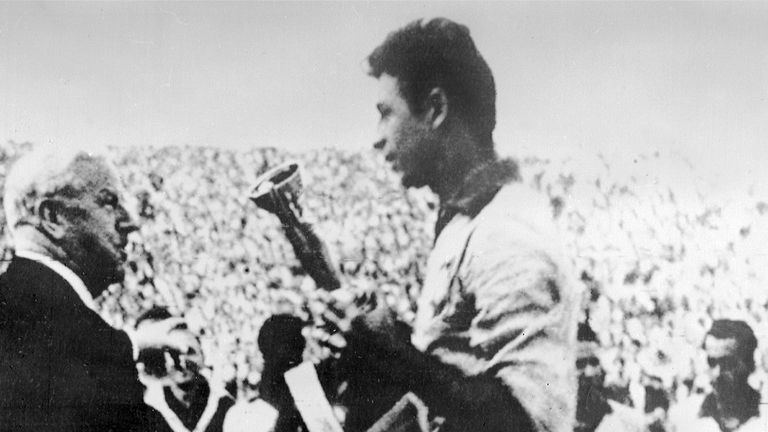 However, two years prior to the competition's kick-off, Chile endured the century's biggest earthquake.
But the country rallied and the seventh World Cup went ahead with four venues - Santiago, Vina Del Mar, Rancagua and Arica - all finished in time.
The competition continued with its group format. Four teams made up each group, with Brazil, England, Italy and Uruguay all seeded.
Pele blow
Group 3 held impressive talent as Brazil, Mexico, Spain - who now boasted former Hungary striker Ferenc Puskas at their disposal but were without Alfredo di Stefano - and Czechoslovakia all vied for a place in the quarter-finals.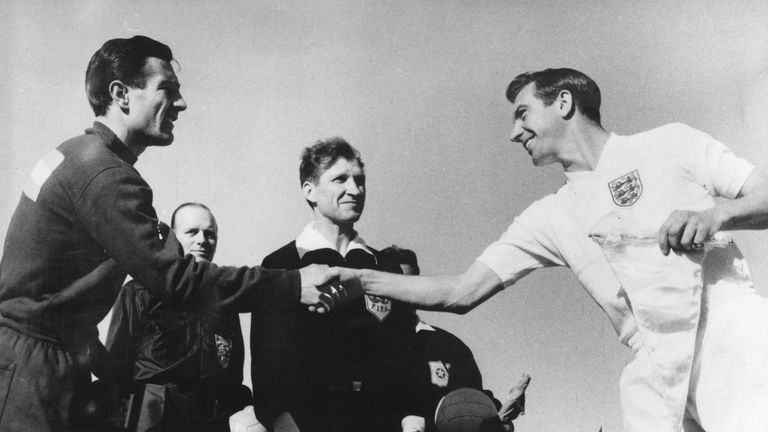 Brazil began well, seeing off Mexico 2-0 with 1958's hero Pele, now 21 years old, on the scoresheet. The Czechs, meanwhile, ground out a 1-0 success over Spain.
The holders then met Czechoslovakia and could only manage a 0-0 stalemate. This match was marred by an injury to Pele, whose tournament was sadly deemed over.
Spain were victorious versus Mexico but were outdone 2-1 by Brazil as Amarildo scored a late second-half double. Mexico then downed the Czechs 3-1 but the latter had already qualified as runners-up for the last eight.
The final two games of the group both ended in goalless stalemates meaning that Hungary finished top on five points while England and Argentina were tied on three.
Unlike the previous tournament, the team to progress when level on points was not decided by a play-off clash. It was instead determined, for the first time, by which side had superior goal average. England progressed.
However, their campaign was ended by Brazil, whose unorthodox-for-the-time 4-3-3 formation continued to pay dividends.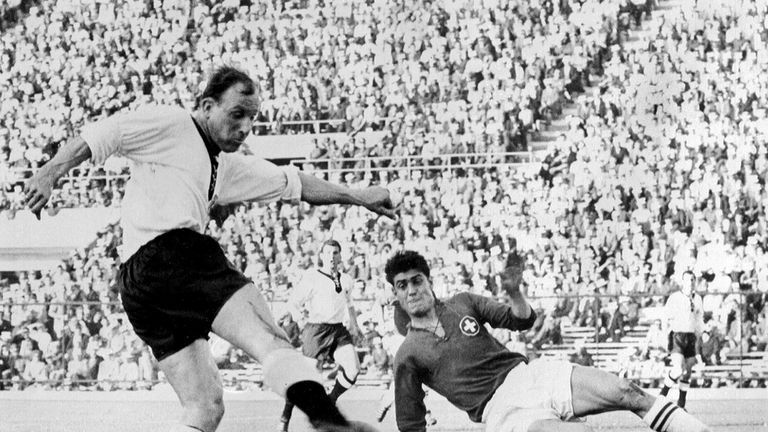 Hosts Chile booked their place in the semi-finals with a 2-1 win against Soviet Union, whose goalkeeper Lev Yashin, considered one of the world's best, again performed poorly.
In the other two quarter-final ties, Czechoslovakia and Yugoslavia both progressed at the expense of Hungary and West Germany respectively.
Chile's semi-final with Brazil was eagerly anticipated by the passionate home support and 80,000 attended the clash hoping for an upset against the favourites.
But it was not to be as a first-half brace from Garrincha helped the Brazilians advance to the showpiece via a 4-2 triumph.
For Czechoslovakia, two late goals against Yugoslavia ensured their place in the World Cup final after a 24-year absence.
Chile finished third after seeing off Yugoslavia before Brazil met the Czechs at Estadio Nacional. Brazil, boasting absorbing attacking flair, were considered strong favourites to see off the aging Czechs.
Furthermore, they were boosted by the availability of Garrincha, despite his sending off in the semi-finals.
Just like four years prior, Brazil went a goal down - Josef Masopust scoring for Czechoslovakia. However, two minutes later Amarildo levelled.
Late strikes from Zito and Vava completed the turnaround and sealed Brazil's glory and their retention of the world prize.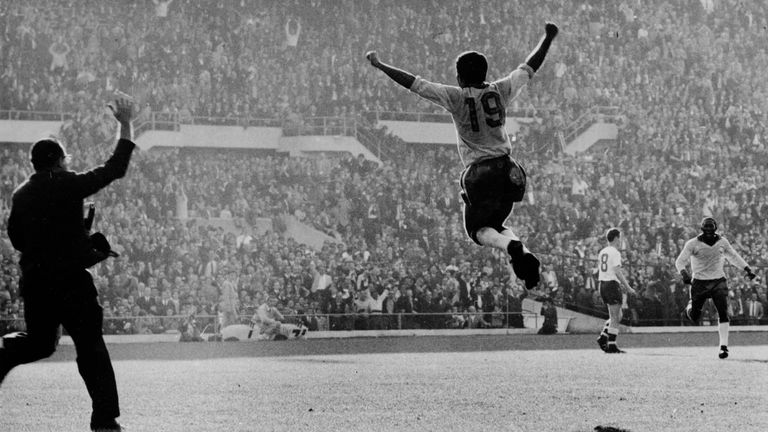 Player of the tournament: Garrincha
The 'Little Bird' who was, at 25, at the peak of his footballing wizardry shone gloriously at Chile 1962. His performances were a joy to behold.
Game of the tournament: Brazil 2 Spain 1
The Spanish headed into their final Group 3 fixture against Brazil needing a positive result in order to reach the last eight.
Adelardo Rodriguez rocked the Brazilians when he scored on 35 minutes. However, their hopes were extinguished in heartbreaking style when Amarildo scored two late goals.
Home nations
Northern Ireland, Scotland and Wales all failed to qualify. England topped their qualifying group, which included Portugal and Luxembourg, after they recorded three wins and a draw.
Their opening game at the 1962 tournament was a disappointing one as they lost 2-1 to Hungary, with Ron Flowers' penalty kick not enough.
But they responded versus Argentina as another Flowers penalty was followed up by goals from Bobby Charlton and Jimmy Greaves in a 3-1 triumph.
And, despite drawing their third match 0-0 versus Bulgaria, they booked their place in the knockout stage of the competition. However, a 3-1 defeat - England's only goal coming from Gerry Hitchens - to an excellent Brazil side ended their tournament.