Jurgen Klinsmann hailed his USA side's will to win after they snatched a late 2-1 World Cup victory over Ghana.
In the 82nd minute of Monday's Group G contest in Natal, Andre Ayew smashed a shot past United States goalkeeper Tim Howard to reward Ghana for their concerted pressure ever since Clint Dempsey's first-minute opener.
But the dominant Black Stars fell behind again just four minutes later as substitute John Brooks was left unmarked on a Graham Zusi corner to head home the crucial goal.
"It was a grind, but it was a wonderful win at the end of the day," said Klinsmann afterwards.  
"We got the three points that we badly wanted."
Klinsmann says his faith in his players did not falter even when Ayew levelled the scoreline.
"I said it to the bench minutes before - 'we're going to get some chances still'. So we are still in the game after the equaliser, we just need to kind of push and push and grind it out.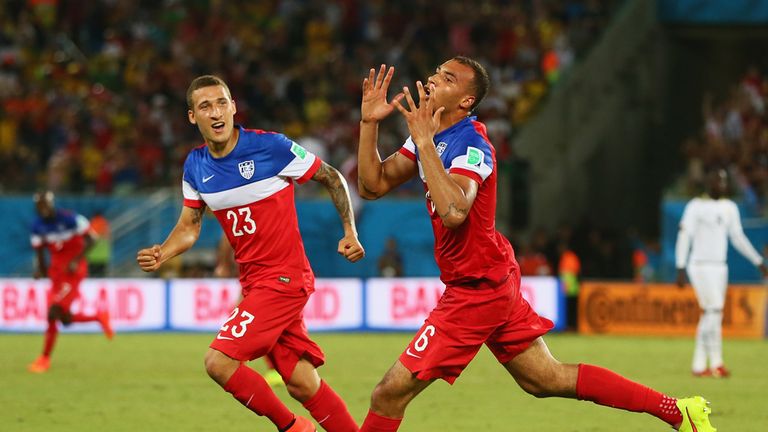 "That's what they did. Here comes a set piece we trained over and over and over that stuff. And he (Brooks) puts it in, it's so well deserved."
Klinsmann added in the post-match press conference: "This is definitely the start that you want. They worked hard for it and it is just a good feeling to have the first three points.
"All over the field, it was a very dynamic game, a game where chances were created on both sides.
"But I always saw opportunities coming as we played quickly in transition. Obviously when a set piece comes like a corner kick, we have more hope because we are good at that.
"We train for those things and have determined players that go in for those balls.
"I think it a big moment for John Brooks coming into this game at half-time. It is a special moment for the boy. He did well."
Brooks was a half-time replacement for Matt Besler, while Jozy Altidore also went off with a hamstring injury during the match.
"It was not easy to swallow the first pill of Jozy coming off the field," Klinsmann said. "He is very, very important for us.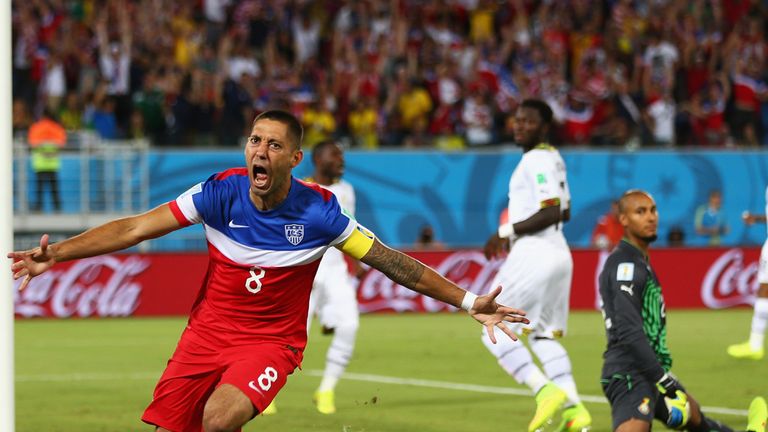 "At half-time, with the soreness that Matt Besler had, we just decided not to risk him and maybe have a second player going out then so we were precautions.
"John came in, played in his first World Cup game and scored in it, so it is quite a special day for him."
Dempsey's goal, timed at 29 seconds, was the fifth fastest in World Cup finals history and the former Tottenham and Fulham forward was also in the wars after receiving a broken nose in a challenge with John Boye.
"I just had trouble breathing," Dempsey said. "I was coughing up blood a little bit. Hopefully I'll be able to breathe through my nose again before the next game (against Portugal in Manaus on Sunday)."
Dempsey added: "This win means nothing unless we're able to build upon it the next two games."