Wayne Rooney's penalty in England's European Qualifier against Switzerland saw him overtake Sir Bobby Charlton's scoring record.
Rooney fired home his spot kick as England made it eight wins out of eight in European Qualifiers with a 2-0 victory over Switzerland in the Group E game at Wembley.
Charlton's record had stood for 47 years but in his 107th appearance for England, Rooney finally eclipsed the total of the 1966 World Cup winner.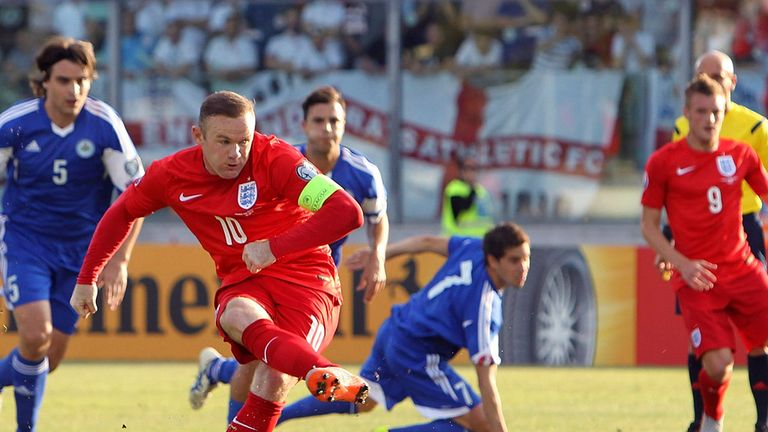 He had previously moved ahead of Gary Lineker with his penalty against San Marino in Saturday's 6-0 victory.
With Rooney now having put himself top of the pile, we take a look at the numbers behind his scoring feats at international level.
Rooney has come in for criticism over his faltering domestic form with Manchester United in recent months, but he is capable of scoring all kinds of goals on his day.
Thirty-four of his England goals have been scored with his favoured right foot, but he has also scored five with his left, and 11 with his head. His tally includes six penalties and two free-kicks, and in total he has scored eight times from outside the box.
He has scored one more goal at home (22) than away (21), and he has also netted seven in neutral locations. The stats show he has scored more frequently in the second half, with 27 of his goals coming after the break compared to 23 before.
The majority of Rooney's goals have come in competitive fixtures. He now has 30 in qualifying games, but his record in major tournaments is less impressive, with only six goals in total.
Rooney's penalty at the Stadio Olimpico was his fifth against San Marino - making them the opponent he has netted the most against. He has scored four goals against Croatia and Switzerland, three against Kazakhstan, and two goals against 12 different nations ranging from Brazil to Belarus.
But how does his tally compare to other international top scorers? 
Former Iran striker Ali Daei tops the charts with 109 in 149 games, and the most prolific present day striker is Germany's Miroslav Klose, who retired from international football last year with 71 goals in 137 appearances.
Here's how Rooney's tally of 50 from 107 games matches up to the leading scorers from other World Cup-winning nations. 
Pele (Brazil) 77 goals, 92 games
Miroslav Klose (Germany) 71 goals, 137 games
Gabriel Batistuta (Argentina) 56 goals, 78 games
David Villa (Spain) 59 goals, 97 games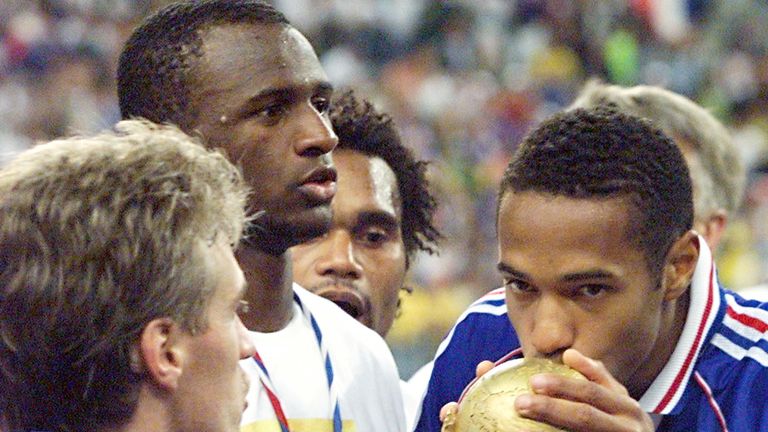 Thierry Henry (France) 51 goals, 123 games
Luis Suarez (Uruguay) 43 goals, 82 games
Luigi Riva (Italy) 35 goals, 42 games
Rooney continues to split opinion in the debate over England's greatest ever goalscorers. But now that he has moved ahead of Charlton, it could be a long, long time until the record is broken again.