Roy Hodgson's England: Why so much criticism of him is misplaced
Last Updated: 08/09/15 10:39pm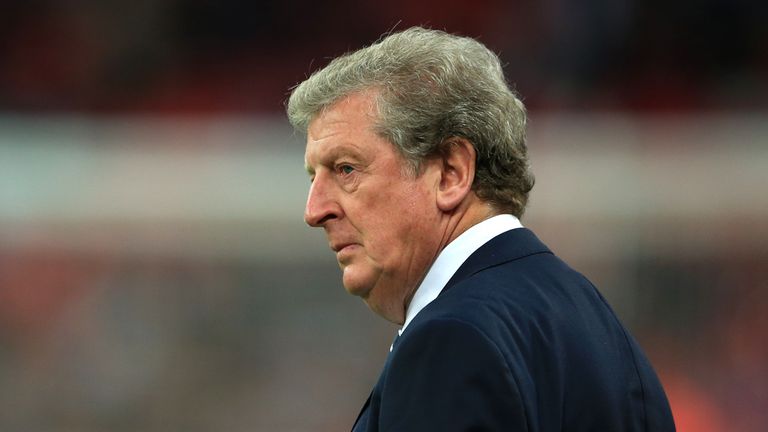 England made it eight wins from eight games in European Qualifiers with a 2-0 victory over Switzerland at Wembley.
The game saw Wayne Rooney break Sir Bobby Charlton's England goalscoring record but there were also familiar grumbles too.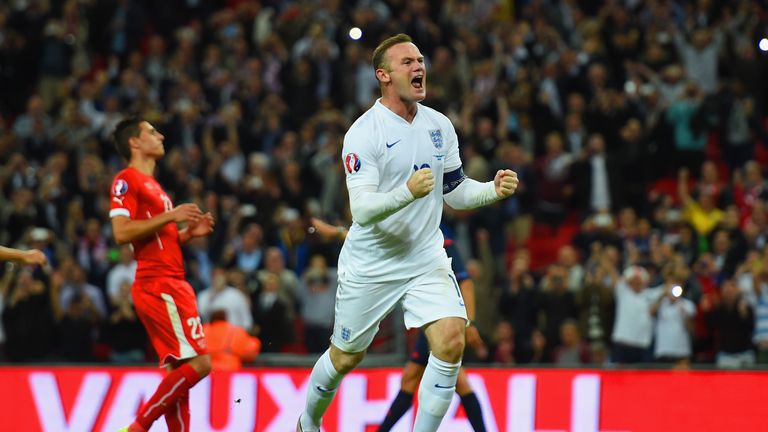 Despite being unbeaten in over a year, Roy Hodgson has been unable to win over all the doubters after a poor performance at the 2014 World Cup in Brazil.
Some of that criticism is understandable. But some of it does not stand up to scrutiny. Here we look at five frequent criticisms that are worthy of examination...
Why is Hodgson such a defensive coach?
Hodgson's reputation as a functional coach was hard-earned over decades of management and while he is unlikely to change his coaching methods so late in his career, his team selections for England confound the stereotype.
At last year's World Cup, he fielded a front four of Rooney, Daniel Sturridge, Raheem Sterling and Danny Welbeck. Any three might have been considered bold enough. Four men used to life in a front two or three was closer to reckless. England's midfield was exposed.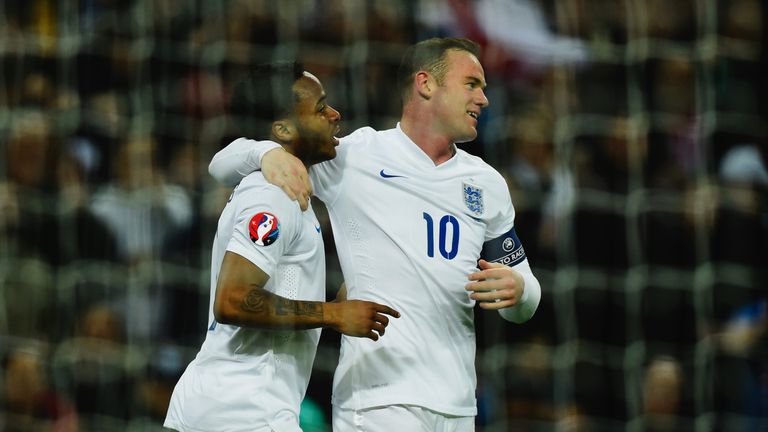 And yet, still the complaints came that Hodgson hadn't 'gone for it' in Brazil. Against Switzerland, with the scores level, he went with Ross Barkley and James Milner as the holding midfielders behind a front four. It could not be construed as negative.
Throughout qualifying, Hodgson has taken another bold step in using Jack Wilshere as a deep-lying dribbler. Whether this positive approach works in France remains to be seen, but it does undermine the argument that he is too cautious.
Why are Hodgson's teams so boring?
The label that England are boring to watch has emerged for a variety of reasons. Perhaps the number of friendlies don't help and Hodgson's men have effectively added three of them to their schedule by qualifying with three games to spare.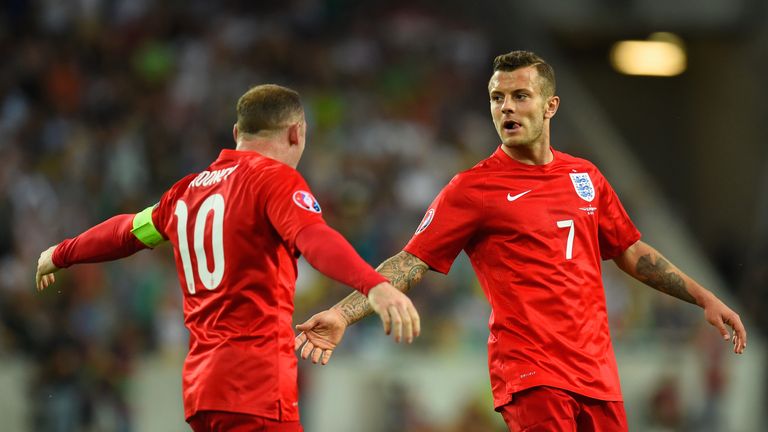 But to specifically suggest England's efforts under Hodgson have been particularly dull appears baseless, not least because they have just scored eight goals without reply in the past week and boast the best goal difference of any team in the European Qualifiers.
In the summer, England beat Slovenia 3-2 in Ljubljana courtesy of two stunning strikes by Jack Wilshere followed by a slip up and a late winner from Rooney. It was a game to remember. But three months pass without a game and the old clichés soon return.
Why doesn't Hodgson pick players on form?
In much the same way that recent results barely register on the public consciousness, individuals' international form is often forgotten. Rooney has netted in his last seven competitive England games - a record - and yet some still regard him as a problem.
Why persist with Welbeck? He's scored six in qualifying. Why is Andros Townsend still in his thoughts? He's scored three goals for Hodgson's England, despite only making four starts. The manager is naturally inclined to trust those who have delivered for him.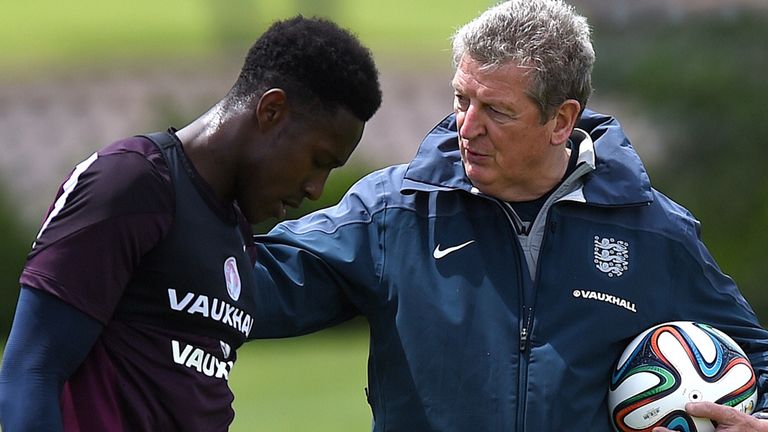 It works the other way too. There was outrage on social media when Nathaniel Clyne was ignored for 84 minutes in Slovenia but Hodgson will have recalled rather better than the average supporter how the full-back had underwhelmed in his previous game against Italy.
Plenty of players have been welcomed into the squad after a good run of form - Leicester's Jamie Vardy, for one - and while several Crystal Palace players can count themselves unlucky right now, Hodgson has shown enough flexibility in his approach to offer hope.
Why doesn't Hodgson trust in youth?
'Play the kids' is the default position whenever a team disappoints. However, not only would it be folly to write off entire international tournaments and careers, it ignores the fact that Hodgson has actually succeeded in overhauling this England side anyway.
Thrust into the job on the eve of Euro 2012, seven of the starting line-up used in that summer's quarter-final defeat to Italy are now over 30. None are in the current squad. In fact, Phil Jagielka is now the only squad member over 30. It's been a rebuilding job.
As a result, four years after Fabio Capello named England's oldest World Cup squad ever, Hodgson picked the youngest one for over 50 years to take to Brazil. Far from not trusting in youth, Hodgson's faith in young players has been remarkable.
Couldn't any manager do well in qualifying?
Hodgson's qualifying efforts are unprecedented. This is the first time England have ever won eight games in a European qualifying group - and Steve McClaren's men even had 12 games to manage it before Euro 2008.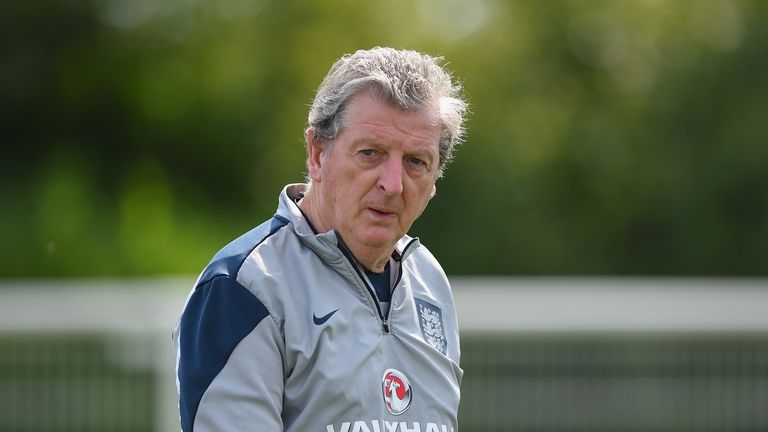 McClaren's failure, arguably with a more talented team, highlights the fact that problems are always possible. It only requires a glance at the struggles of the other major nations in qualifying to appreciate that complaints about 'boring' England should be put in perspective.
Germany and Spain have been beaten; the Netherlands are unlikely to make it. In fact, England are the only country with a 100 per cent record. If nothing else, it's a testament to the team's attitude under Hodgson. It would be foolish to take that for granted.
Conclusion
England's last World Cup qualifying campaign was the first in which the team were unbeaten since the six-game qualification that Sir Bobby Robson safely negotiated ahead of Italia '90.
But the subsequent struggles at last year's World Cup show the flaw in Hodgson's work so far. England have not been able to replicate their qualifying form at tournaments and it's difficult to envisage the 68-year-old coach surviving another summer of disappointment.
Failure in France would bring deserved criticism. But what's clear is that much of the flak fired in Roy Hodgson's direction is debatable, to say the least.