We challenged the Soccer Saturday pundits to predict the Premier League top four after Arsenal climbed back into the Champions League qualification places.
The Gunners benefited from Tottenham, Liverpool and Chelsea all dropping points, although the two Manchester clubs strengthened their grasps on the top spots following narrow wins at the weekend.
While plenty consider City as champions-elect following their record-breaking start, the top-four battle is wide open with three points separating third and sixth, while second-placed Manchester United face a testing run of Watford and Arsenal away before hosting the leaders.
Ahead of a midweek round of Premier League fixtures, here's how the Soccer Saturday pundits see the top-four race...
Charlie Nicholas
Charlie predicts: 1) Man City 2) Man Utd 3) Arsenal 4) Tottenham (33/1 with Sky Bet)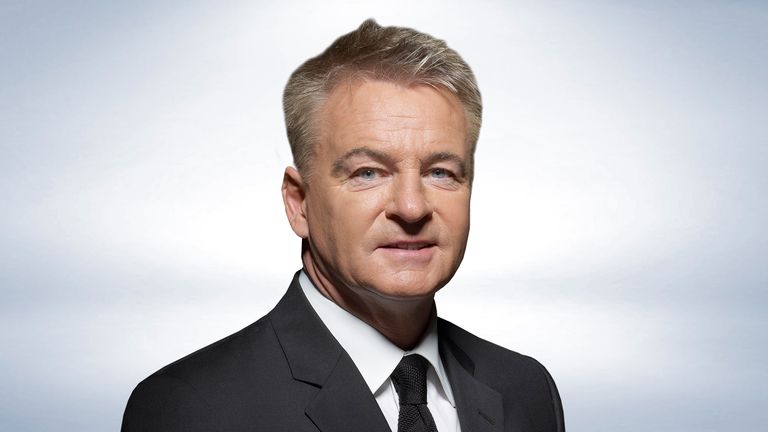 I'm pleasantly surprised Arsenal are above Liverpool and Tottenham, although for me it's not about a north London battle for us. You've got to compete with Manchester City but that's not really happening.
I don't think there's much in it for the Champions League places. People are talking about a two-horse race but I don't really see United in with a chance. They simply have to beat City in the huge Super Sunday coming up.
There's not much between second and sixth but City will also drop at some points, especially coming into this part of the season where so much can change as the games come thick and fast.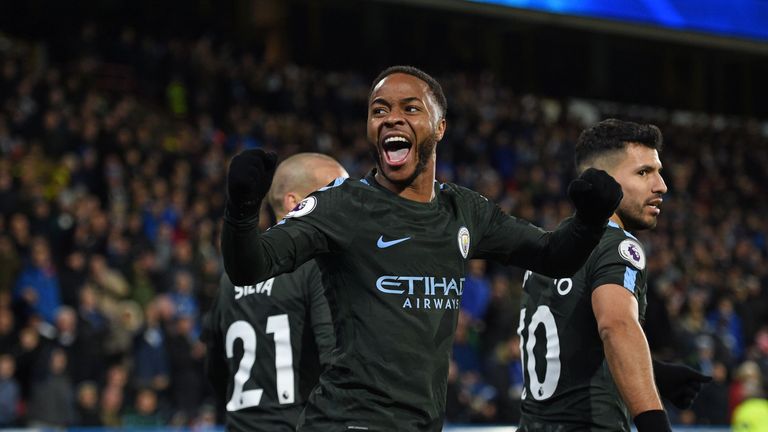 The top six can all beat each other and through the weekend there were so many problems for each side, with lucky decisions benefiting a few of them, so there's so much tremendous conversation for us to have on Soccer Saturday.
We were raving about Spurs three weeks ago after suggestions of the 'Harry Kane team' and all of a sudden we're asking whether they can cope without Toby Alderweireld, while we wrote Arsenal off a few weeks ago and now they're in the top four.
I think it will be the two Manchester clubs and then, with the squad to rotate enough to deal with the Europa League, I'd go for Arsenal, then I'd add Tottenham because there's still too many question marks about Chelsea and Liverpool.
Paul Merson
Merse predicts: 1) Man City 2) Chelsea 3) Man Utd 4) Arsenal (22/1 with Sky Bet)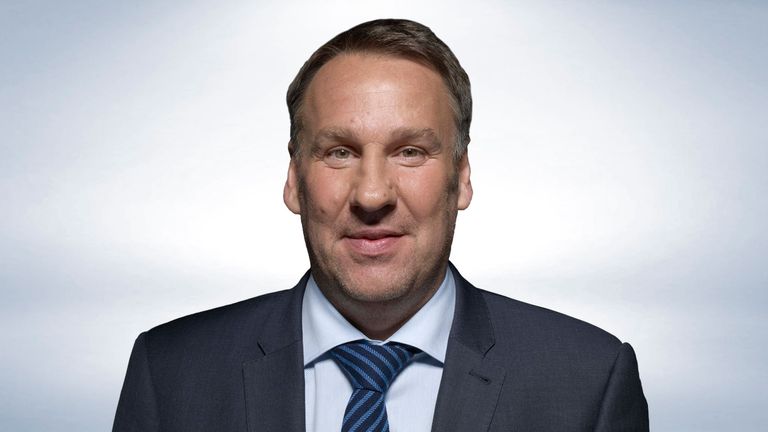 I think it is really weird as you are going to look at these teams behind Manchester City, and soon - and I think we saw it with Tottenham the other day at the Emirates - that they are going to start just going for the Champions League. In my opinion, they have written off the league. They were still in the game against Arsenal and they take off Harry Kane and Dele Alli. And they play in the Champions League.
So for me, teams are going to now start thinking just about the Champions League and Arsenal do not have that problem, they are just happy to finish in the top four, they are not a club who are going for the league.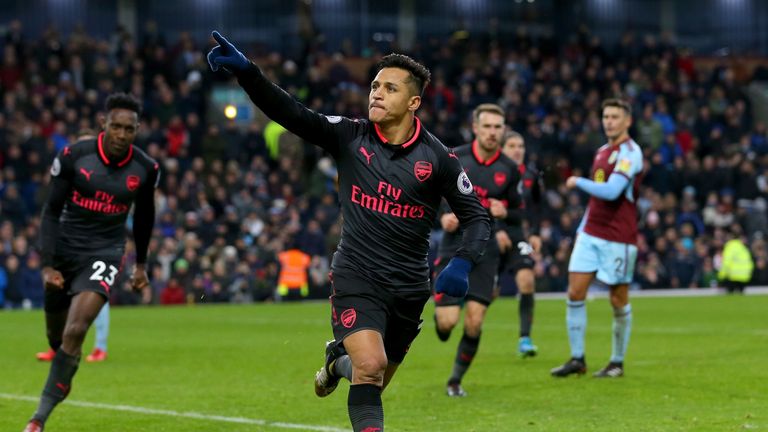 I think Tottenham could miss out on the Champions League, they need to be careful. I think Arsenal will make the top four, but only if Alexis Sanchez and Mesut Ozil both stay in January. But if they do not, then that top-four order will change again as I would not give them a hope of making the top four.
I am not saying Arsenal are a better team than the others [Spurs and Liverpool], I am just saying I think the others will lose focus the way it is going.
Chelsea have got unbelievable fixtures coming up, they should win their eight or nine games, Man Utd could be completely and utterly out of it by Sunday. If they do not win at Watford and lose at Arsenal, and Man City win both their games, they could be 13 points behind and that would be completely it.
Defensively, I just can't see Liverpool getting in the top four. You never know with Liverpool, but defensively they are always going to get caught. I think you have got to be at least half solid at the back.
Phil Thompson
Thommo predicts: 1) Man City 2) Chelsea 3) Man Utd 4) Liverpool (22/1 with Sky Bet)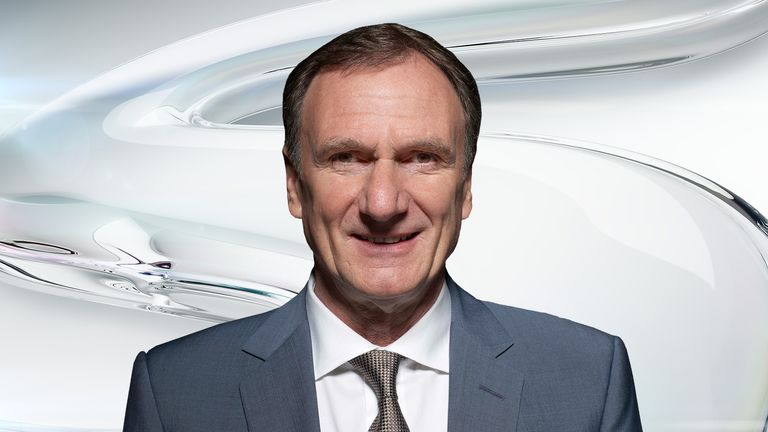 I'm going for Arsenal and Tottenham to miss out as you don't really know what you're going to get from them. Arsene Wenger's side were very fortunate to get a win at the weekend, while Spurs are struggling to consistently deliver.
Arsenal are in a transitional period and if Alexis Sanchez and Mesut Ozil do go in January then it will be tough for them to get sufficient quality in, while Spurs also tend to falter against the top sides, particularly away.
Liverpool have their frailties but so do all of the other sides so I'm backing them to make the top four, but it can all change month-by-month because it is so close and tough to call.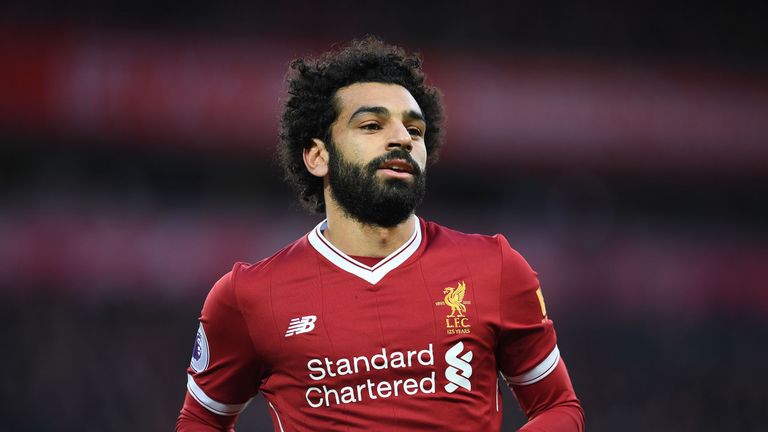 Manchester City are a cut above the rest, you don't need to be a Sky pundit to see that. People will say it was only Huddersfield at the weekend but they haven't been behind in a game for a while and to see how they responded, with their attitude and performance said a lot. You could see by their celebrations at the end how much that meant to them.
Chelsea and Manchester United look to have enough to be in the top six but without quite a few injuries to key personnel, perhaps Kevin De Bruyne and David Silva, the creative spirits of the side, or another centre-back, you can't see anyone getting close to City.
Matt Le Tissier
Le Tiss predicts: 1) Man City 2) Man Utd 3) Chelsea 4) Tottenham (14/1 with Sky Bet)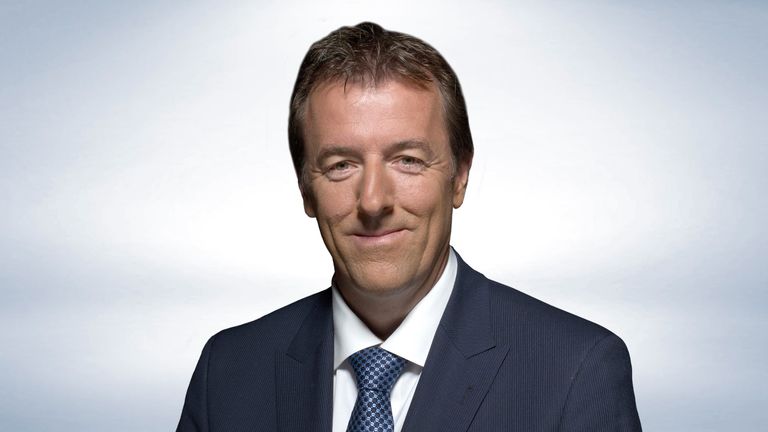 The real question is who will be second, third and fourth for me as I don't see anybody challenging City. I know Huddersfield gave them a scare but I don't think anybody can match them over the course of the season.
Arsenal are not suddenly convincing me with a 92nd-minute 1-0 victory over Burnley and Liverpool also miss out for me because their defence and goalkeeper are well behind the level of the other five.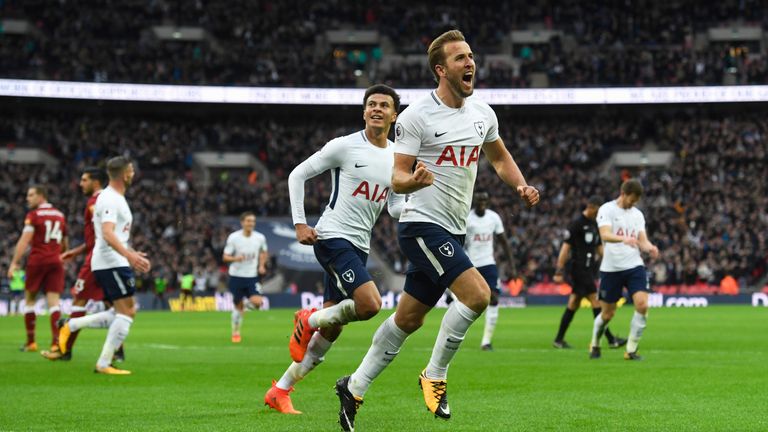 Tottenham have had a couple of setbacks and are missing Toby Alderweireld and Victor Wanyama. I'm not convinced by Eric Dier and Harry Winks as a central-midfield pairing and I'd change my mind about them being in the top four if you played those two for the rest of the season.
Winks has a lot to learn and flatters to deceive in my opinion in terms of his impact on a game compared to Mousa Dembele.
I don't think Chelsea have enough to defend their title but do think they will be in the top four and it will be tight between them and Spurs for third and fourth.