With the race hotting up, which of Manchester United, Arsenal, Tottenham or Chelsea will end up in the top four?
We asked the Soccer Saturday pundits for their verdict on the race for the Champions League, which has hotted up with Manchester United's resurgence in recent weeks, while Arsenal moved back within three points of Chelsea courtesy of a 2-0 win against them at the Emirates on Saturday.
And since the pair went head-to-head at the Etihad on January 3 both Liverpool and Manchester City have been back in perfect form - so who will emerge as the Premier League champions in May?
Charlie Nicholas: United's momentum a big help
Manchester United did not play well at the weekend but they got the result they required against Brighton. They got a bit lucky against Spurs but that is momentum and that is what it does.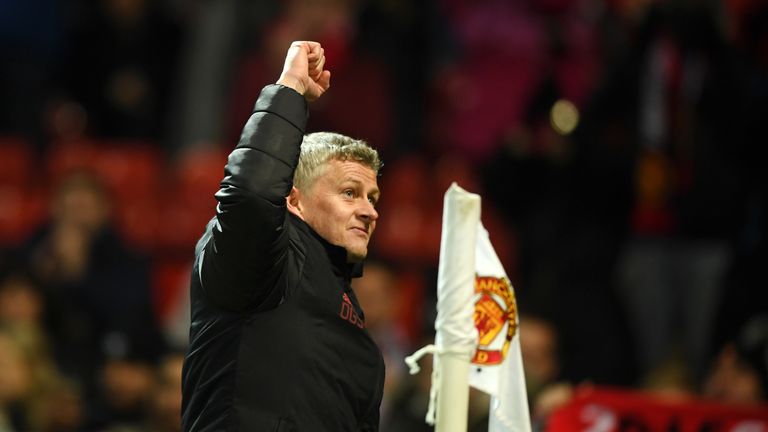 People are talking about Pogba and Rashford for the right reasons. However, they make silly mistakes and their defence is questionable. Manchester United are not as defensive as they were under Mourinho.
They have talent so with that they become dangerous. United have some big games to come, so from that it is hard to split them. They have the most momentum at the minute and Spurs got fortunate with the late winner otherwise they would have been dragged into it.
I would say slight there's an advantage for Manchester United but would not trust them defensively. Solskjaer's men have the momentum to pip Arsenal and Chelsea to top four but I could be wrong.
On the Spurs front, Kane is out till mid-march, but he is a quick healer. Dele Alli is a three-four week minimum potentially with his hamstring. Llorente is struggling and Pochettino doesn't want Vincent Janssen in the team.
There is a limit to what Spurs have got. They look average and weak defensively. Whatever cushion they think they need may not be enough. The gap between them is not big enough and like I said they are vulnerable in attack and defence so they have got some work to do to escape getting dragged into that top-four race.
Paul Merson: Chelsea to pip Arsenal, Liverpool will edge it
Arsenal will get beaten by a team in the bottom half next week probably, they were getting beaten by West Ham last week and they were very poor. They won't have the consistency, I think Manchester United will get found out - they can't keep on being that lucky, and I say lucky but they're poor at the back.
Tottenham's games they've got without Kane are winnable, so I don't see a problem with them, the top two will look after themselves and I think Chelsea will get it.
Man for man they're a lot better than Arsenal I think. Defensively, they'll be more reliable before the end of the season. Manchester United have got a couple of nice games coming up, they've had some nice games, but I'm a great believer that what follows easy games is difficult games. What about when PSG get hold of them?
It would've done Arsenal a favour to get beat the other day, I think, and then they could have put all their eggs into the Europa League. Now they've got to go for the league too but I just don't think they're good enough. They're hot and cold, you've got to be consistent. One minute they're getting well-beaten by West Ham, but then they're well-beating Chelsea. The manager's got to be scratching his head.
This is Arsenal, they need to be playing Champions League football, not Thursday night. I think Chelsea will edge it, but only just. It's more the three-point headstart if I'm being honest.
I think Liverpool's result was massive against Palace. They're a dangerous animal as they showed against Manchester City, it was a hard game, it was a struggle and there was a goalkeeping error but you've got to ride your luck. The one worry would be shipping three goals because they've been solid.
I'm just going to plump for Liverpool, four points is a lot of points. I don't think they can even afford to draw a game at the moment. If you look at Man City, they play Newcastle away which will be 10 behind the ball, then they've got Chelsea and Arsenal at home.
Matt Le Tissier: United's hot streak all-important
I think the top-four situation has changed quite quickly over the last couple of weeks, with United's form and Chelsea being quite poor at the moment.
They seem a bit dodgy at the moment, United are closing in fast. It is all up for grabs and if Arsenal can keep up that level of performance you would not rule them out. United are the team on a hot streak and Chelsea are now looking a bit precarious for a top-four spot.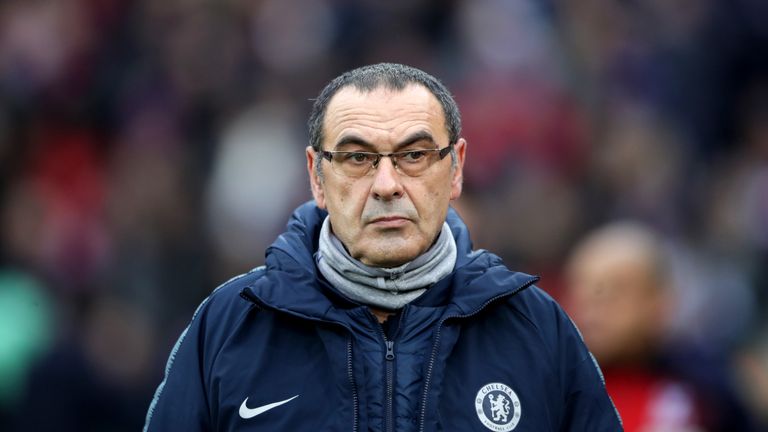 I think Spurs have got more than enough to secure the third place, it depends how long Kane is out for but Son is back the first week in February so they should be okay. With the momentum at the moment, I am swaying towards Manchester United.