Football Expert & Columnist
EFL Cup final: Pressure on Paul Pogba to deliver for Man Utd, says Jamie Redknapp
Last Updated: 26/02/17 11:29am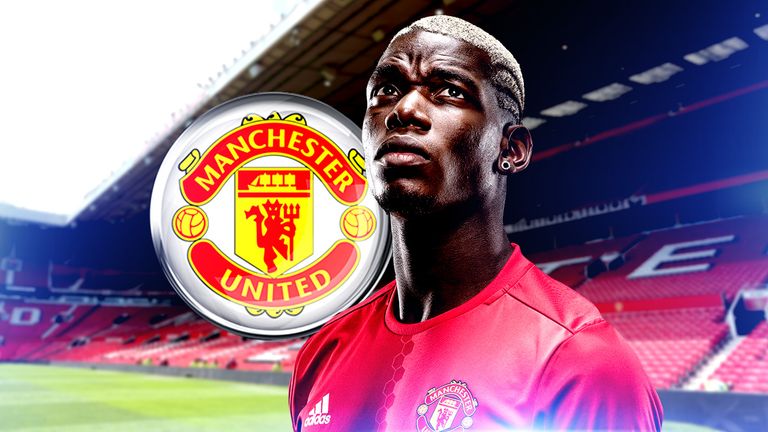 Manchester United will miss Henrikh Mkhitaryan in the EFL Cup final - but it's time for Paul Pogba to step up, says Jamie Redknapp.
EFL Cup finalists Manchester United and Southampton will both be missing key players on Sunday - and whoever copes best with those important absences will come out on top.
Southampton have been a surprise package this season under Claude Puel. I really don't know how they do it every year: they lose their best players, they lose their managers, and still carry on in a good way.
Their result against Liverpool in the semi-final of this competition was a good example. Especially going to Anfield and getting the win, without Virgil van Dijk, was against all the odds. But they kept a clean sheet there and proved they're a tough nut to crack.
Indeed, if they go a goal up on Sunday, United will find them hard to break down. Oriol Romeu does a great job in front of that back four, putting out fires all over the pitch and gives the backline real protection.
But they are missing the injured centre-back Van Dijk at Wembley and, although they got through without him against Liverpool, he's a special player for them and, with him on the sidelines, that gives United an advantage.
Jose Mourinho will be without a key man, too. Henrikh Mkhitaryan hasn't recovered from the injury he picked up against St Etienne and he'll be a big loss.
However, Michael Carrick has been passed fit and that's important. I always think in cup finals it's about getting control of the game. Can you get hold of that ball and make the other team work?
Make no mistake, cup finals drain your legs. They're very tiring. So, you have to keep possession of the ball and nobody does that better than Carrick. He dictates play and has so much experience.
However, despite the control Carrick brings, there is pressure on Paul Pogba to take the game by the scruff of the neck. And that's going to be a challenge for the Frenchman.
There's no doubt at all he's a great player, he's got all the attributes. But there seems to be something missing in big games recently. For instance, the biggest game for United is Liverpool - and, in both of those games this season, he's not had an impact.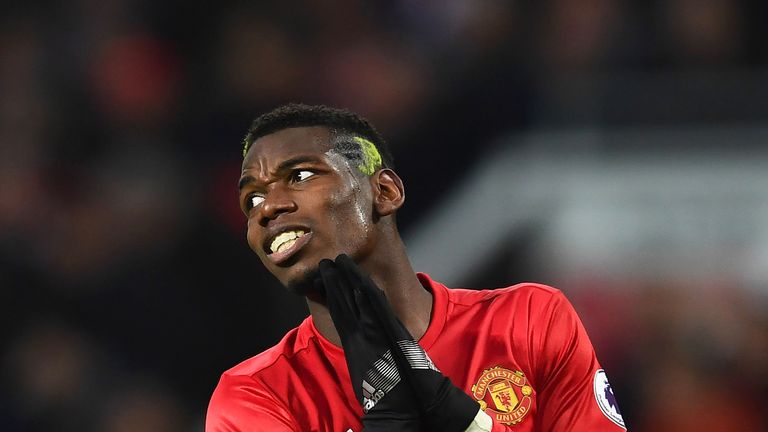 We see Pogba on Instagram and he's a super human figure. But he's only got the same feelings as everybody else. The nerves can take over.
Jamie Redknapp
He had a nightmare in the game at Old Trafford, in particular - but even in the Euros, with France, we didn't see him at all in the final when they lost to Portugal.
What's the reason for that? Sometimes it's a mentality thing, players can get too hyped or they get nervous and put pressure on themselves because they want to do so well.
We see Pogba on Instagram and he's a super human figure. But he's only got the same feelings as everybody else. The nerves can take over.
The challenge for him is to live up to his world-record transfer fee this weekend and deliver a starring performance in the middle of the park for Manchester United.
It could be a big moment for him - and certainly Mourinho will be hoping that by lifting the EFL Cup he can kick-off a new era of success at United.
He's identified this competition before when he was at Chelsea as a good base for him and he's taken that to United.
It's a clever move. Finishing in the top four is great but fans want to go to Wembley, they want to win trophies. And Mourinho knows that if they win on Sunday, the picture of him lifting the trophy will go up on the wall at United.
He'll believe that will be a starting point, a building block for many years to come.
Two months ago, the pressure seemed to be getting to him but his demeanour has changed and the team looks more relaxed; they are playing with the confidence and swagger you'd expect from a United team.
That - along with Van Dijk's absence - is why I'm tipping them for a narrow win. Although, they'll need Pogba to deliver, and perhaps even a moment of inspiration from their big-game player Zlatan Ibrahimovic.
New customers: Grab a NOW TV Sky Sports Month Pass for £20pm for the first two months and catch a blockbuster period of live Sky Sports action. No contract.