Football Expert & Columnist
Tottenham need to finish above Arsenal this season, says Jamie Redknapp
Last Updated: 06/03/17 7:44am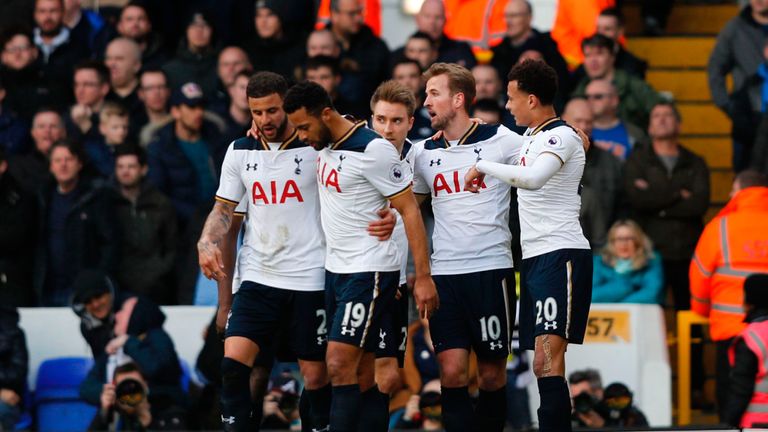 Jamie Redknapp says Tottenham have to finish above Arsenal this season to exorcise 22 years of Premier League pain.
The Sky Sports pundit and former Spurs midfielder was speaking after watching Mauricio Pochettino's side secure an impressive 3-2 win over Everton on Nissan Super Sunday, a result which sees them go six points clear of their North London rivals and remain second in the table.
You have to look back to the 1994/95 season for the last time they avoided what Gunners fans have dubbed 'St Totteringham's Day' and finished above their neighbours.
Arsenal pipped them on the final day of last season and Redknapp says this is Spurs' chance to end that run and start focusing on other achievements.
The next North London derby is live on Sky Sports on April 30 and Redknapp said: "It does all point towards the Arsenal game and Tottenham now have a six-point gap, though Arsenal have a game in hand.
"They are in better form than Arsenal and they have to make it their year to finish above them and exorcise all those demons that have been there for so long."
He added: "It might sound irrelevant to some people, but I spent enough time there to realise the key for them is to finish above Arsenal.
"They finished third in a two-horse race last year when Arsenal pipped them and it hurt them, it really did.
"I think they've got to find a way of exorcising those demons and almost then they can get on with it.
"There's so many good things happening at Tottenham. The nucleus is good, there's young players and a great young manager. Things are looking up there.
"The way Arsenal are playing at the moment they are never going to get a better chance to do that."