Jamie Redknapp says Arsenal have too many players not trying hard enough - and highlighted Mesut Ozil's display at Tottenham as an example.
Arsene Wenger's side suffered a 2-0 defeat in Sunday's north London derby at White Hart Lane through goals from Dele Alli and Harry Kane, but Sky Sports expert Redknapp was impressed by the work ethic of Christian Eriksen.
And he contrasted that with the efforts of fellow "luxury player" Ozil, who Redknapp says did not do enough to help his team.


"I want to mention Eriksen and on the flip side look at Mesut Ozil today," Redknapp said on Super Sunday.
"They are very similar players, both of them are what you would call, in a nice way, luxury players.
"They are the sort of players that can open the door and you don't expect them to put too much hard work in.
"But when I looked at Ozil compared to Eriksen there was such a distinct difference between the two in terms of work ethic and pressing and the amount of times Eriksen won the ball back for his team, but also got involved in open play.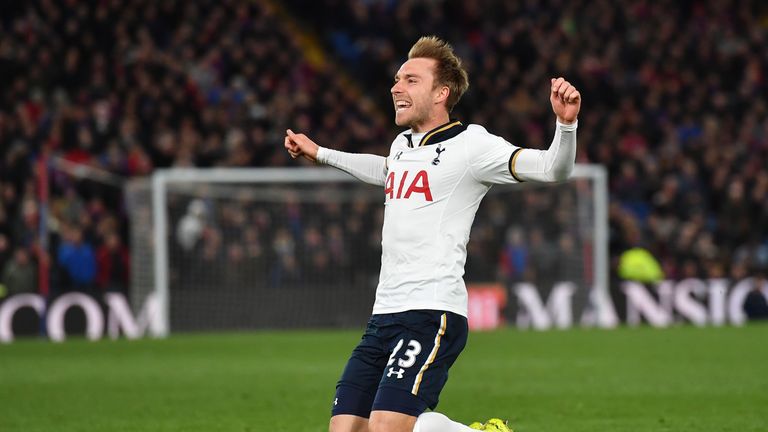 "I thought he was fantastic today, Eriksen. I looked on the flip side at what Ozil offered his team when you want a piece of magic or you want someone to unlock the door.
"At times there were passengers and you can't have passengers in these north London derbies.
Live Friday Night Football


"In the team Thierry Henry played in you had no passengers whatsoever. There was too many and they have to change that next year.
"There are too many players that look comfortable in that red and white shirt that don't deserve to be in it.
"Just not good enough and not only that, not trying hard enough."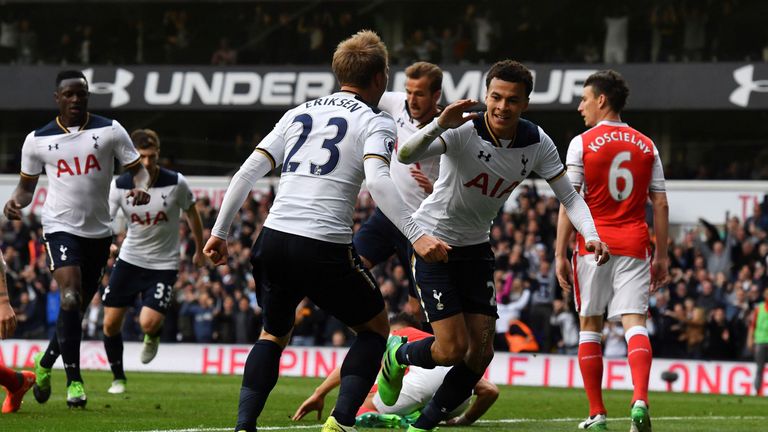 Spurs enjoyed their ninth straight Premier League win and the result means they are guaranteed to finish above Arsenal for the first time in 22 years.
And Redknapp argued there is a clear difference in quality between the north London teams.
"The gulf in class between the two sides is so apparent," he added.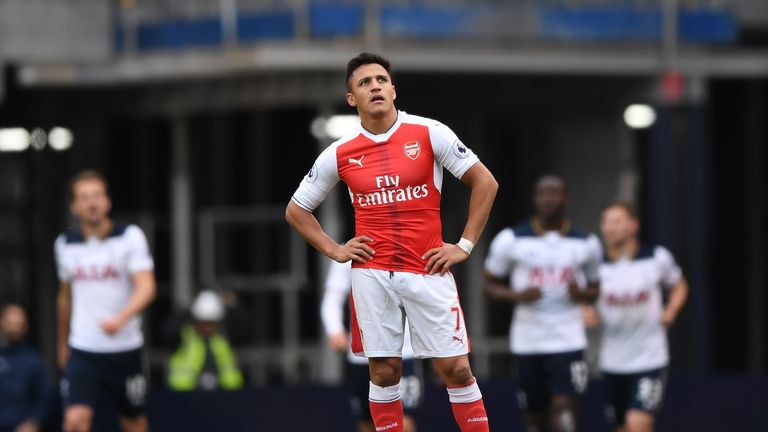 "If you said to Mauricio Pochettino he could take players out of that Arsenal team to improve yours, how many would he take?
"I reckon there would probably only be one. Maybe Sanchez.
"Apart from that I think that Spurs are a different class to Arsenal at the moment. There are no passengers, everybody knows what they are doing, they work hard as a team and they've got quality."