Jamie Redknapp believes David Silva is reaching new heights in the later stages of his career, comparing him to Andres Iniesta and Xavi.
The 32-year-old Spaniard was named man of the match after scoring the opening goal in Manchester City's 3-1 derby win over Manchester United on Super Sunday as City remain two points clear at the top of the Premier League table.
Sky Sports expert Redknapp insisted he should now be talked about in the same breath as some of his legendary former international team-mates.
"There were so many things to admire," he said.
"When I think about players of his quality, I think of Iniesta and Xavi, and his performance today was at that level.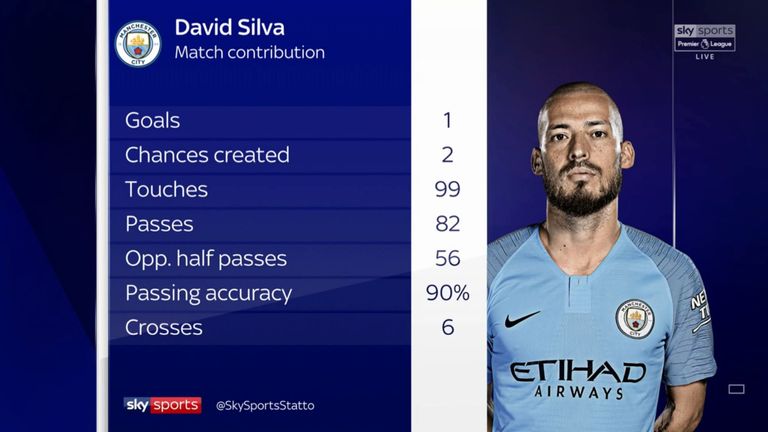 "The stat I really like is the 56 passes in the opposition half. That tells me that his game is now evolving and getting better.
"He knows that by getting into those positions and by getting further up the pitch, he can affect the game.
"He has that vital last pass and passes with purpose and penetration and does it so well. There's so many good things that he does.
"His touch map sums it up. He was everywhere, he ran the game from start to finish and was so impressive.
"He just seems to be getting better and better."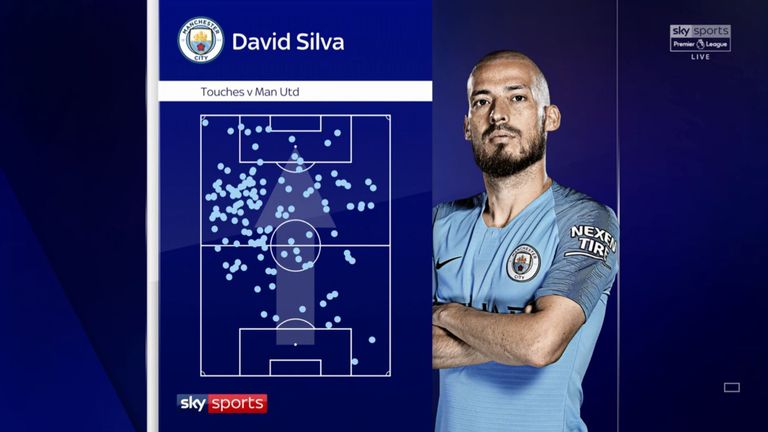 Silva has been at Manchester City since 2010 and his former team-mate Pablo Zabaleta, who was a guest in the Sky Sports studio, insists English football should celebrate his talents.
"This guy doesn't need to run so much. His brain and quality is there to make things happen," said the West Ham defender.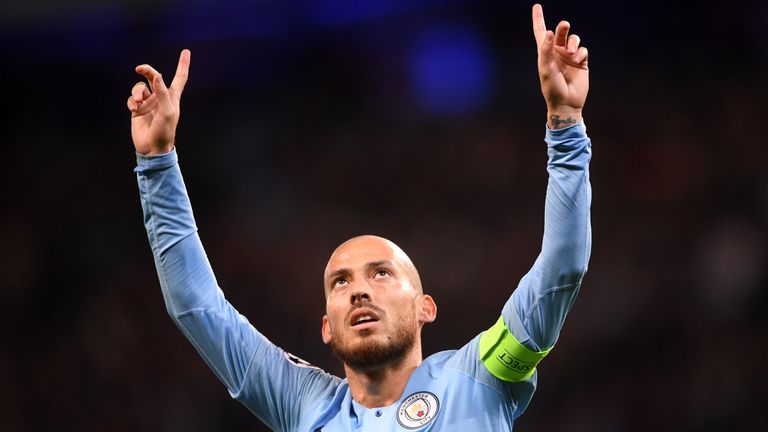 "How lucky are Manchester City to have a player like him He probably had the opportunity to play at Barcelona or Real Madrid, but he decided to come to Manchester City and extended his contract twice.
"He thinks he is at home. He is enjoying his football at Manchester City and the City fans and everyone in England should be so happy to see this guy playing week in and week out at that level."