Football Expert & Columnist
Manchester City must sign Paul Pogba to refresh squad, says Jamie Redknapp
Last Updated: 24/04/15 6:12pm
Ahead of their Saturday Night Football clash with Aston Villa, Jamie Redknapp says Manchester City must target Juventus midfielder Paul Pogba to replace Yaya Toure this summer...
I expect Yaya Toure to leave Manchester City this summer – and they need to sign Paul Pogba to replace him.
After winning two trophies last season, this has been a pathetic defence of their Premier League title from City and their ageing squad desperately needs refreshing.
Toure is an easy target and a lot is levelled at him. At times I think that's unfair; I'm a fan of his and he wins them a lot of games. Just look at how City did when he was at the Africa Cup of Nations earlier this season: they managed to win just one game out of five without him.
However, the 31-year-old seems ready for his next challenge and, although City won't get a big fee for him due to his age, he'll be off the wage bill and that can help them in terms of Financial Fair Play.
If I was City, Pogba is the man I'd go after to fill Toure's spot.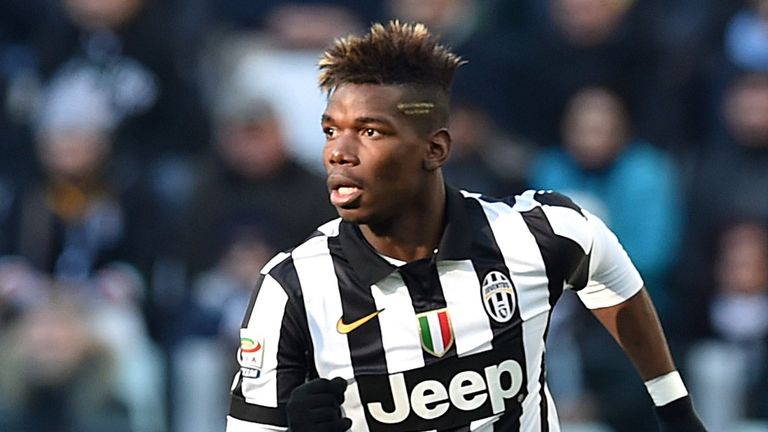 Pogba is a fantastic talent who can do everything. Players like him don't come along very often.
Jamie Redknapp
It's hard not to be impressed by the Juventus midfielder. He's a fantastic talent who can do everything. Players like him don't come along very often and at 22 years old he has a huge future in front of him.
City would probably have to break the transfer record for midfielders to sign him but with Chelsea, Manchester United and Arsenal all set to be stronger next season, they need to pull out the stops.
Pogba to sign for this summer?
Real Madrid - 9/4
PSG - 5/2
Man City - 4/1
Chelsea - 9/2
Man Utd - 16/1
Arsenal - 28/1
It would be a dream for them to land him, of course, and there's an element of Fantasy Football to it. But a move for France international Pogba would underline City's ambitions to return to the top – and would also demonstrate their pulling power.
Real Madrid and Barcelona will both be after him but there aren't many others who can afford his fee and wages and offer him what he wants. After spending time with Manchester United, he will know the area, which could play into City's favour.
Disappointing
That is obviously an issue for the summer; in the meantime, Manuel Pellegrini needs to focus on ensuring his side finish in the top four and create an upturn in form at the end of what has been a very disappointing second half to the season.
At the end of New Year's Day, City were level on points, goal difference and games played with Chelsea at the top of the Premier League. Since then they've won just five out of 13 in the top flight and are now only seven points ahead of fifth-placed Liverpool, who have a game in hand.
It won't be easy for them against Aston Villa on Saturday Night Football, either.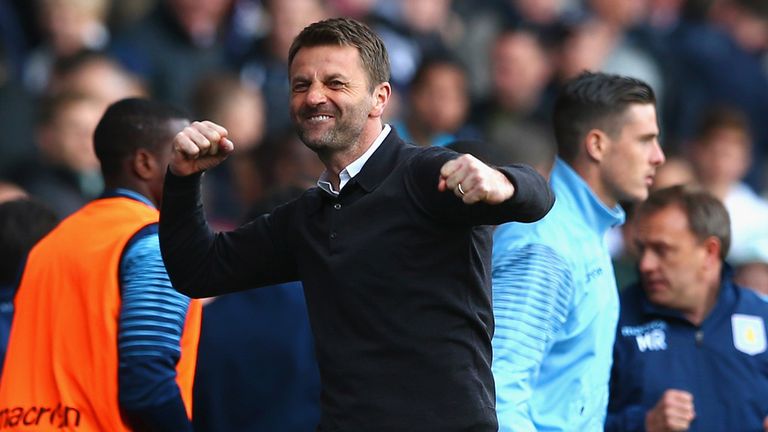 I caught up with Villa boss Tim Sherwood this week - you can watch the interview on skysports.com from 10am on Saturday or ahead of the game on Sky Sports 1 HD - and there's a real buzz around the place there after their win over Tottenham and FA Cup semi-final success against Liverpool.
I played with Tim for England and Tottenham and he's someone I get on with, so it's great to see him doing well and having an impact at Villa.
In a similar job to what he did at Tottenham, he's been parachuted in and raised the spirits at the club and got some of their key men – Christian Benteke, Fabian Delph, Ron Vlaar – on his side and playing with confidence and belief.
He's still nervous because Leicester are in great form and Villa are only four points clear. While the FA Cup final, in his words, is a bonus, his remit is to keep Villa in the Premier League and that is his priority.
So, City will have to be at their best to come away with all three points. Last week they beat West Ham but make no mistake, this is a lot tougher game than that one. However, I'm going for a 2-1 win for City and for the hosts just to edge it.
Watch Man City v Aston Villa live on Sky Sports 1 HD from 4.45pm on Sky Sports 1 HD. You can also watch Jamie Redknapp's interview with Tim Sherwood from 10am on skysports.com