Manchester United v Liverpool is a game neither Louis van Gaal or Brendan Rodgers can afford to lose, says Jamie Redknapp...
The pressure will ramp up on Louis van Gaal or Brendan Rodgers if they lose on Saturday night.
Both Manchester United and Liverpool suffered damaging defeats before the international break and both managers will be desperate to come out on top in this fixture.
Liverpool's 3-0 loss at home to West Ham was particularly damaging.
Before the season started, Rodgers was the most under-pressure manager among the top clubs. If Liverpool hadn't started well he may well have lost his job. That may be a little unfair but unfortunately that's the pressure of managing Liverpool.
However, they got off to a good start with wins over Stoke and Bournemouth and Rodgers had some money in the bank after the performance in the draw at Arsenal.
That defeat to West Ham, though, has put him a good few steps back with a lot of people.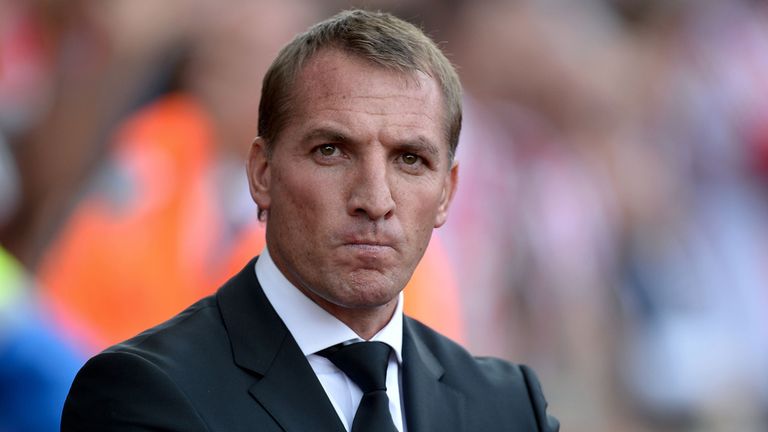 Liverpool got off to a good start but defeat to West Ham has put Brendan Rodgers a good few steps back with a lot of people.
The worst possible game for him to lose now would be against Manchester United. It doesn't get any bigger or more important.
But Van Gaal won't get an easy ride if United are on the wrong end of the result on Saturday, either.
Without showing great form, United had started well - but that loss to Swansea really exposed some problems with their play.
Defeat to Liverpool will have a lot of people asking: what has Van Gaal shown us? Where have United gone under his regime? At the moment, you'd have to say, 'not very far'.
After 50 games, Van Gaal has won 27 matches. David Moyes won the same number from his 51 games in charge.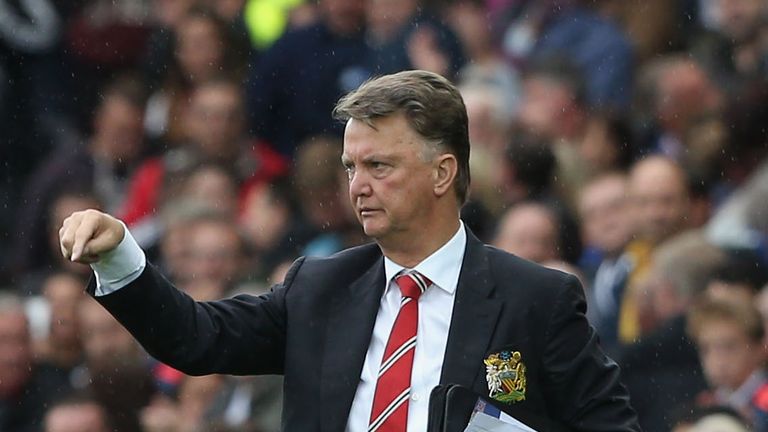 A major issue for Van Gaal - and the United supporters - is scoring goals. They've managed just three in their first four - one was an own goal and one a deflected effort from Adnan Januzaj.
That's not good enough for Manchester United. Under Sir Alex Ferguson they were all about attacking, creating chances, taking risks.
I'm still struggling to figure out what Van Gaal wants from his team, though. He talks about his passing philosophy and then brings on Marouane Fellaini and lumps the ball forward to him.
The jury is still out on Van Gaal. I don't think they're any better off than they were under Moyes at the moment.
Live Ford Saturday Night Football


One bonus for Van Gaal could be the arrival of Anthony Martial.
They paid an extortionate amount of money for him and that's put undue pressure on the kid. But United need a spark at the moment, someone who can do something special and he might just be the person who ignites that.
How he links up with Wayne Rooney - who will be absolutely buzzing after breaking the England goalscoring record against Switzerland this week - should be really good to watch.
But, on the other side, Liverpool will be without their chief creator, Philippe Coutinho, who is suspended after being sent off against West Ham. It's a huge loss, the one player they wouldn't want to be without for a game like this.
Coutinho's absence, though, may force Rodgers' hand to play an extra midfielder and set Liverpool up to be hard to beat, solid and tough to break down.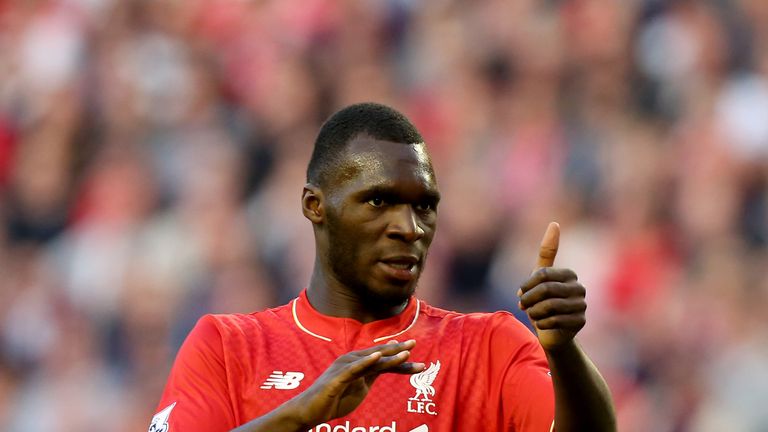 If they do that, it's crucial they play to Christian Benteke's strengths - and United's weakness - by putting plenty of crosses into the box.
Bafetimbi Gomis highlighted at the Liberty Stadium that Daley Blind can be exposed at centre-back. I don't care what anyone says, he can't play in that position long term. He's not quick enough, he's not strong enough in the air and he can be exploited.
Benteke shouldn't entertain the thought of getting into a scrap with Chris Smalling on Saturday, he should be pulling on to Blind every time Liverpool get the ball in wide areas - and Liverpool need to get crosses into him.
This will be a tight game, though - and one neither team will want to lose. I'm going for a 1-1 draw.
The managers have had time to stew on their losses during the international break and they know the focus will be right on them if their teams don't bounce back this weekend.
The pressure is on. 
Watch Manchester United v Liverpool live on Sky Sports 1 HD from 5pm on Saturday Night Football.