Sepp Blatter says it is 'ridiculous' he cannot attend the Ballon d'Or
By Kaveh Solhekol
Last Updated: 06/01/16 3:39pm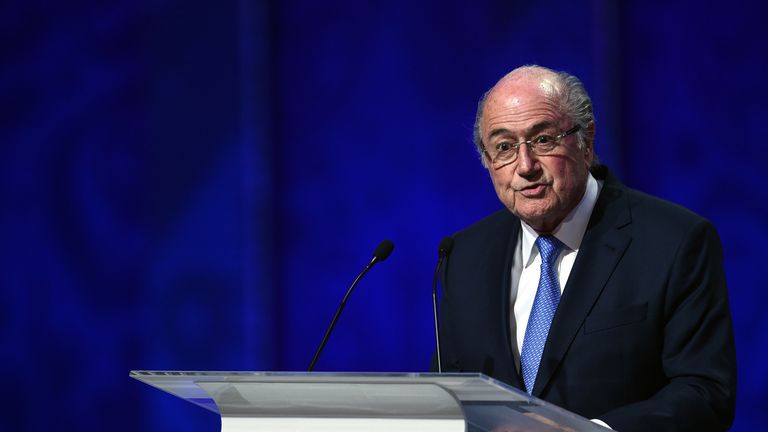 Sepp Blatter's spokesman says it is 'ridiculous' that the suspended FIFA president will not be allowed to attend the Ballon d'Or ceremony in Zurich next Monday.
The suspended FIFA president has been banned from football for eight years and will miss one of world football's showpiece occasions.
Blatter believes the Ballon d'Or is his "baby". He was instrumental in creating the award in 2010 after France Football magazine's Ballon d'Or merged with FIFA's World Player of the Year award.
Blatter will not be allowed to attend next week's ceremony and according to his spokesman, Klaus Stoehlker, he may be too upset to watch on television.
Stoehlker said: "It is ridiculous that he will not be able to go to the Ballon d'Or. Everybody in football will be in Zurich next week and he is banned. The award was his baby. It is very special for him.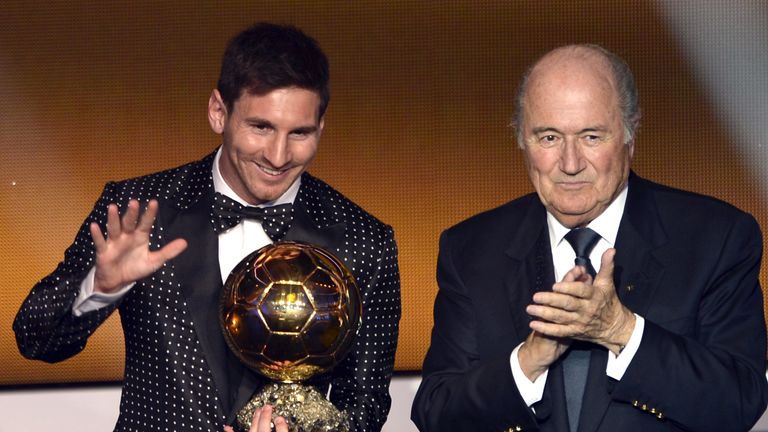 "In any case, he is absolutely busy at the moment and he is working hard with his lawyers to make sure that his appeal is successful."
Since 2010 Blatter has handed the trophy to Lionel Messi three times and Cristiano Ronaldo twice. Both players are again on this year's shortlist along with Neymar.