UEFA punish both England and Scotland following recent European Qualifiers
Last Updated: 23/10/15 7:21pm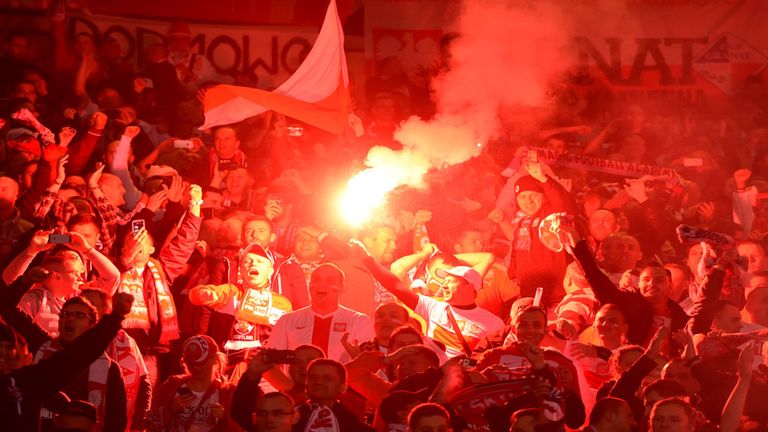 UEFA has punished both England and Scotland following crowd incidents during their recent European Qualifiers.
The Football Association was given a fine of £10,765 (15,000 euros) after disturbances at England's Group E match in Lithuania on October 12.
And the Lithuanian Football Federation has been fined £21,530 (30,000 euros) following the match, which England won 3-0.
England fans became embroiled in nasty scuffles with home supporters as fighting broke out in the stands during the match in Vilnius.
The Scottish Football Association was handed a fine of £14,353 (20,000 euros) after Scotland's 2-2 draw with Poland.
A number of flares were set alight in the away section of the stadium and a supporter encroached on to the pitch and delayed the match on October 8,
The SFA was also charged with insufficient organisation with regards to the lack of body searches of supporters, as well as blocked stairways, and consequently fined by the UEFA Control, Ethics and Disciplinary Body (CEDB).
The Polish FA has been fined £28,707 (40,000 euros) for its fans setting off and throwing fireworks, throwing objects and fighting with stewards.