Zlatan Ibrahimovic has hinted he may retire from international football if Sweden lose to Denmark in their Euro 2016 play-off.
The Paris Saint-Germain striker also explained how he believes he has put both France and Sweden on the football map.
"I would love to play at the European Championship in France," Ibrahimovic said. "I have played there for four years. I have put Sweden on the world map and now I have put France on the world map too.
Live Euro 2016 Qualifiers


"If it's over [for me] after the play-offs? We'll see. If you're asking me now? No. If you ask me after the play-offs? I don't know."
The games between the two Scandinavian rivals could also allow Ibrahimovic to rid himself of an unwanted record.
The 34-year-old has never scored against Denmark but was typically unfazed when asked about that statistic.
"It doesn't mean anything," he said. "There will be goals when there are goals. If we create chances, they'll turn up."
Ibrahimovic also laughed off claims he is past his best, saying the European Championship qualifying stats show he is playing as well as he ever has.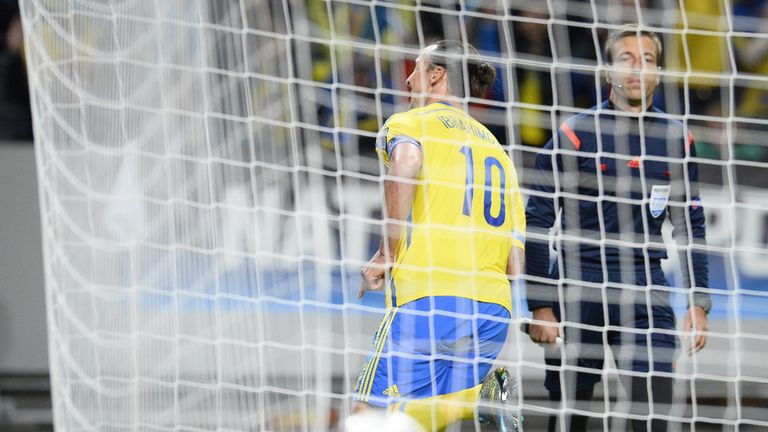 "That I am less strong now? I have 11 games in the competition and have nine goals, five assists. I have better statistics than before," he said.
"So if I am old and getting weak and doing what I do, imagine if I was good and young, what I would do then. But what I am doing is enough so if I can be old and weak, still I can play. So I will be more than happy then to continue."