Wayne Rooney wants Roy Hodgson to remain as England boss
By Matthew Treadwell
Last Updated: 20/06/16 6:12am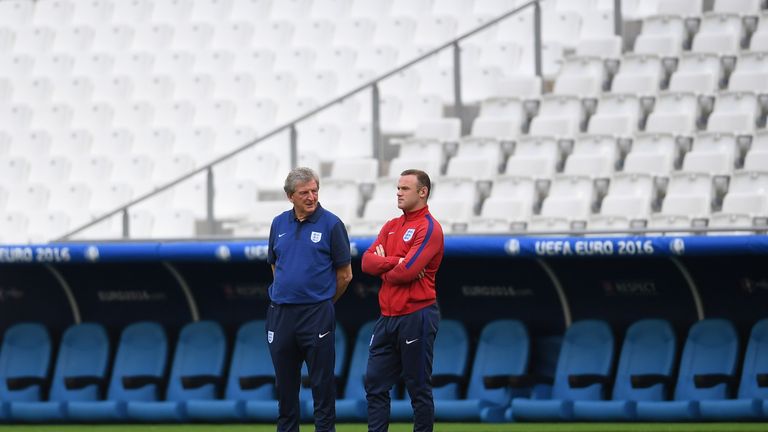 England skipper Wayne Rooney wants the FA to offer manager Roy Hodgson a new contract.
Outgoing FA chairman Greg Dyke appeared to suggest ahead of Monday's final Euro 2016 Group B match against Slovakia that a semi-final appearance would see Hodgson stay on, while a quarter-final exit might still be enough if the team played well enough in reaching that stage.
Rooney insists it is up to the FA to make the decision on the future of 68-year-old Hodgson but he was keen to praise his boss for giving talented young players the opportunity to impress on the international stage.
"Of course, as players, we want him to stay, but that is down to his bosses," said Rooney.
"It shouldn't go unnoticed the amount of young players he's introduced into the squad over the last four years.
"There was a big issue in terms of everyone saying we didn't have the young players coming through in England which other countries had.
"In fairness to the Premier League clubs, they've brought young players through and Roy has picked them and, in my opinion, created a very good team, but also a fantastic atmosphere around the training ground and when we meet up.
"It's a great base for England's future in the next six to eight years."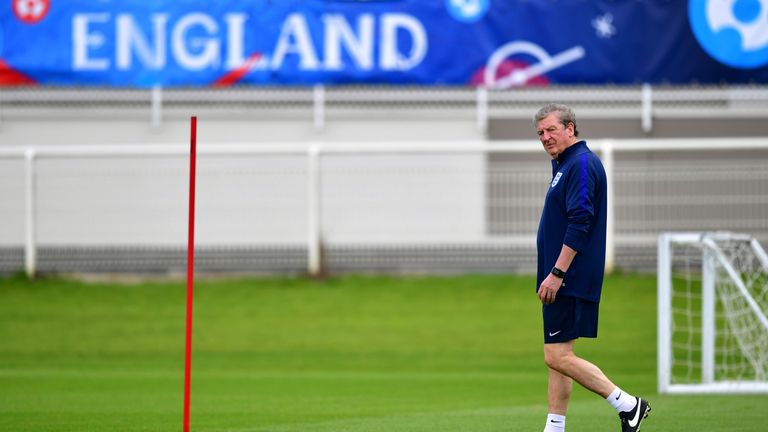 Rooney may be England's record goalscorer but he has dropped back into a playmaker role in France, with the Manchester United player revealing he has learned from Steven Gerrard and Paul Scholes.
Early results have been promising, with Rooney's impressive range of passing and positional discipline proving instrumental in the 1-1 draw with Russia and the 2-1 win over Wales.
"It was always going to happen. I think I said it when I was about 24 that one day I would go back into midfield and that has happened over the last couple of months," he added.
"I have played with some of the best midfielders England has produced in Steven Gerrard and Paul Scholes and I'm not so naive to play with those players and not notice what they were doing, knowing that one day I would be playing in that position.
"I have watched them when playing with them and training with them and I have tried to take bits from each of them and add my own way of playing.
"I am enjoying my role at the minute. I think you are involved in the game more.
"As a striker most of the time you have your back to goal, but in midfield you are mostly facing the goal.
"It's a different role, a different position and different discipline you have to have in your game."